Mountain Village / Susumu Kawahara - Sanson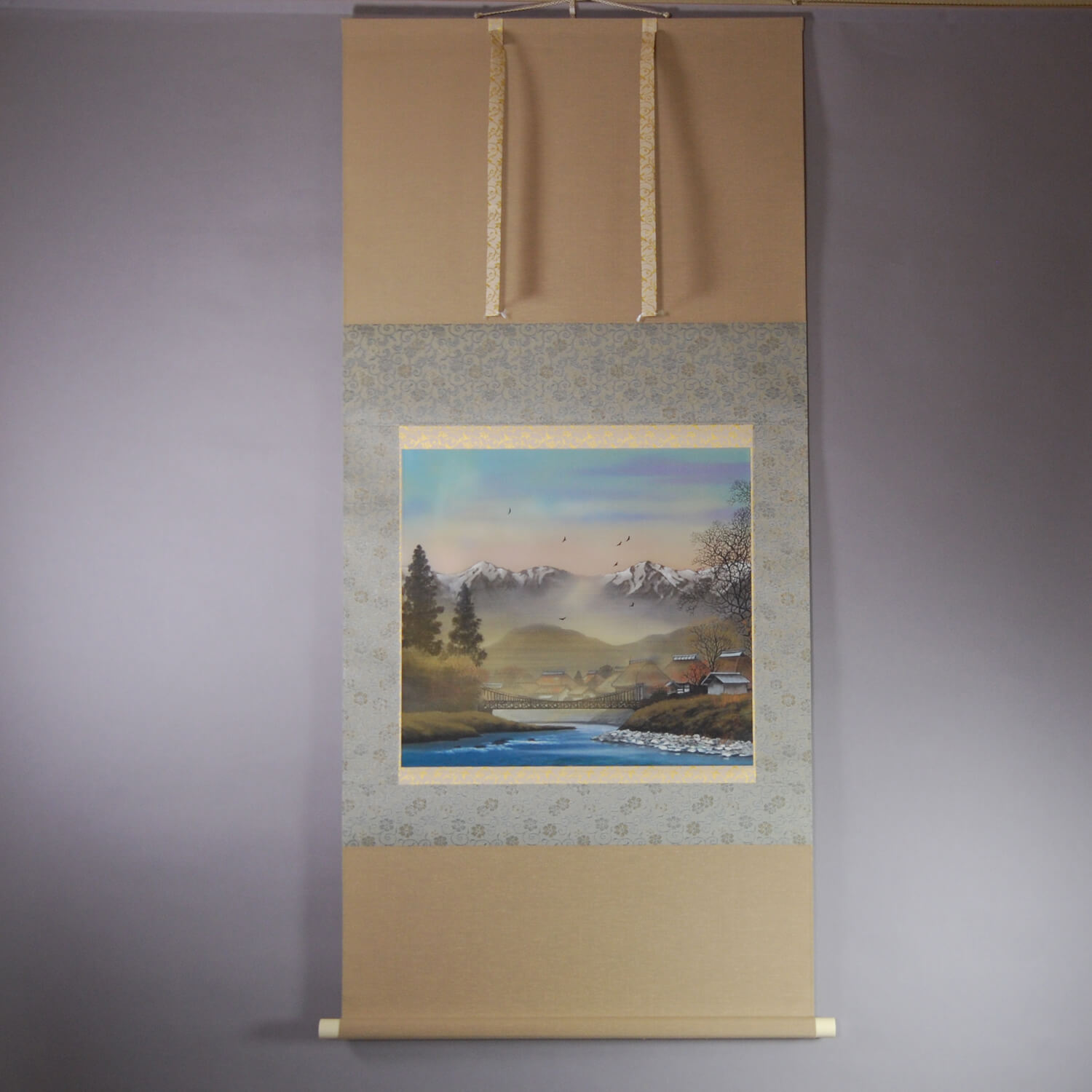 Product ID

0024

Name

Susumu Kawahara

Profile

1933-
A Member of the Seiryusha
A disciple of Ryuushi Kawabata

Size

725mm x 1500mm

Roller End Material

Artificial ivory

Material of the Work

Silk

Stock Condition

In stock
Description

The Japanese people often become sentimental upon viewing the autumn evening scenery. This feeling may be peculiar to them. Japanese aesthetic concepts like "sabi" (austere elegance), which reflects simplicity and loneliness, probably cause us to feel it.
A long time ago, Saigyou, a famous Japanese poet, decided to forsake the world for various reasons and became a priest.
However, after some time, he wrote a famous poem.

"Even one who claims to no longer have a heart feels this sad beauty: snipes flying up from a marsh on an evening in autumn."

As mentioned above, the autumn evening scenery is special to the Japanese people.
This is a painting of a casual mountain village on an autumn evening. After the joy of harvest and a lively festival in autumn, a cold winter will come. The end of the year will come soon. When the Japanese people become aware of this, they become sentimental. They want to bask in the afterglow of autumn and they wish for the year to be a little longer. Japanese aesthetics values expression of this feeling. This is a great painting in which Susumu Kawahara expresses Japanese aesthetic sense.