Morning Glories / Tomitori Fūdō - Asagao zu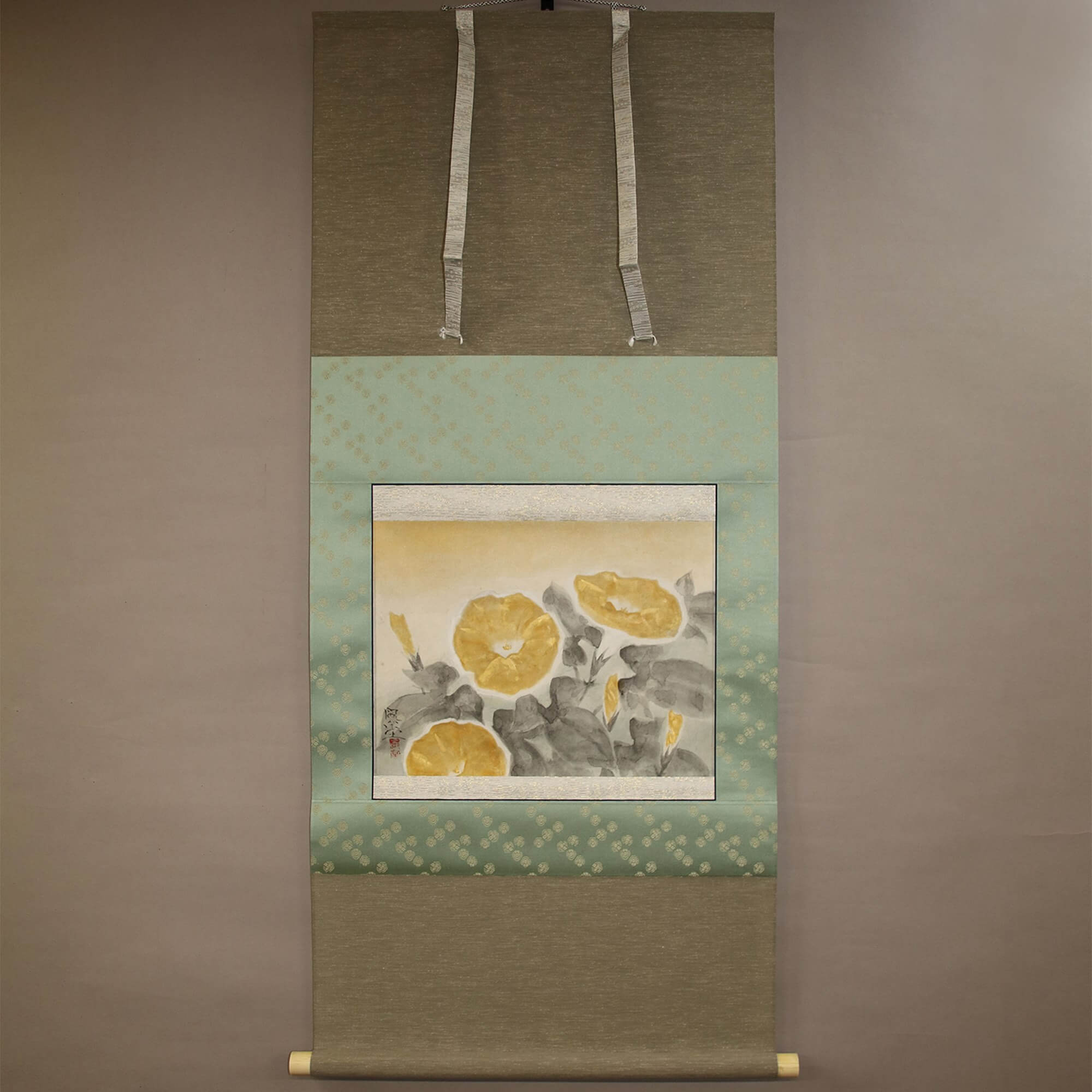 Product ID

0274

Name

Tomitori Fūdō

Profile

Tomitori Fūdō (富取風堂, 1892-1983) was a Japanese-style painter from the Taishō to the Shōwa periods. Born in Tōkyō. A pupil of Matsumoto Fūko. Active in the Inten exhibition. Director of the Nihon Bijutsu-in.

Size

595mm x 1250mm

Roller End Material

Artificial ivory

Material of the Work

Japanese paper

Price

JPY 250,000

Stock Condition

In stock

Payment: Click the Paypal Mark

Duty and Taxes




Import duty and taxes are beyond our control and may apply to your shipment. Please noted that these fees are the responsibility of the buyer.



Description

Tomitori Fūdō (富取風堂, 1892-1983) was a Japanese-style painter, active from the Taishō era through the Shōwa era. He was awarded many prizes for his works, mainly at the Inten exhibition, to serve as a trustee and auditor of the Nihon Bijutsu-in Japan Art Institute. He excelled at kachōga (painting of flowers and birds) and paintings of animals, full of life.

This work characteristically features morning glories, whose flower petals are painted in gold paint by Tomitori Fūdō. It is a rare and experimental expression for Tomitori Fūdō to beautifully depict the morning glories basking in the strong summer sunshine. In contrast to the color of the petals, the leaves are painted in sumi ink's subdued color using tarashikomi technique (a high-level technique of Japanese-style painting for attaining natural blur by making use of the difference in the specific gravity of pigments), giving the painting a sense of balance. The result is dignified morning glories that evoke a solemn atmosphere, which is a true testament to Tomitori Fūdō's skill.