Morning Glories / Katsunobu Kawahito & Kakushou Kametani - Asagao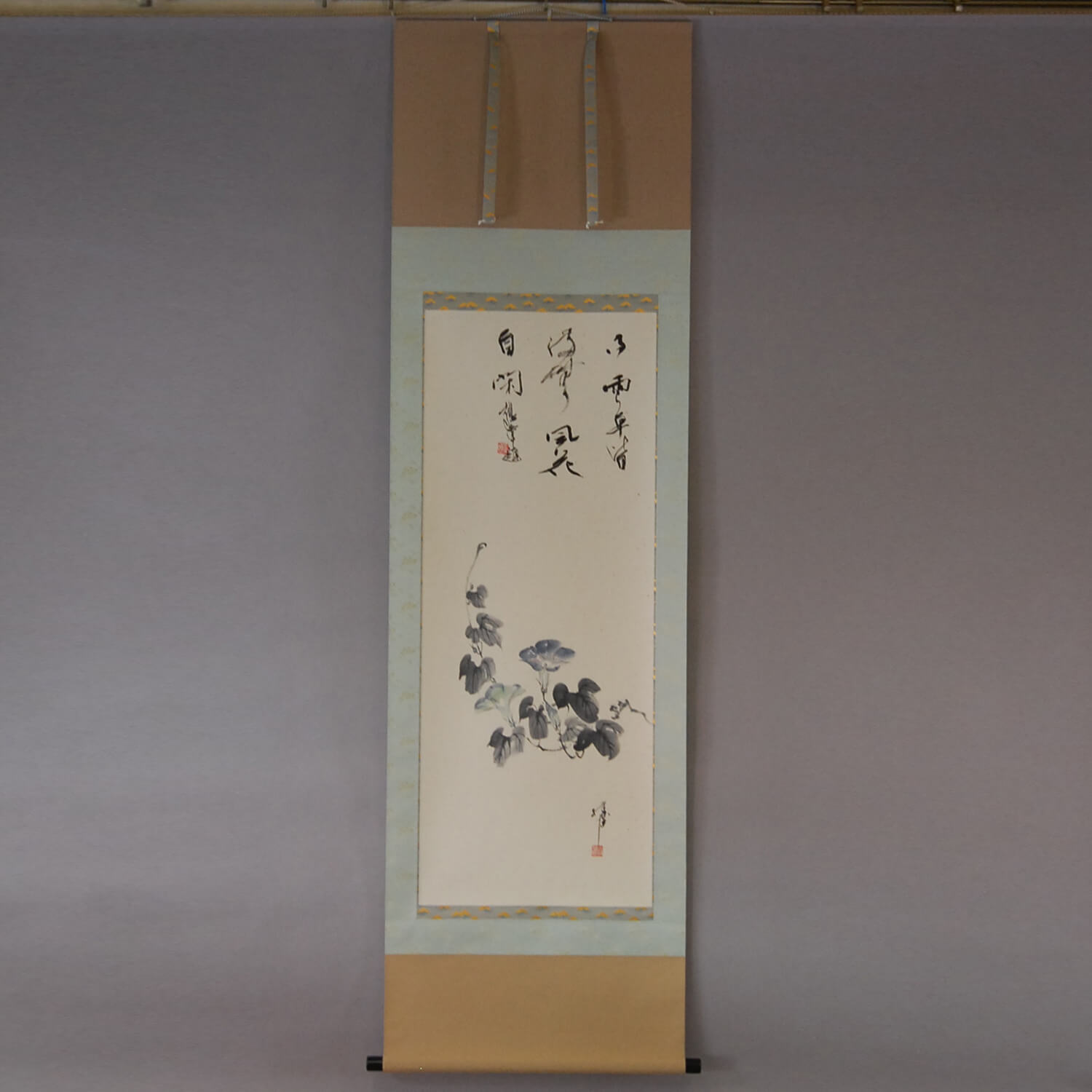 Product ID

0082

Name

 

Katsunobu Kawahito & Kakushou Kametani

Profile

Katsunobu Kawahito 1922-2019 A Japanese-style painter
Kakushou Kametani 1955- An artist of calligraphy

Size

604mm x 1940mm

Roller End Material


Wood coated with black "urushi" (lacquer)

Material of the Work

Japanese paper

Price

JPY 210,000

Stock Condition

In stock

Payment: Click the Paypal Mark

Duty and Taxes




Import duty and taxes are beyond our control and may apply to your shipment. Please noted that these fees are the responsibility of the buyer.



Description

Katsunobu Kawahito (a Japanese-style painter) and Kakushou Kametani (a calligrapher) create many works together, because they understand each other's feelings very well, as fellow artists.

In this work, the movement of the characters and the flow of the morning glories look as if their hearts beat in unison. These characters are an original poem of Kametani's. Many plants actively grow in summer. Kametani expresses the state of many plants in this poem with his lively style of handwriting. Katsunobu Kawahito also expresses the rapid growth of the morning glories with quick brushwork and a minimum of detail, and we can feel the strength of their growth. This is an impressive work in which two artists express the strong growth of a plant in summer.