Mid-Autumn Moon / Katō Tomo - Chuushuu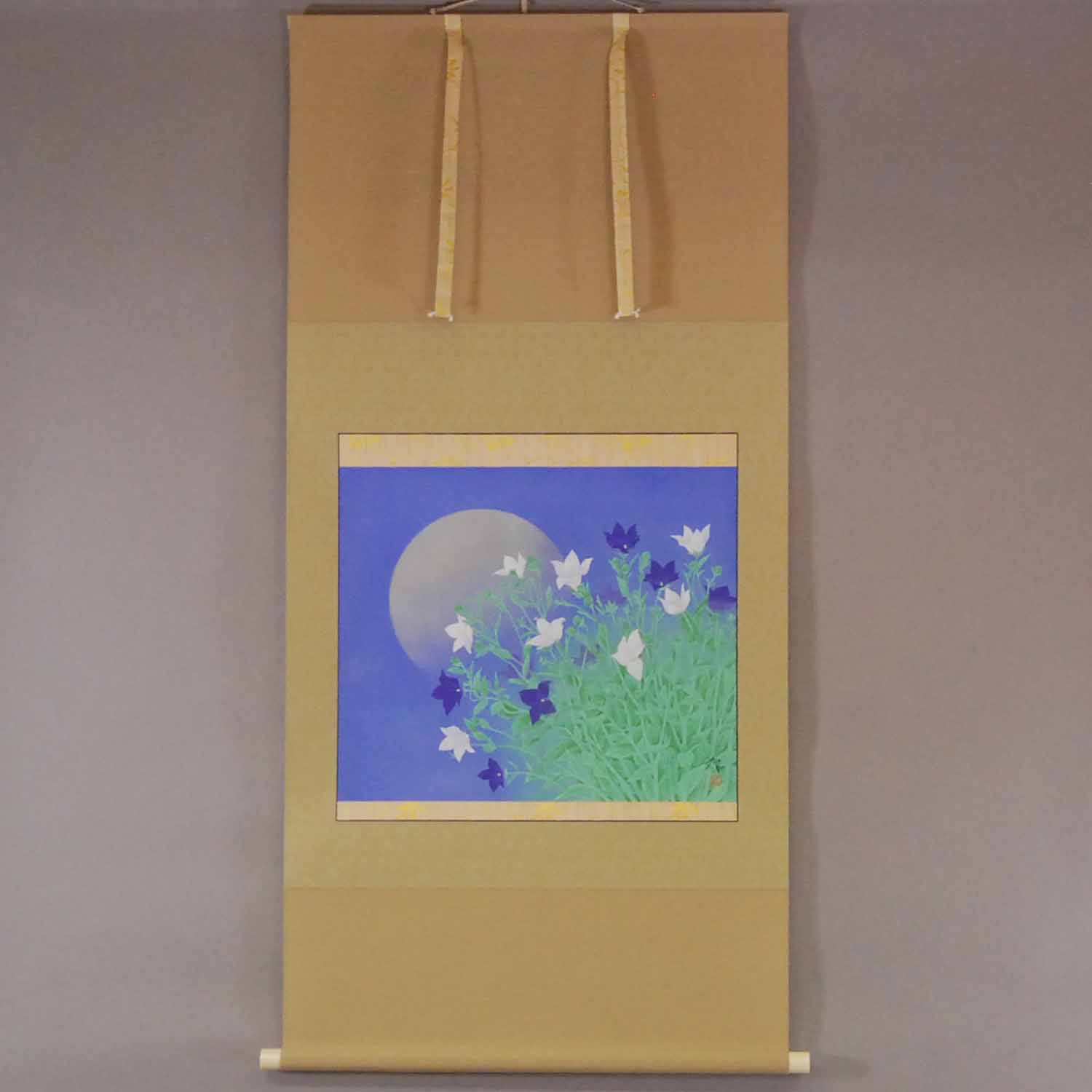 Product ID

0104

Name

Katō Tomo

Profile

Born: 1947. Member of the Nitten Exhibition. Disciple of both Kodama Kibō and Okuda Gensō.

Size

720mm x 1445mm

Roller End Material

Artificial ivory

Material of the Work

Japanese paper

Stock Condition


No stock.
You can make an additional order.
Please contact us.


Description

"Tsukimi," literally moon-viewing, refers to the Japanese festival honoring the autumn moon. The celebration of the full moon typically takes place on the 15th day of the eighth month of the traditional Japanese solar calendar. The day normally falls within September and October of the modern solar calendar, and the full moon on that day is known as the "Mid-Autumn Moon." Festivals dedicated to the moon have a long history in Japan. During the Heian period, elements of the Chinese Mid-Autumn Festival were introduced to Japan. Members of the aristocratic class would hold moon-viewing events aboard boats in order to view the moon's reflection on the surface of the water. The writing of tanka poetry was also an element of such moon-viewing festivities. Since ancient times, Japanese people have described the eighth solar month as the best time for viewing the moon, since the relative positions of the earth, sun and moon cause it to appear especially bright.

This is a painting of the Mid-Autumn Moon by Katō Tomo. The beautiful color of this painting, made with "iwa-enogu" (mineral pigments), is typical of his art. The depiction of the blue and white bellflowers is amazing. They look as if they are celebrating the full moon which provides this painting with a sense of fantasy.