Landscape Painting: Green Sound / Katō Tomo - Ryoku-in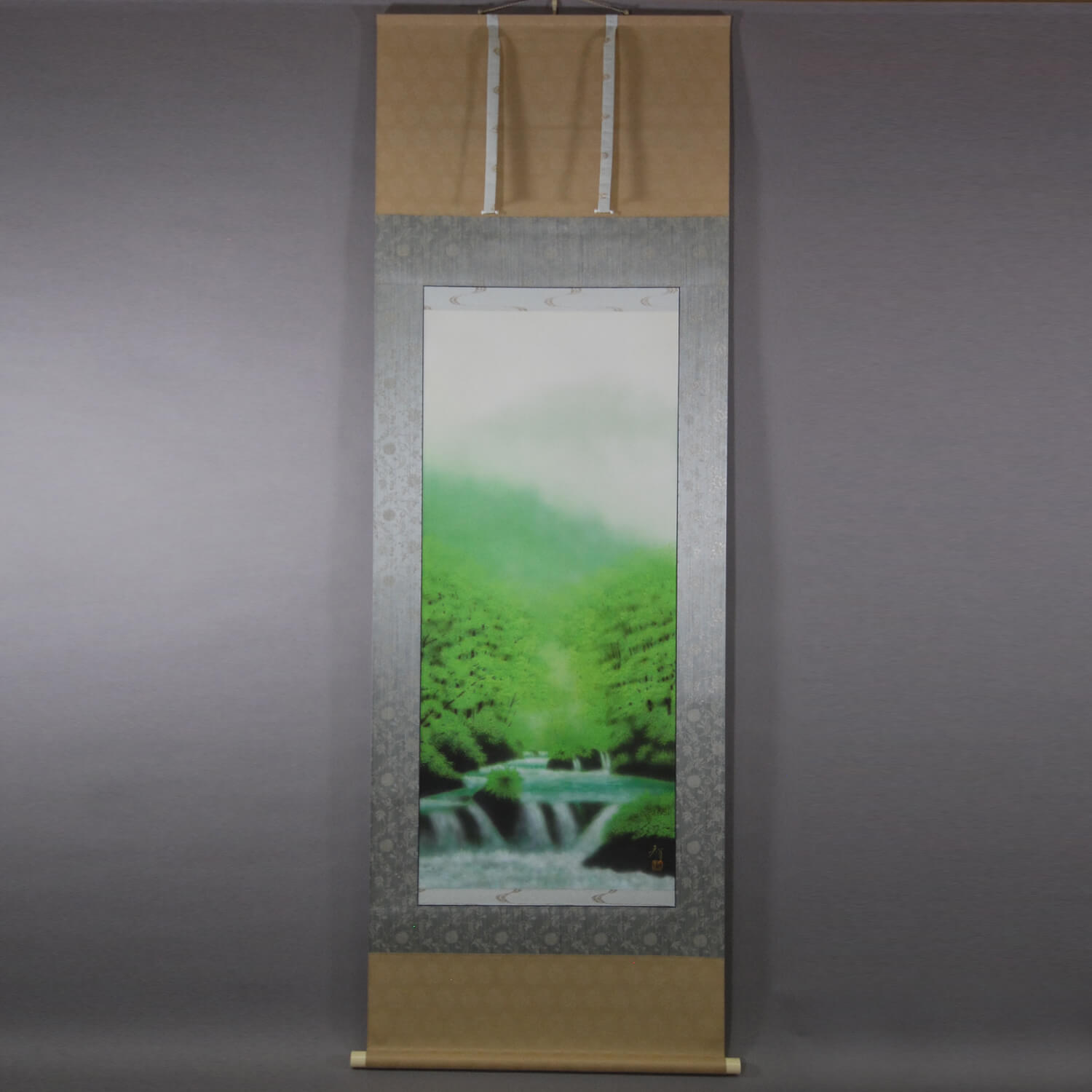 Product ID

0013

Name

Katō Tomo

Profile

Born: 1947. Member of the Nitten Exhibition. Disciple of both Kodama Kibō and Okuda Gensō.

Size

725mm x 2020mm

Roller End Material

Artificial ivory

Material of the Work

Japanese paper

Price

JPY 560,000

Stock Condition

In stock

Payment: Click the Paypal Mark

Duty and Taxes




Import duty and taxes are beyond our control and may apply to your shipment. Please noted that these fees are the responsibility of the buyer.



Description

A characteristic of "iwa-enogu" (mineral pigments) is that many layers of paint can be applied, because they don't dissolve like water-based paints do. Nihonga (Japanese-style) painters can express great depth and vividness of color by repeatedly painting iwa-enogu layers. While it is very difficult to create ideal colors using this technique, iwa-enogu can still be very beautiful.

Paintings made for framing are often different from ones made for "kakejiku" (hanging scrolls) in how the artist applies iwa-enogu. Iwa-enogu are often heavily applied to paintings for framing, so they can't be mounted in kakejiku. This is because they may be damaged if you roll them up. Therefore, iwa-enogu are usually lightly applied to kakejiku paintings.

However, the artist Katō Tomo knows a special method for iwa-enogu painting. He can apply iwa-enogu heavily on kakejiku paintings in order to create beautifully colored works that stay undamaged if rolled up.

This painting is very splendid, with rich greenery and transparent water. I have not seen a painter who can express more beautiful tones in kakejiku paintings than Katō.