Landscape Painting: Green Sound / Tomo Katou - Ryoku-in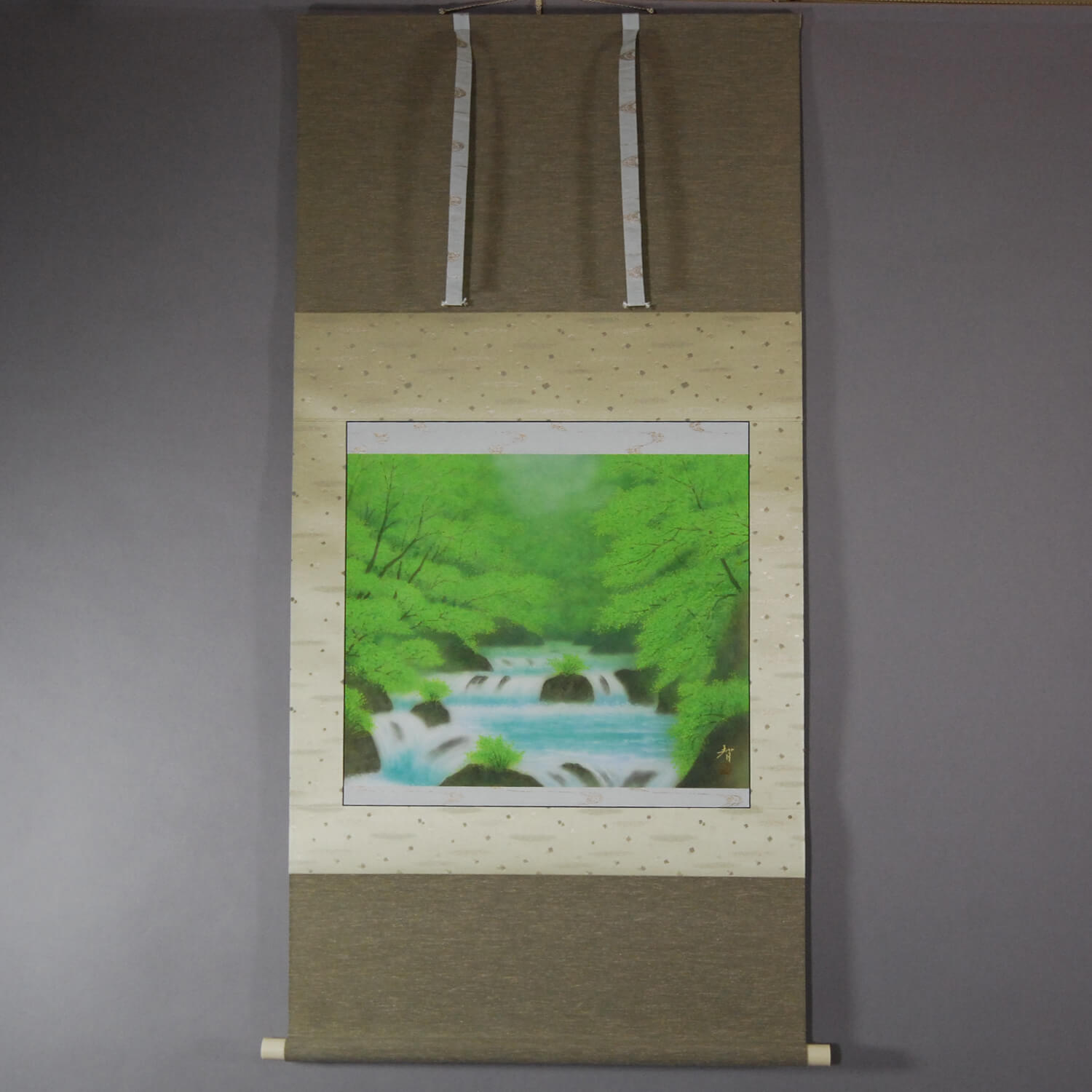 Product ID

0005

Name

Tomo Katou

Profile

1947-
A member of the Nitten Exhibition
A disciple of Kibou Kodama and Gensou Okuda

Size

725mm x 1440mm

Roller End Material

Artificial ivory

Material of the Work

Japanese paper

Stock Condition

In stock
Description

A characteristic of "iwa-enogu" (mineral pigments) is that many layers of paint can be applied, because they don't dissolve like water-based paints do. Nihonga (Japanese-style) painters can express great depth and vividness of color by repeatedly painting iwa-enogu layers. While it is very difficult to create ideal colors using this technique, iwa-enogu can still be very beautiful.
Paintings made for framing are often different from ones made for "kakejiku" (hanging scrolls) in how the artist applies iwa-enogu. Iwa-enogu are often heavily applied to paintings for framing, so they can't be mounted in kakejiku. This is because they may be damaged if you roll them up. Therefore, iwa-enogu are usually lightly applied to kakejiku paintings.
However, the artist Tomo Katou knows a special method for iwa-enogu painting. He can apply iwa-enogu heavily on kakejiku paintings in order to create beautifully colored works that stay undamaged if rolled up.
This painting is very splendid, with rich greenery and transparent water. I have not seen a painter who can express more beautiful tones in kakejiku paintings than Katou.