Landscape Painting : Yoshino Highway / Iio Takeshi - Yoshino Kaidō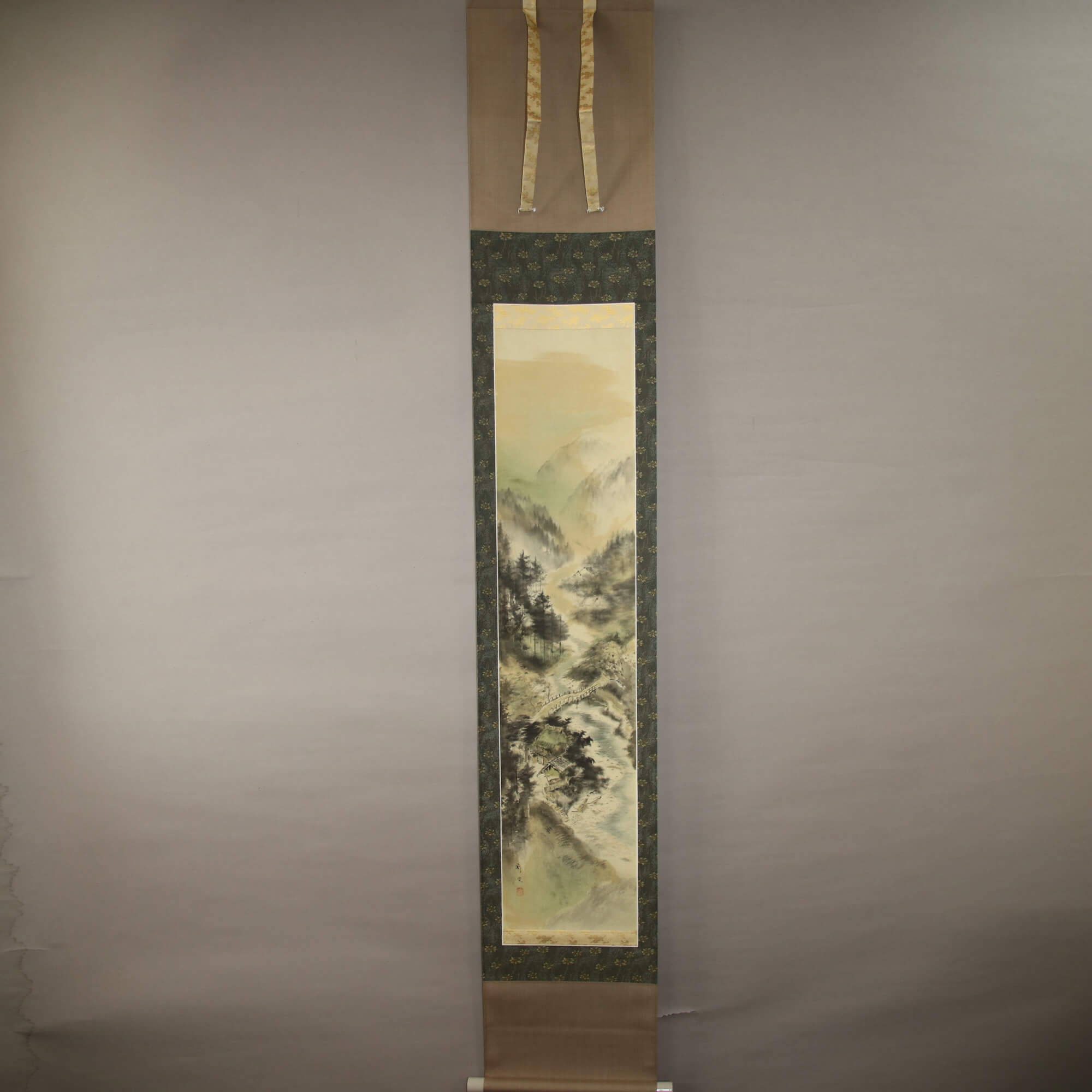 Product ID

0235

Name

Iio Takeshi

Profile

Iio Takeshi (飯尾剛史, 1915-) is a Japanese-style painter. Born in Tokyo pref. Studied painting techniques under Kobayashi Kokei. Graduated from the Kawabata Gagakkō (Kawabata Art School). Awarded at the Nitten, the Nikaten, and the Jigenkai exhibitions. Also painted western paintings.

Size

360mm x 1850mm

Roller End Material

Ceramic

Material of the Work

Silk

Price

JPY 80,000

Stock Condition

In stock

Payment: Click the Paypal Mark

Duty and Taxes




Import duty and taxes are beyond our control and may apply to your shipment. Please noted that these fees are the responsibility of the buyer.



Description

Iio Takeshi was born in Tōkyō in 1915. He was a competent painter, who had been awarded a series of prizes at various exhibitions, including the selection for the Nitten exhibition. He was particularly adept at painting landscapes, whose world depicted with his unique brushwork and color palette has attracted many fans.

This work is one of such landscape paintings by Iio Takeshi. "Yoshino Kaidō" is a road that runs from Hamura City, Tōkyō, through Ōme City, to Okutama Town, Nishitama County, Tōkyō. As a Tōkyō-born artist, Iio Takeshi might have a special place in his heart regarding the road. His skillful use of the vertical composition of the hanging scroll to depict the long road with a sense of depth is truly admirable.