Landscape Painting: Sudden Rain Shower / Sugihara Genjin - Shūu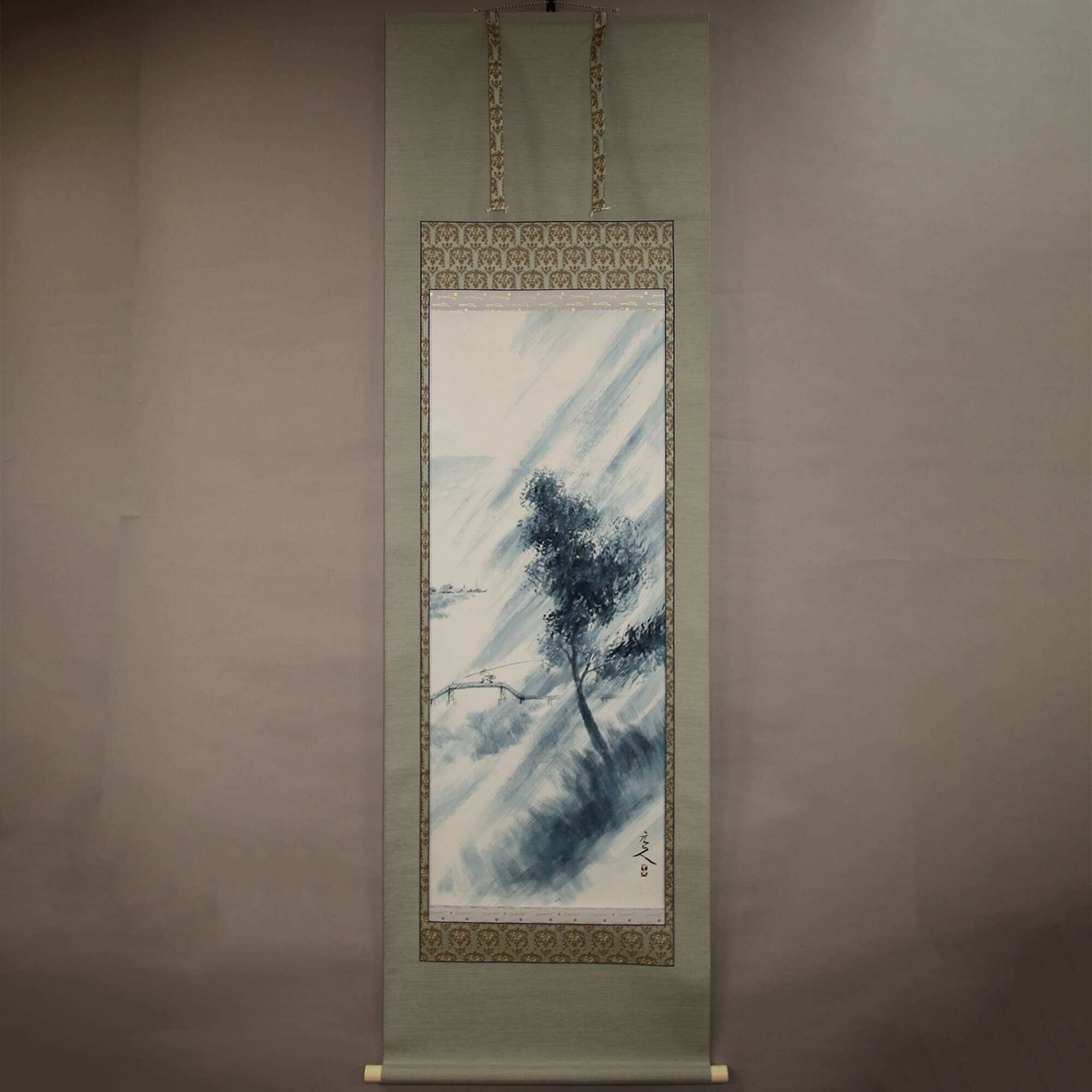 Product ID

0275

Name

Sugihara Genjin

Profile

1912-2009
A retired councilor of the Nitten Exhibition

Size

600mm x 1900mm

Roller End Material

Artificial ivory

Material of the Work

Japanese paper

Price

JPY 150,000

Stock Condition

In stock

Payment: Click the Paypal Mark

Duty and Taxes




Import duty and taxes are beyond our control and may apply to your shipment. Please noted that these fees are the responsibility of the buyer.

Note



There are some stains slightly on the left-upper part of the main artwork.


Description

Since ancient times, it has been a proposition for artists to depict rain in Japanese-style paintings. In the world of ukiyoe, many of the works in the "Tōkaidō Gojū-san Tsugi" series by Utagawa Hiroshige expressed rainfall by drawing lots of straight lines from the top to the bottom of the picture. The works of Yokoyama Taikan and Kawai Gyokudō, considered the master of the modern Japanese art world, on the other hand, made full use of shades of sumi ink to allow the audience to imagine rain.

This work features a sudden rain shower, painted by Sugihara Genjin, who gained popularity for his sumi ink paintings in ultramarine color. The line of sumi ink drawn vigorously from the upper right to the lower left of the screen portrays rain, letting the force of the lines indicate its intensity. A person with a fishing rod is depicted on the bridge, as if looking for a place to shelter from the rain, perhaps because of such a sudden rain shower while fishing. This is a gem of a scene from everyday life to be poetically depicted by Sugihara Genjin's masterful brushwork.