Landscape Painting : Spring of Arashiyama George / Hirai Baisen - Rankyō no Haru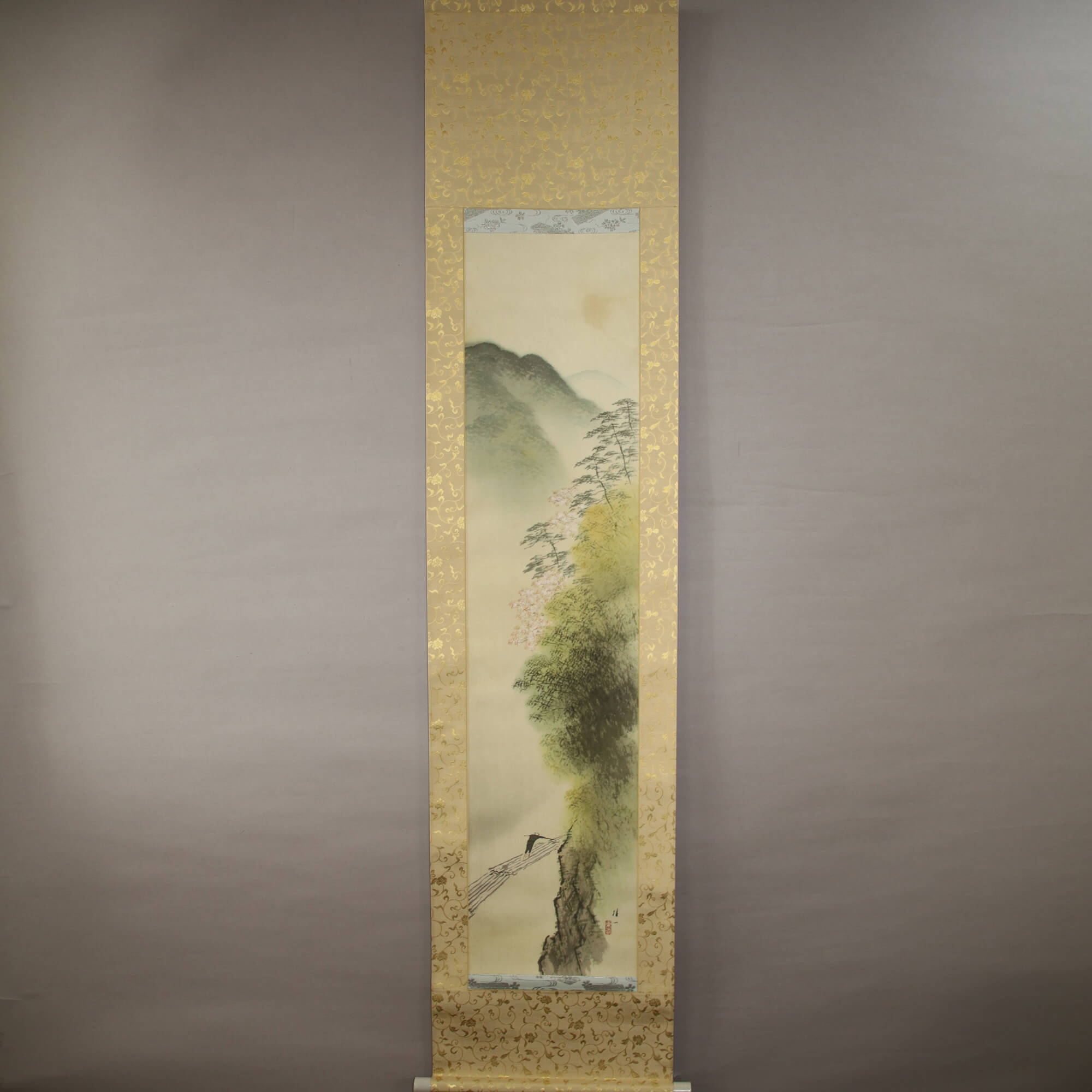 Product ID

0229

Name

Hirai Baisen

Profile

Hirai Baisen (平井楳仙, 1889-1969) was a Japanese-style painter. He was born in Kyoto pref. He studied painting techniques under Takeuchi Seihō. His specialty was figure paintings, flowers & birds paintings, and landscape paintings.

Size

450mm x 1730mm

Roller End Material

Ceramic

Material of the Work

Silk

Price

JPY 180,000

Stock Condition

In stock

Payment: Click the Paypal Mark

Duty and Taxes




Import duty and taxes are beyond our control and may apply to your shipment. Please noted that these fees are the responsibility of the buyer.



Description

Kyōto-born Hirai Baisen left a series of works depicting the scenery of Kyōto, Hozukyō gorge in Arashiyama in particular, making this work one of them. He took advantage of the vertical composition of a hanging scroll in drawing, piling up the cliffs, trees, cherry blossoms, pine trees, and mountains from the very bottom of the picture. It is wonderful that the composition skillfully expresses the steepness of the Hozukyō gorge cliffs. The depiction of the person descending the river, without being distracted by the beautiful cherry blossoms that seem to burn with life in spring, communicates a contrast between the magnificent nature and human activity to enable the audience to appreciate this work even lyrically.