Landscape Painting : Mt. Fuji / Satō Shōzō - Fuji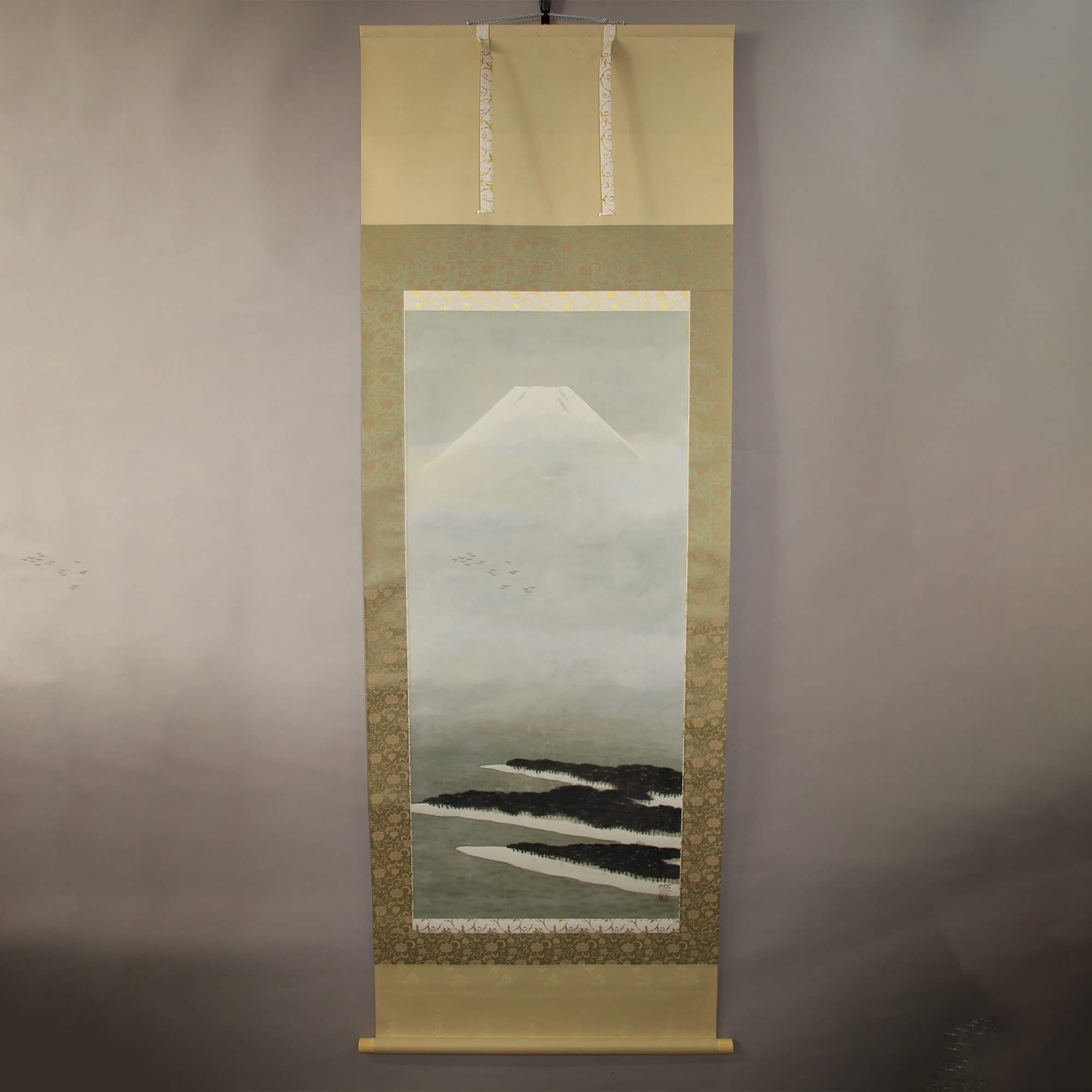 Product ID

0237

Name

Satō Shōzō

Profile

Satō Shōzō (佐藤昭三, 1928-) is a Japanese-style painter. Born in Fukushima pref. Studied painting techniques under Katō Eizō. Won a prize 20 times at the Nitten exhibition and 8 times at the Nisshunten exhibition. Frequent prize winner. Associate Member of the Nitten exhibition.

Size

725mm x 1900mm

Roller End Material

Artificial ivory

Material of the Work

Japanese paper

Price

JPY 100,000

Stock Condition

In stock

Payment: Click the Paypal Mark

Duty and Taxes




Import duty and taxes are beyond our control and may apply to your shipment. Please noted that these fees are the responsibility of the buyer.



Description

Satō Shōzō was born in Fukushima Prefecture in 1928. He was active mainly at the Nitten exhibitions to be selected as many as 20 times, signifying himself as a talented artist. He is currently active as an associate member of the Nitten exhibition. Many of his works depict Mt. Fuji, so this work serves as one of them. Shōzō placed the pine grove in Mihō at the bottom of the picture and skillfully deal with the space in the middle with white clouds, to depict the sacred mountain, Fuji, at the upper part of the picture as if it were emerging from the white clouds. It is an art that requires a solid ability to make the audience feels the dignity of Mt. Fuji despite the limited use of colors. It is also interesting that a bird crossing the white clouds painted in the middle of the picture gives a sense of dynamism to the work.