Landscape Painting: Mt. Fuji at the Dawn / Kōno Shūson - Fugaku Reimei-zu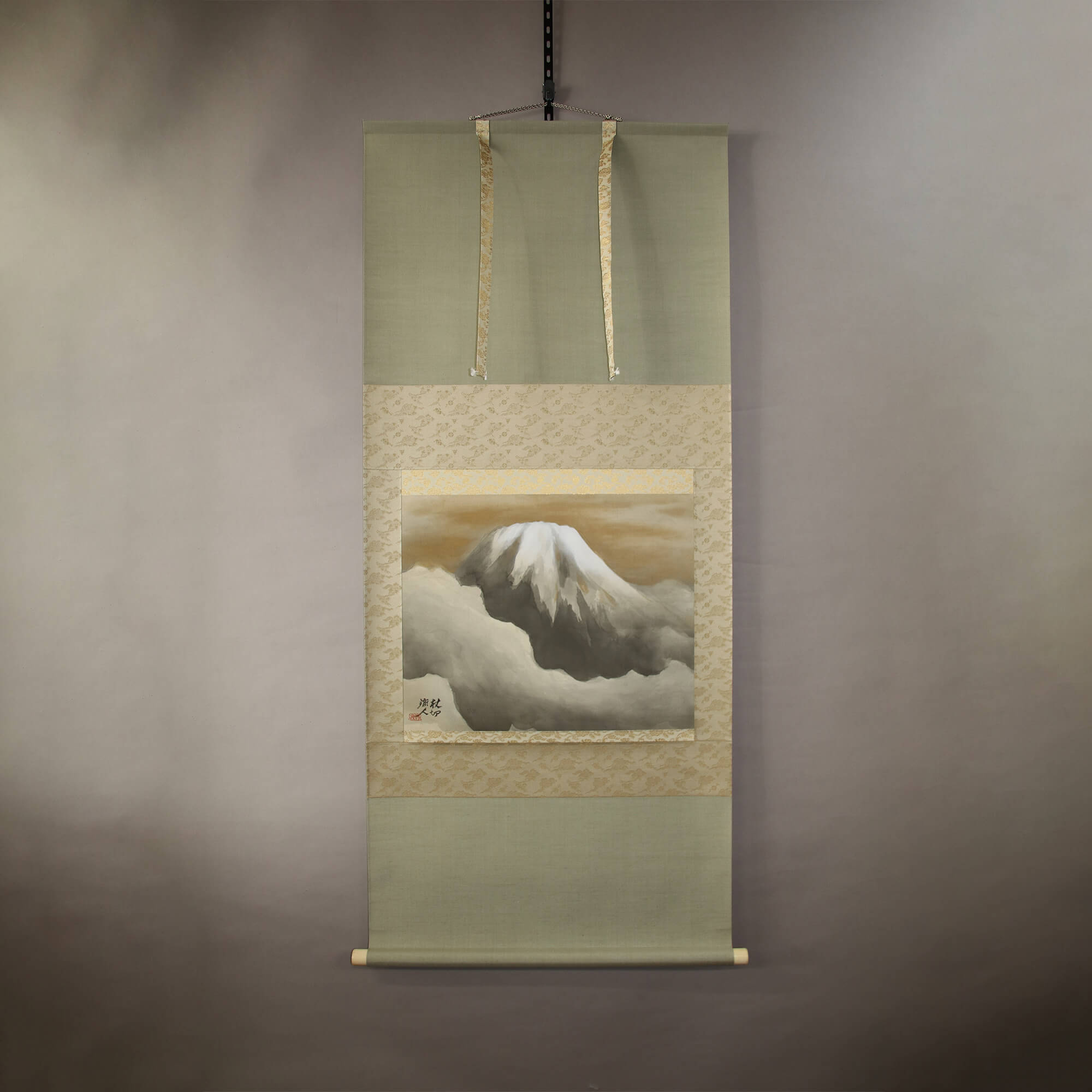 Product ID

0239

Name

Kōno Shūson

Profile

Kōno Shūson (河野秋邨, 1890-1987) was a Japanese-style painter of the Shōwa era. Nanga painter. Born in Ehime pref. Studied painting techniques under Tajika Chikuson. Founded the Nihon Nangain along with Komuro Suiun, Yamada Kaidō, etc. Awarded at the Bunten and the Teiten exhibitions. Chairman and chief director of the Nihon Nanga-in. Received the Kyoto Prefecture Culture Prize and Distinguished Services Prize.

Size

720mm x 1410mm

Roller End Material

Bone

Material of the Work

Silk

Price

JPY 120,000

Stock Condition

In stock

Payment: Click the Paypal Mark

Duty and Taxes




Import duty and taxes are beyond our control and may apply to your shipment. Please noted that these fees are the responsibility of the buyer.



Description

Kōno Shūson (1890-1987) was one of those who devoted themselves to the promotion of Nanga (a school of Japanese painting inspired by Chinese painting that flourished after the mid-Edo period) after leaving for Kyōto at the age of 18 to thoroughly study Nanga. At the beginning of his studies of Nanga, he could only study it in Japan with copies. He, however, had absorbed the techniques of expression, in addition to many other subjects such as landscapes, kachō (flower and bird), and human figures, which were reflected in his works since he visited China for the first time in 1923, followed by many additional trips. He also served as the president of the Japan Nanga Institute, where he taught the next generation of artists.

This work is a drawing of Mt. Fuji at the dawn painted by Kōno Shūson. He was selected for the 11th Bunten exhibition in 1917 for the first time. As he made his debut as a painter of large-scale paintings, this work also shows a bold depiction of the iconic Japanese mountain, Mt. Fuji, with strong brushwork. The skillful use of sumi ink and white pigment to depict the mountain surface is a quite masterpiece. This work, as if condensing the dignity of Mt. Fuji, can be said to show Shūson's true talent.