Landscape Painting: Iwakuni Castle / Tatsumoto Seika - Iwakuni-jō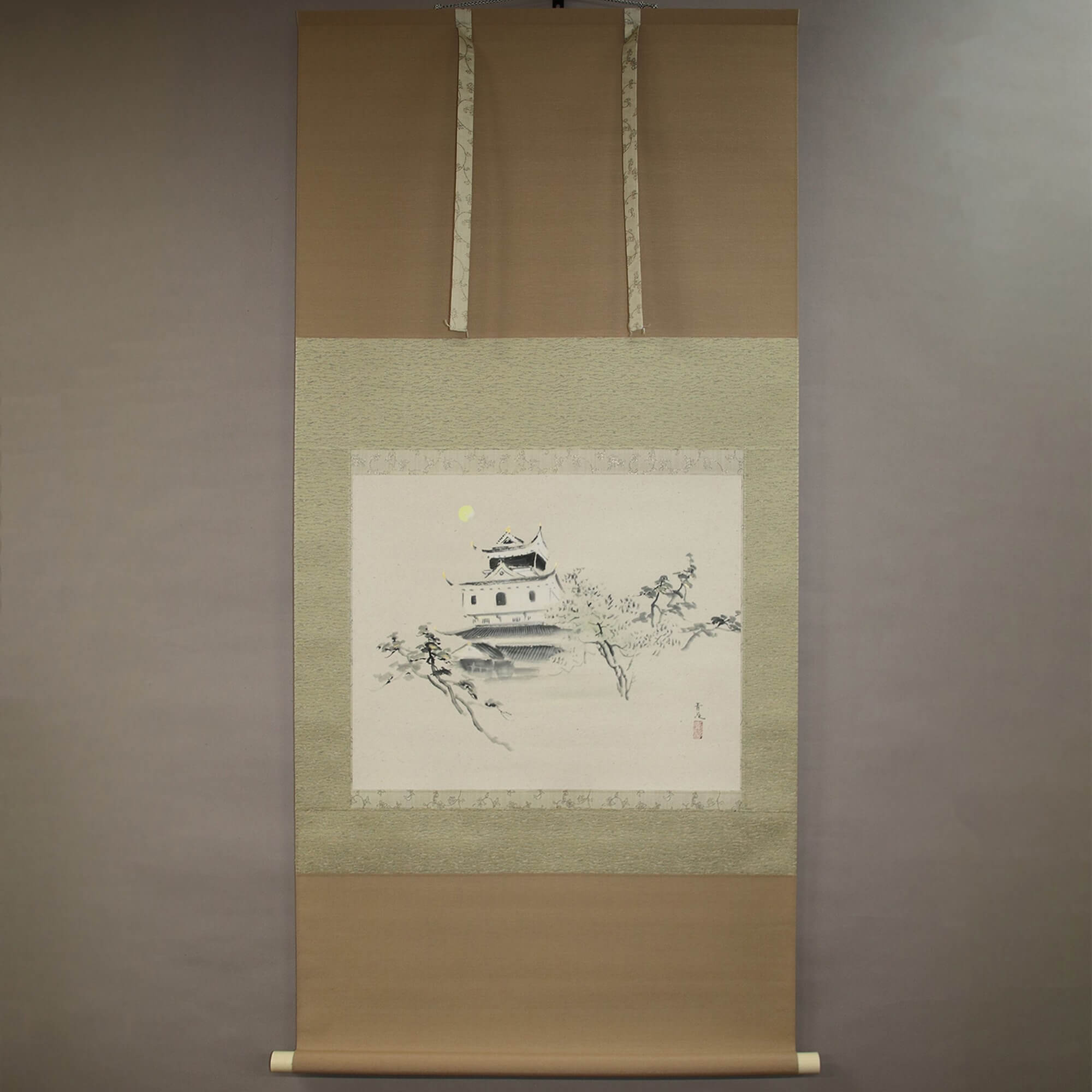 Product ID

0273

Name

Tatsumoto Seika

Profile

1935-
Born in Kyoto

Size

725mm x 1420mm

Roller End Material

Artificial ivory

Material of the Work

Japanese paper

Price

JPY 80,000

Stock Condition

In stock

Payment: Click the Paypal Mark

Duty and Taxes




Import duty and taxes are beyond our control and may apply to your shipment. Please noted that these fees are the responsibility of the buyer.



Description

The Iwakuni Castle was built in 1608 by Kikkawa Hiroie, the first lord of the Iwakuni clan, on the summit of Yokoyama, a naturally hazardous place surrounded by the meandering the Nishiki River. It was, however, demolished in 1615, just 7 years after its construction, under the order of the shogunate. The current castle tower was restored in 1962, while relocated about 50-meter south of the old main castle to allow a better view from the Kintai kyō bridge.

This work features the Iwakuni Castle by Tatsumoto Seika, who may have painted it from the Kintai kyō bridge. The depiction of the moon at the top of the picture tells that it is a night scene. One of Tatsumoto Seika's greatness can be seen in capturing the characteristics of the Iwakuni Castle in a concise manner. The pine trees at the bottom of the screen are interesting as they seem to praise the castle's beauty in the moonlight.