Landscape Painting in "Sumi" (Ink) / Nakazawa Juhō - Suiboku Sansui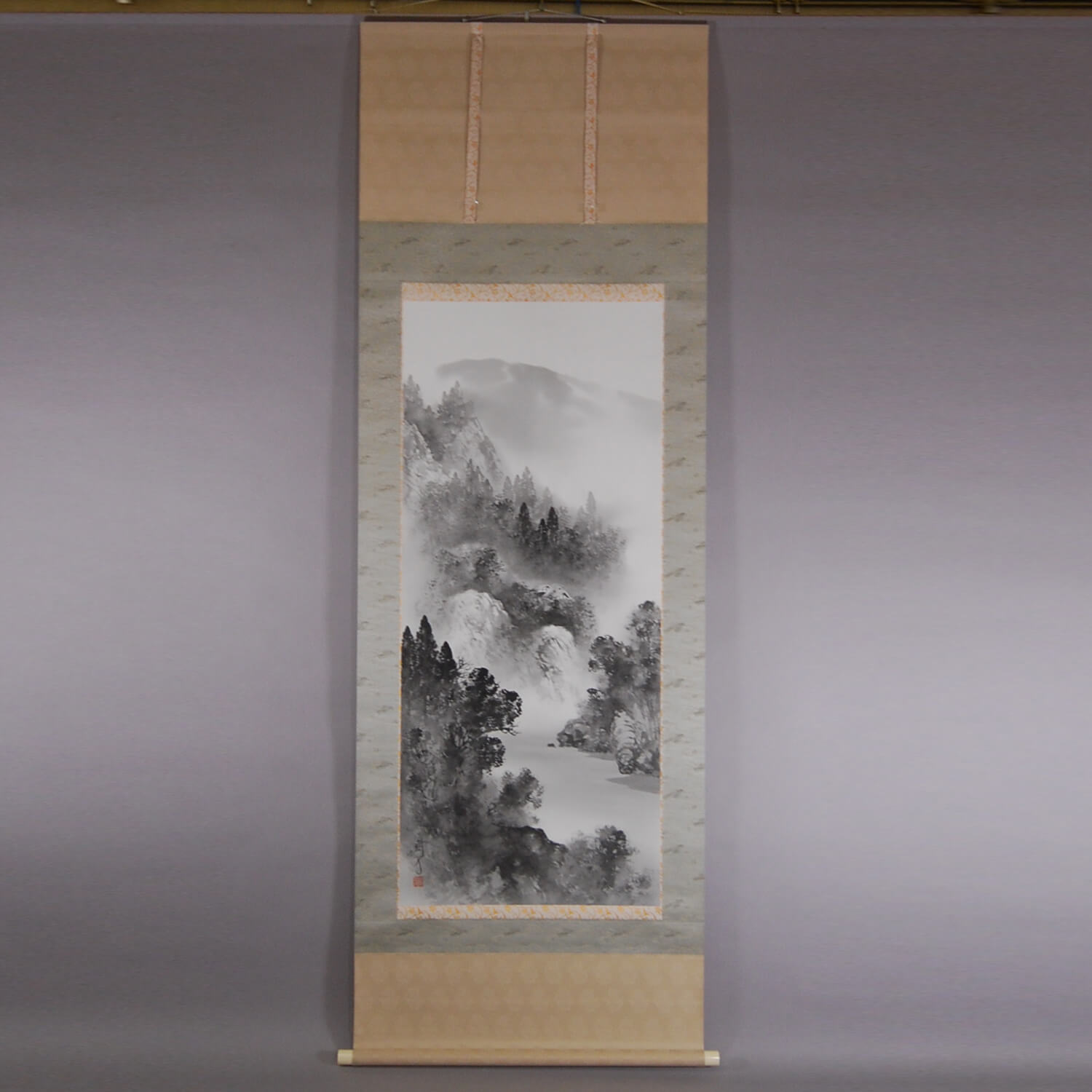 Product ID

0037

Name

Nakazawa Juhō

Profile

Nakazawa Masaru (中沢勝, 1941-) is a Japanese-style painter. Another pen name is Nakazawa Juhō. (中沢樹芳) Born in Chiba pref. Pupil of Tanaka Seihyō and Fukuōji Hōrin. Member of the Nihon Bijutsuin. Active in the Inten exhibition. A frequent prize winner. His specialty is landscape paintings.

Size

722mm x 2020mm

Roller End Material

Artificial ivory

Material of the Work

Silk

Price

JPY 90,000

Stock Condition

In stock

Payment: Click the Paypal Mark

Duty and Taxes




Import duty and taxes are beyond our control and may apply to your shipment. Please noted that these fees are the responsibility of the buyer.



Description

"Sansui-ga" is often translated as a landscape painting in English, but I wouldn't say that the translation is entirely accurate. "San" means mountain, "sui" means water, and "ga" means a painting in English. This is why mountains and bodies of water (a river, a waterfall, lake or so on) are painted in Sansui-ga. Sansui-ga is the most popular motif for paintings. It is thought that Sansui-ga has several lucky elements. For example, a mountain protects homes and water washes misfortune away. Therefore, Sansui-ga is very popular and often put on display. (However, it is not displayed at the time of a ceremonial exchange of betrothal gifts, because it is thought that water can wash even a fortunate chance meeting away.)

Nakazawa Juhō, a Japanese-style painter, is well known for his Sansui-ga. A veteran painter, the assured quality of his works makes his paintings very popular.