Landscape Painting in "Sumi" (ink) / Yuri Tezuka - Suiboku Sansui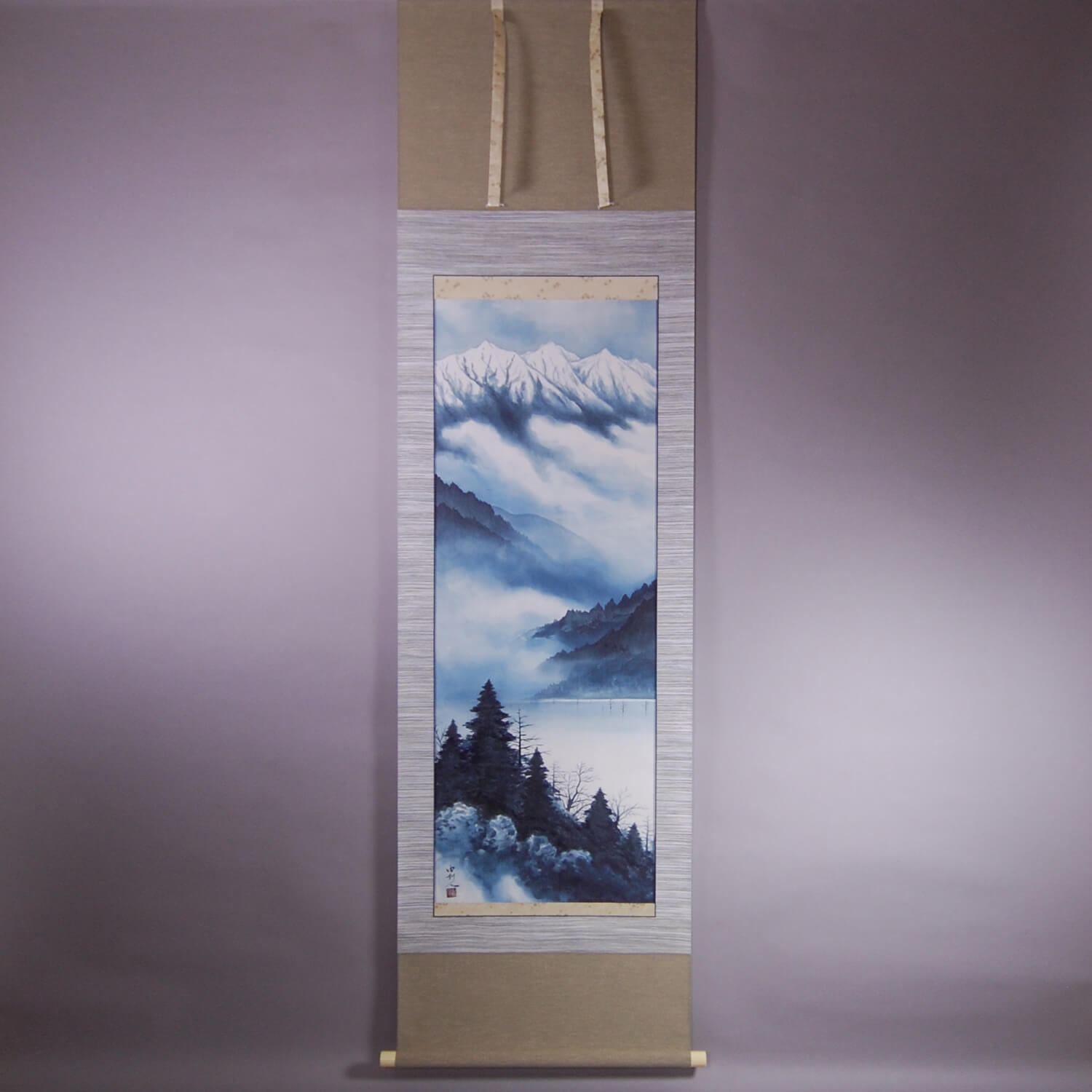 Product ID

0020

Name

Yuri Tezuka

Profile

1946-
An associate member of the Nitten Exhibition

Size

600mm x 2000mm

Roller End Material

Artificial ivory

Material of the Work

Silk

Stock Condition

Sold out
Description

Yuri Tezuka studied painting under Genjin Sugihara and inherited Genjin Sugihara's skills, who was famous for his ultramarine "sumi" (ink). Her unique works with colored sumi are very popular because they leave us in awe of nature. In Japanese-style painting, mere technical knowledge about art is not enough to make a man its master; he must also delve more deeply into the inner spirit of an object. When an art form presents this mystery in a most profound and creative manner, it moves us from the depths of our being.

This is a painting of Kamikouchi by Yuri Tezuka. Although Kamikouchi is a famous sightseeing spot, there is no cheerful atmosphere in this painting. Only the solemn atmosphere of nature is expressed. She might be expressing her awe of Kamikouchi in this painting. By depicting the small withered trees standing in Lake Taishou, the magnificence of the mountains is accentuated.

Genjin Sugihara (1912-2009)
A Japanese-style painter. He was a retired councilor of the Nitten Exhibition (sponsored by the Japan Fine Arts Exhibition). He led the Japanese-style painting world after the 1980s.