Landscape Painting in "Sumi" (ink) / Taisei Konno - Suiboku Sansui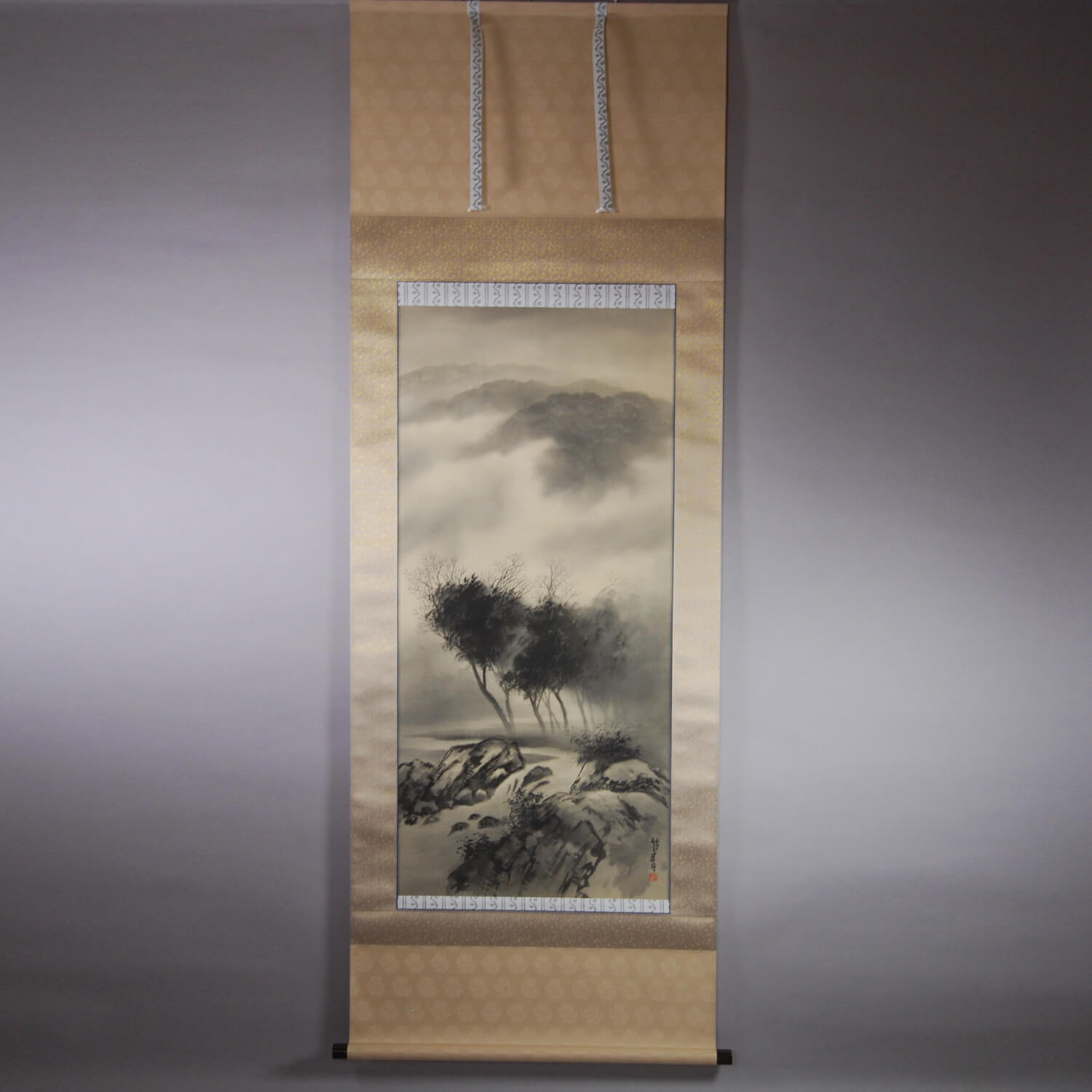 Product ID

0018

Name

Taisei Konno

Profile

1930-
A Japanese-style painter

Size

720mm x 1960mm

Roller End Material

Red sandalwood

Material of the Work

Silk

Price

JPY 98,000

Stock Condition

In stock

Payment: Click the Paypal Mark

Duty and Taxes




Import duty and taxes are beyond our control and may apply to your shipment. Please noted that these fees are the responsibility of the buyer.
Description

Taikan Yokoyama and Shunsou Hishida put considerable effort into developing a style to depict air. While the name "Mourou-tai" is regarded as a term that indicates their style at the time, it was initially used as a criticism to mean a "lifeless, vague and dim style."

Taisei Konno would be influenced by their style. As for this work, the depiction of the fog is great. We can almost feel the air in this painting. I think their effort was rewarded because many Japanese-style painters use their style at present. Taisei Konno expresses the dense fog very well by contrasting the density of the "sumi" (ink). The rocks depicted by strong brushwork give a feeling of lively motion to this work. The unstable trees give off tension, too. This is an interesting work painted with an exquisitely balanced composition.

Taikan Yokoyama (1868-1958)
A major figure in pre-World War II Japanese painting. He is notable for helping create the Japanese painting technique.
Shunsou Hishida (1874-1911)
A major figure in pre-World War II Japanese painting. One of Tenshin Okakura's pupils along with Taikan Yokoyama and Kanzan Shimomura, he played a role in the Meiji era innovation of Japanese painting.