Landscape Painting in "Sumi" Ink / Katō Tomo - Suiboku Sansui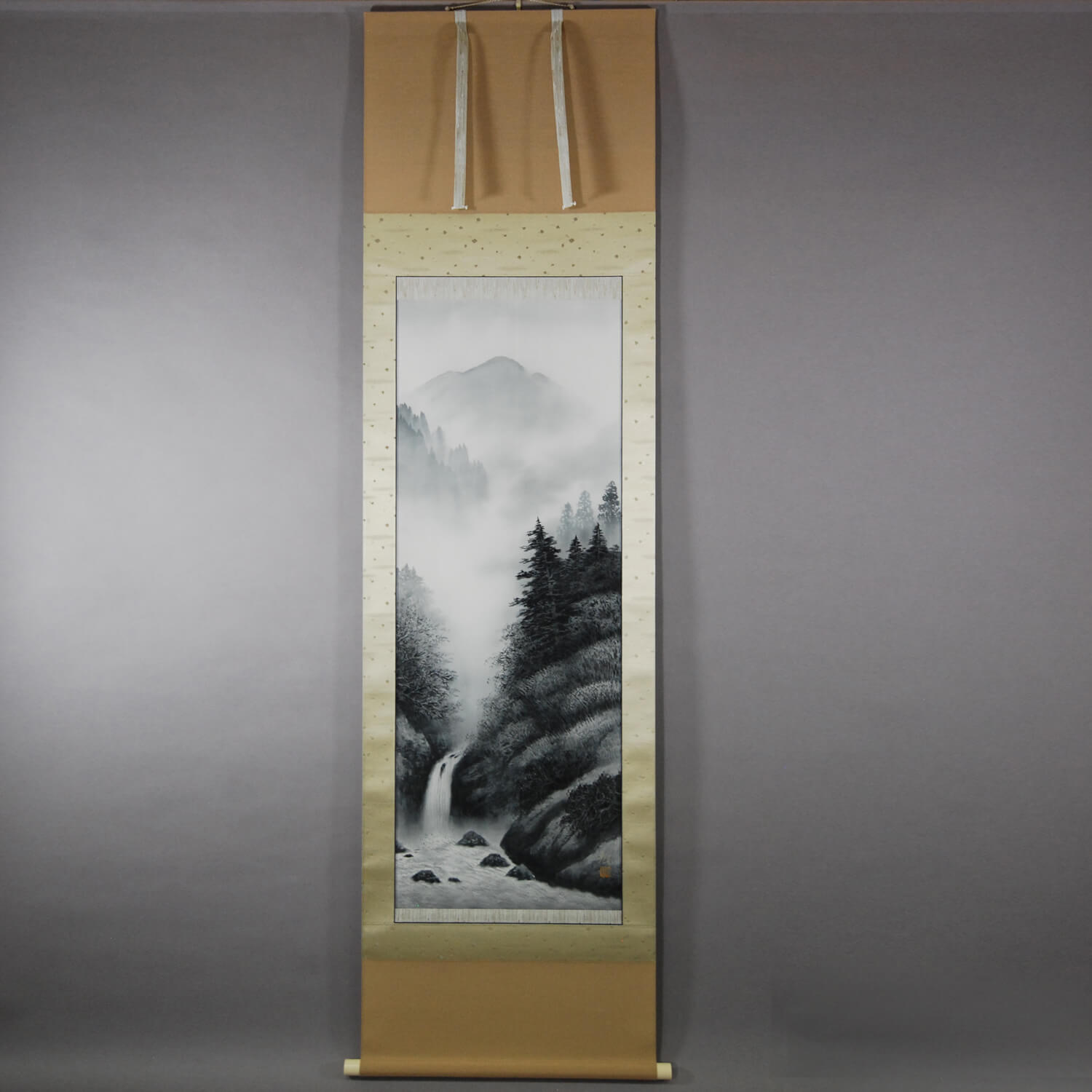 Product ID

0009

Name

Katō Tomo

Profile

Born: 1947. Member of the Nitten Exhibition. Disciple of both Kodama Kibō and Okuda Gensō.

Size

600mm x 2000mm

Roller End Material

Artificial ivory

Material of the Work

Silk

Price

JPY 480,000

Stock Condition

In stock

Payment: Click the Paypal Mark

Duty and Taxes




Import duty and taxes are beyond our control and may apply to your shipment. Please noted that these fees are the responsibility of the buyer.



Description

However much the Japanese all is conceived in an artificially contrived environment, they seem to have an innate longing for primitive simplicity, close to a natural state of living. Hence, the city residents find pleasure in summer camping in the woods, traveling in the desert, or forging ahead on an unbeaten trail. We wish to go back to the bosom of nature once in a while and feel her pulse directly. We don't forget the earth. We are always friendly with Nature and appreciate her unaffected simplicity.

Katō Tomo expresses the beauty of a mountain glen in this painting. He was absorbed in the solemn workings of nature and did his best to paint them. He expressed perspective through clouds and haze. It is interesting that he changes the painting style of the trees depending on their placement in the picture. This is a truly wonderful work.