Landscape Painting / Hirai Baisen - Suibokukeishuzu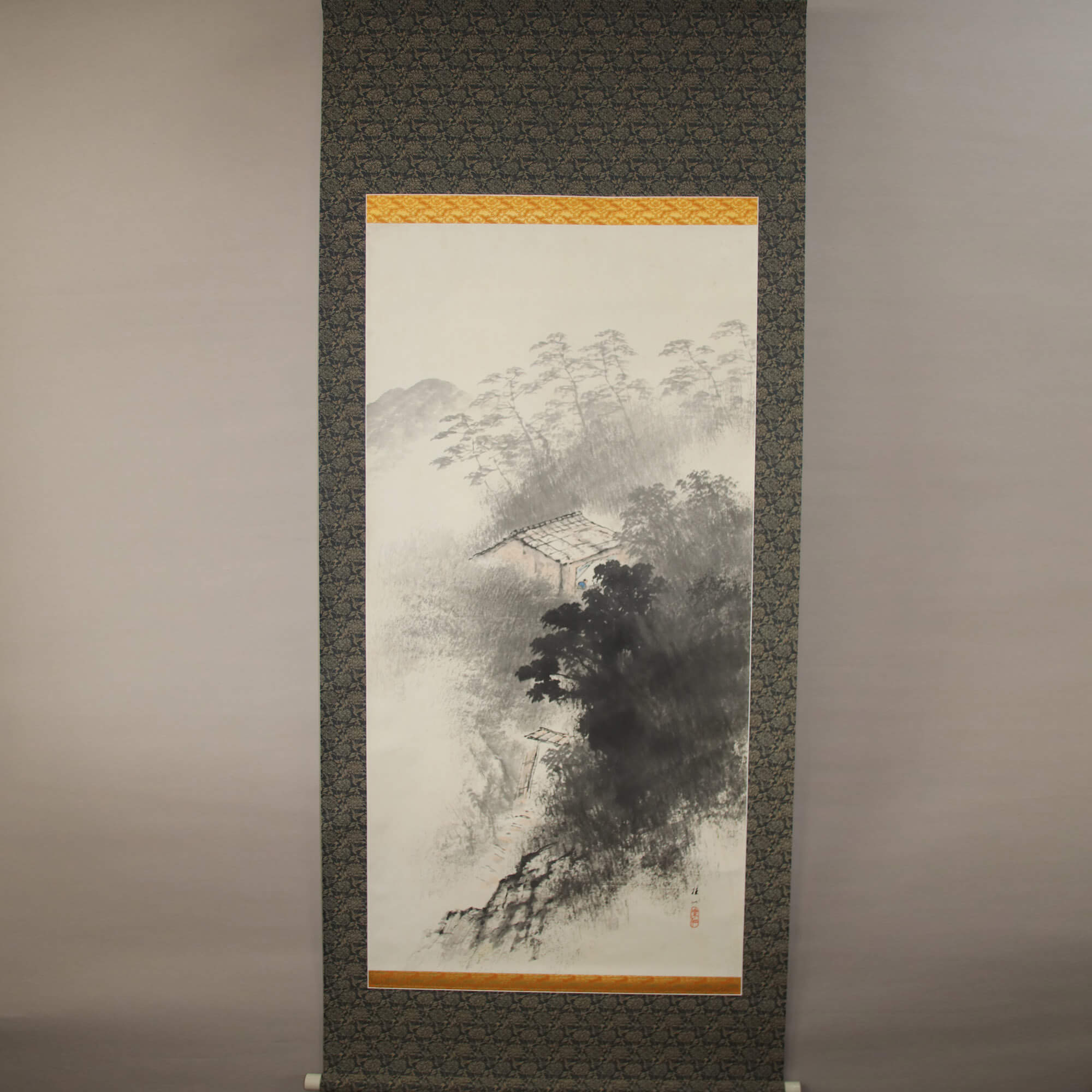 Product ID

0226

Name

Hirai Baisen

Profile

Hirai Baisen (平井楳仙, 1889-1969) was a Japanese-style painter. He was born in Kyoto pref. He studied painting techniques under Takeuchi Seihō. His specialty was figure paintings, flowers & birds paintings, and landscape paintings.

Size

840mm x 1830mm

Roller End Material

Ceramic

Material of the Work

Japanese paper

Price

JPY 300,000

Stock Condition

In stock

Payment: Click the Paypal Mark

Duty and Taxes




Import duty and taxes are beyond our control and may apply to your shipment. Please noted that these fees are the responsibility of the buyer.



Description

Hirai Baisen (1889-1969) was a Japanese-style painter from the Meiji period through the Shōwa era. While it had not been uncommon for unique and talented artists active in this period to die of short lives, he lived a long life to remain active in the art world for years. He was particularly active in the Bunten exhibition, Teiten exhibition, and Shinbunten exhibition ―the so-called governmental exhibitions, to win a series of awards as a talented painter even serving to be a judge multiple times.

This landscape painting was painted as a relatively large hanging scroll work, using sumi ink. It seems to be located deep in the mountains, deep in the middle of nowhere. A private house standing quietly among the dense trees is depicted with a person inside, absorbed in something, perhaps reading a book. Hirai Baisen often adds people into his landscape paintings to communicate a sense of poetry with the audience, rather than making them just landscape paintings. Baisen received instruction in the Shijō School from his master, Takeuchi Seihō, which places great importance on sentiment, in addition to realism. The cherishment for this sentiment is clear in this work. It is interesting to note the gate at the bottom of the screen, which possibly gives life to people, coming and going.