Landscape of Mt. Fuji /Hatano Sadafumi - Fuji Sansui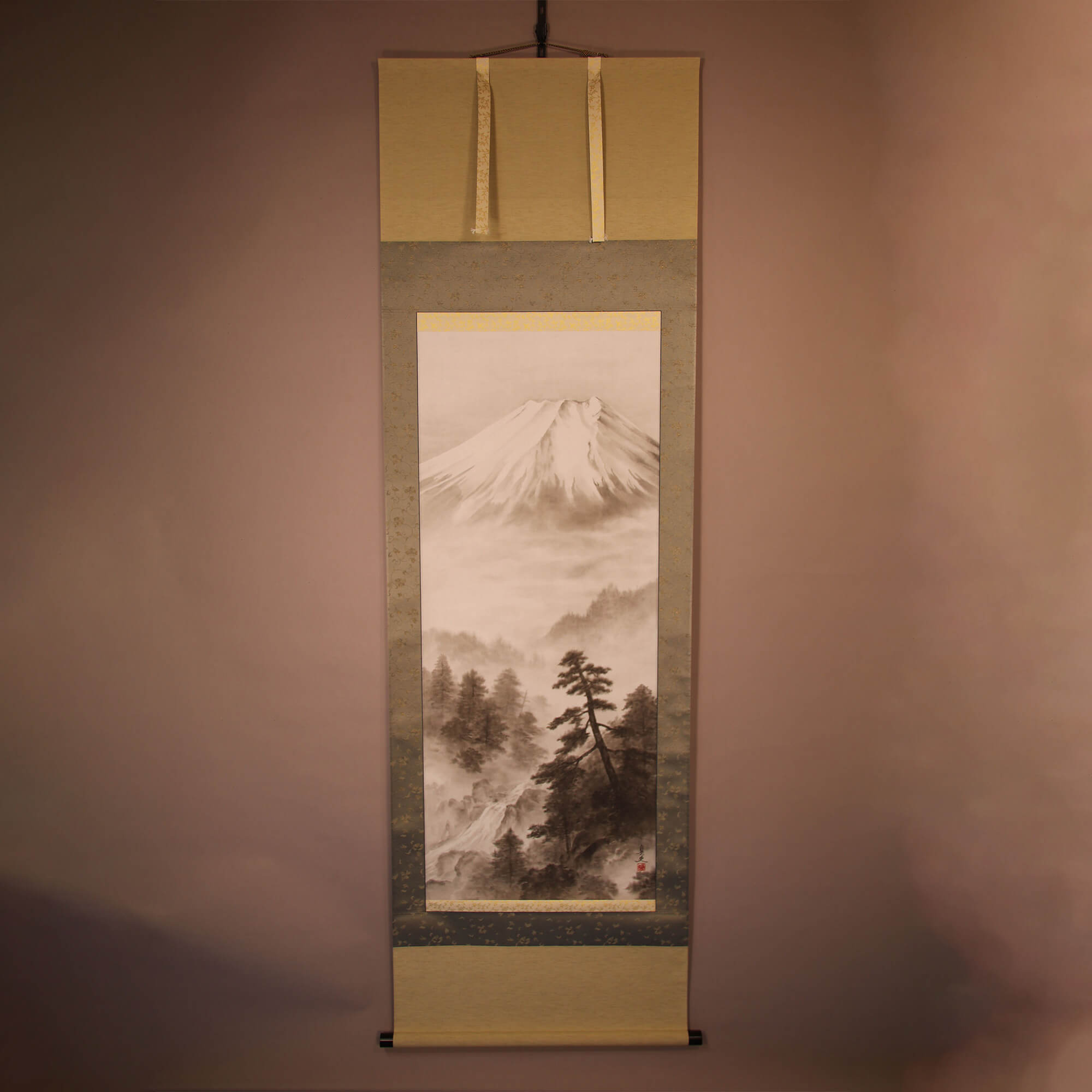 Product ID

0308

Name

Hatano Sadafumi

Profile

A Japanese-style painter. In 1942, born in Miyagi Pref. Pupil of Hane Banshō. Active in the Nitten exhibition. Won a prize at the Nitten exhibition 7 times and at the Nisshunten exhibition 11 times. Specialized in landscape paintings.

Size

660mm x 1950mm

Roller End Material


Redsandalwood

Material of the Work

Japanese paper

Price

JPY98,000

Stock Condition

In stock

Payment: Click the Paypal Mark

Duty and Taxes




Import duty and taxes are beyond our control and may apply to your shipment. Please noted that these fees are the responsibility of the buyer.



Description

Hatano Sadafumi is a Japanese style painter from Miyagi Prefecture. He studied under Hane Banshō. He is a talented painter who has been active mainly in the Nitten exhibition and awarded many times. He is good at landscape paintings. His paintings of hanging scrolls are popular for his gentle touch and admired among many fans.

This work is a landscape painting of Mt. Fuji with sumi ink by Hatano Sadafumi. His master, Hane Banshō, who was an important figure in the Nitten, often drew in this theme. This work shows that Hatano did inherit the painting style of his master. Mt. Fuji's solid and stately appearance is expressed with light sumi ink. On the other hand, the trees in the foreground at the bottom of the screen are powerfully painted with dark sumi ink. Such contrast of the screen is one of the great points of him. This is a gem that appreciators can feel the dignity of Mt. Fuji, which is worth its other name "Mountain of Gods".