Landscape Painting: Mountains and Clouds / Katō Tomo - San-un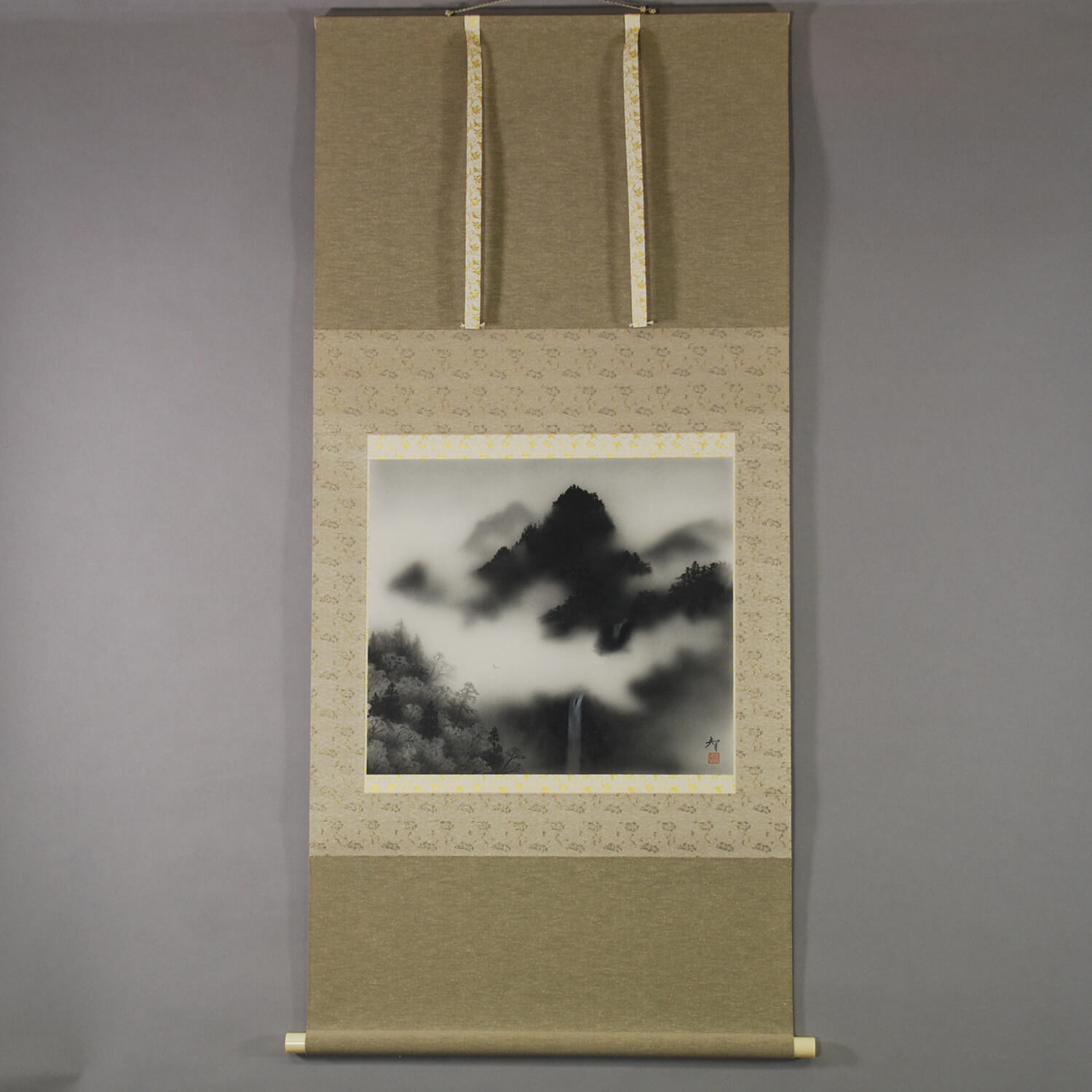 Product ID

0001

Name

Katō Tomo

Profile

Born: 1947. Member of the Nitten Exhibition. Disciple of both Kodama Kibō and Okuda Gensō.

Size

725 mm ✕ 1500 mm

Roller End Material

Artificial Ivory

Material of the Work

Silk

Price

JPY 400,000

Stock Condition

In stock

Payment: Click the Paypal Mark

Duty and Taxes




Import duty and taxes are beyond our control and may apply to your shipment. Please noted that these fees are the responsibility of the buyer.

Reference



Description

"Suiboku-ga" (ink painting) is the art of painting in just one color using "sumi" (ink), not only for painting lines, but also gradation showing contrasting density and lighting. It is especially more difficult to paint on silk than paper, but painting on silk enables a unique expression. Only the painters who knows how to use sumi very well can create expressive works.

Katō Tomo is a painter who can use sumi very effectively. He can use a very dark black sumi, so his paintings on silk are very attractive. (It is very difficult to give the color on silk.)

A profound and mysterious atmosphere of nature is expressed beautifully in this work (Mountains and Clouds). I think Katō Tomo concentrated his mental energy on portraying the workings of mother nature. Katō Tomo painted her living creatures and completed this work. We can see also a high degree of his ability through the fog, which is expressed by the unpainted space. One small bird depicted near the center of the work brings out the magnificence of nature.