Koi Fish (Carp): Snow / Shukou Okamoto - Yuukoi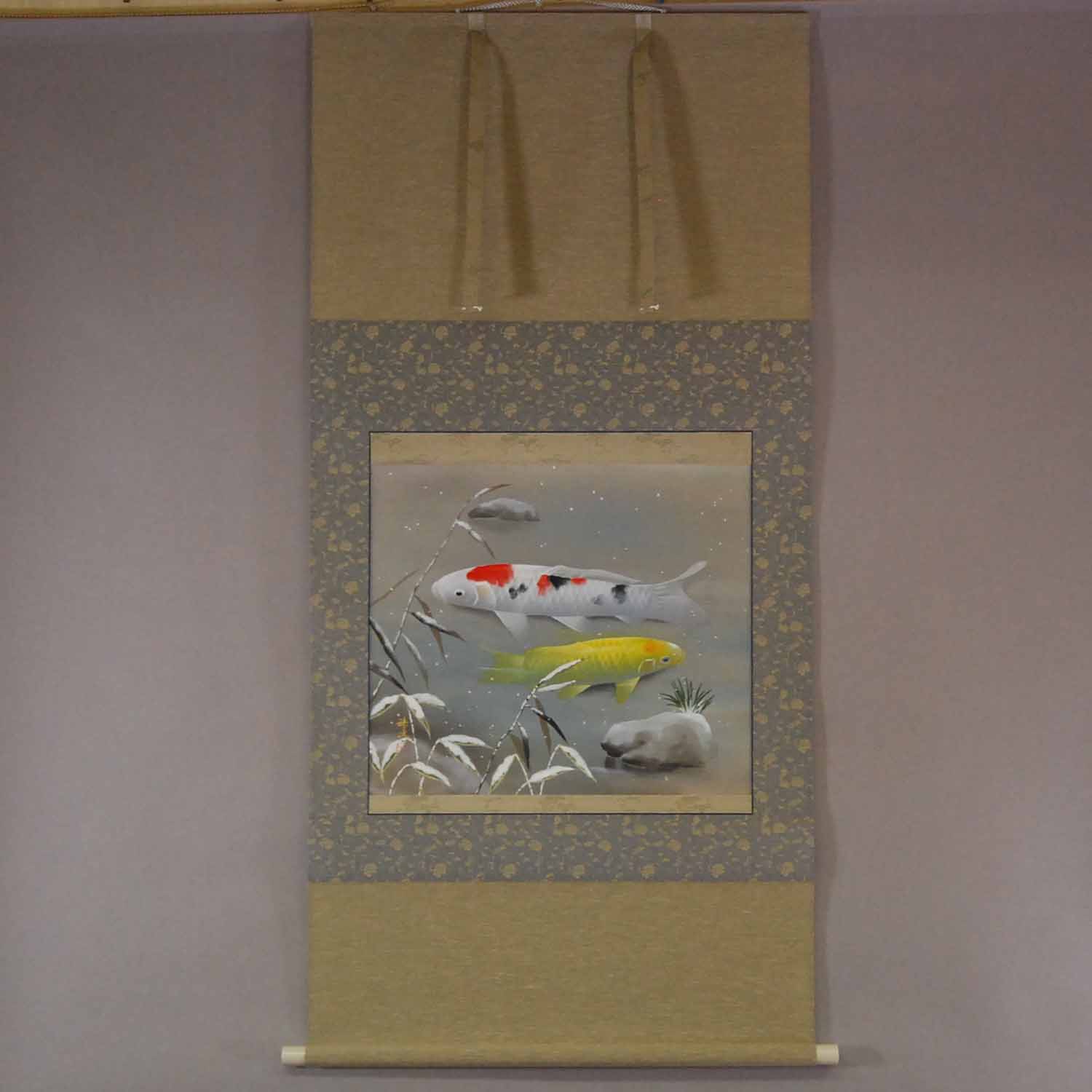 Product ID

0118

Name

Shukou Okamoto

Profile

1937-
A disciple of Kansetsu Hashimoto

Size

725mm x 1420mm

Roller End Material

Ceramic

Material of the Work

Silk

Stock Condition

Sold out


Description

While it may seem peculiar to have both snow and nishikigoi (colored carp) as a subject, colored carp and snow actually have a close relationship. In the 1800's, in Niigata Prefecture, an area known for heavy snow(fall), nishikigoi were discovered.

There is no way that Shukou Okamoto didn't know this fact, because he fell for the charm of a carp. When he was painting this work, he might have felt something special about it. The scales of the white nishikigoi are expressed with the "tarashikomi" technique, which makes them very delicate and beautiful. The nishikigoi are swimming leisurely without a sign of being surprised at the cold winter, and we can feel even dignity from this state. The color of water is calm gray, and we can almost feel a tranquil atmosphere of winter from it.

tarashikomi
A high level technique of Japanese-style painting for attaining a natural blur by making use of the difference in the specific gravity of pigments.