Koi Fish / Kawamura Kenpō - Koi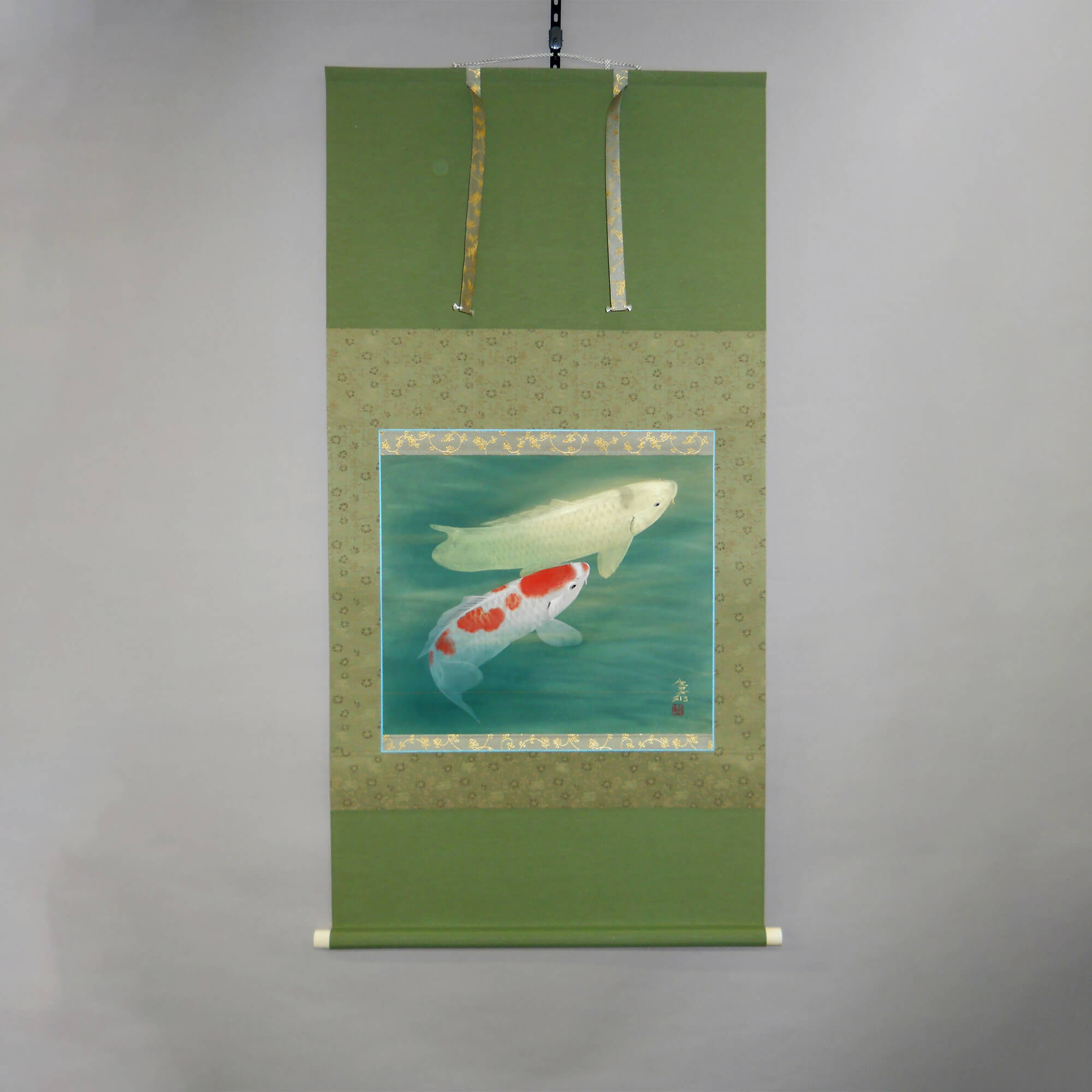 Product ID

0224

Name

Kawamura Kenpō

Profile

Kawamura Kenpō (1914-2001) was a Japanese-style painter, active in the Shōwa period. Born in Fukuoka Pref. Member of the Nitten. A frequent prize winner. Specialized in flowers & birds paintings and animal paintings.

Size

705mm x 1390mm

Roller End Material

Artificial ivory

Material of the Work

Silk

Price

JPY 150,000

Stock Condition

In stock

Payment: Click the Paypal Mark

Duty and Taxes




Import duty and taxes are beyond our control and may apply to your shipment. Please noted that these fees are the responsibility of the buyer.



Description

Kawamura Kenpō (1914-2001) was a Japanese-style painter, active in the Shōwa period. He excelled at kachō-ga (flowers & birds paintings) as well as dōbutsu-ga (paintings of animals). He was born in Fukuoka Prefecture, growing up to study the art of painting at the Kyōto College of Painting (the current Kyoto City University of Arts). His post-graduation career was spectacular in that he won 3 times at the Bunten exhibition, 24 times at the Nitten exhibition, and 3 times at the All Kansai Students' Bijutsu Renmei-ten exhibition, in addition to being selected even for numerous other exhibitions. He was also an active member of the Nitten exhibition. He was a highly acclaimed Japanese-style painter with his reputation recognized widespread by the world, whose works were even purchased by the Ueno Royal Museum.

Kawamura Kenpō's unique painting style features on sketching as in the Maruyama-Shijō School, which was mainstream of the Kyōto art world, with his intentional addition of vivid colors and delicate brushstrokes. The creatures depicted in this style of Kenpō have attracted many fans. He left many paintings of colored carp, in particular, marking this work as one of them. This work can be said to be a masterpiece, in which Kawamura Kenpō beautifully depicted the beauty of colored carp, yielding global popularity as a "swimming jewel." The elegance of these colored carps is emphasized with the use of gold paint in depicting the flow of water. This is where Kawamura Kenpō's sense of style shines through.