Koi Fish (Carp): Cherry Blossoms / Shukou Okamoto - Yuukoi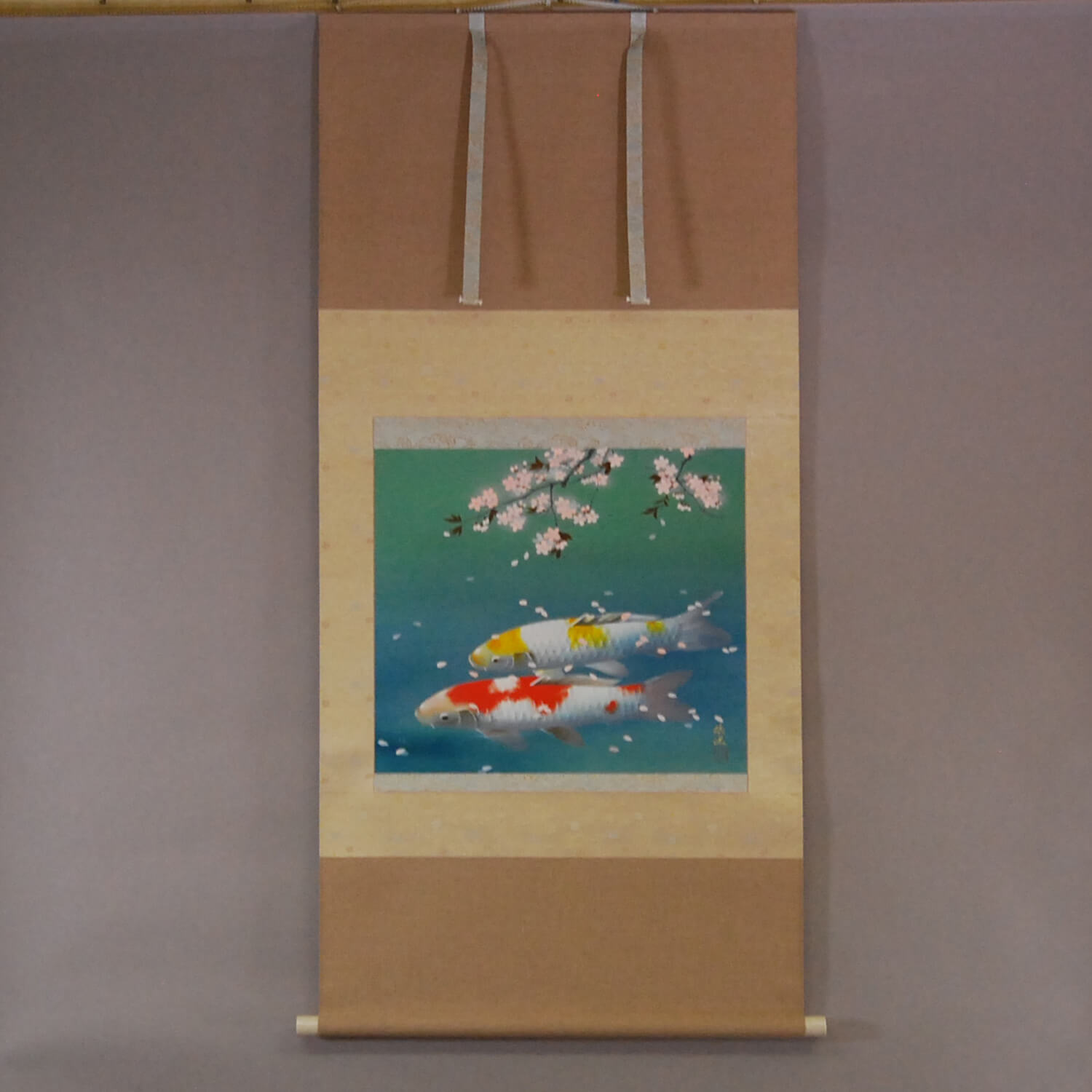 Product ID

0055

Name

Shukou Okamoto

Profile

1937-
A disciple of Kansetsu Hashimoto

Size

724mm x 1430mm

Roller End Material

Ceramic

Material of the Work

Silk

Stock Condition

Sold out


Description

In the early 1800's, in a mountainside village in Niigata Prefecture, Japan, a rare specimen of carp was discovered. At the time, many communities in the region raised the gray-colored common carp for food, but a genetic mutation had occurred and given rise to a red-colored carp. The intensely red color of the fish must have mesmerized the village residents, whose eyes were more accustomed to the gray and white hues of their snow-prone mountain village. The villagers carefully bred the red-colored carp, and over time, created "nishikigoi," a variety of brocaded carp sometimes referred to as "swimming jewels."
Even within Japan, nishikigoi (a coloured carp) was not widely known until the beginning of the 20th century. Now, nearly 80% of the nishikigoi raised in Japan is exported overseas to nishikigoi fans in all parts of the world.

Shukou Okamoto is famous as an expert painter of carp. He fell for the charm of the carp, and he has created many excellent works. There are two nishikigoi (colored carp) swimming gracefully in this work. We feel as if their expressions look happy, so they might be glad of the coming of spring. This is a heartwarming painting.