Kamikouchi / Genjin Sugihara - Kamikouchi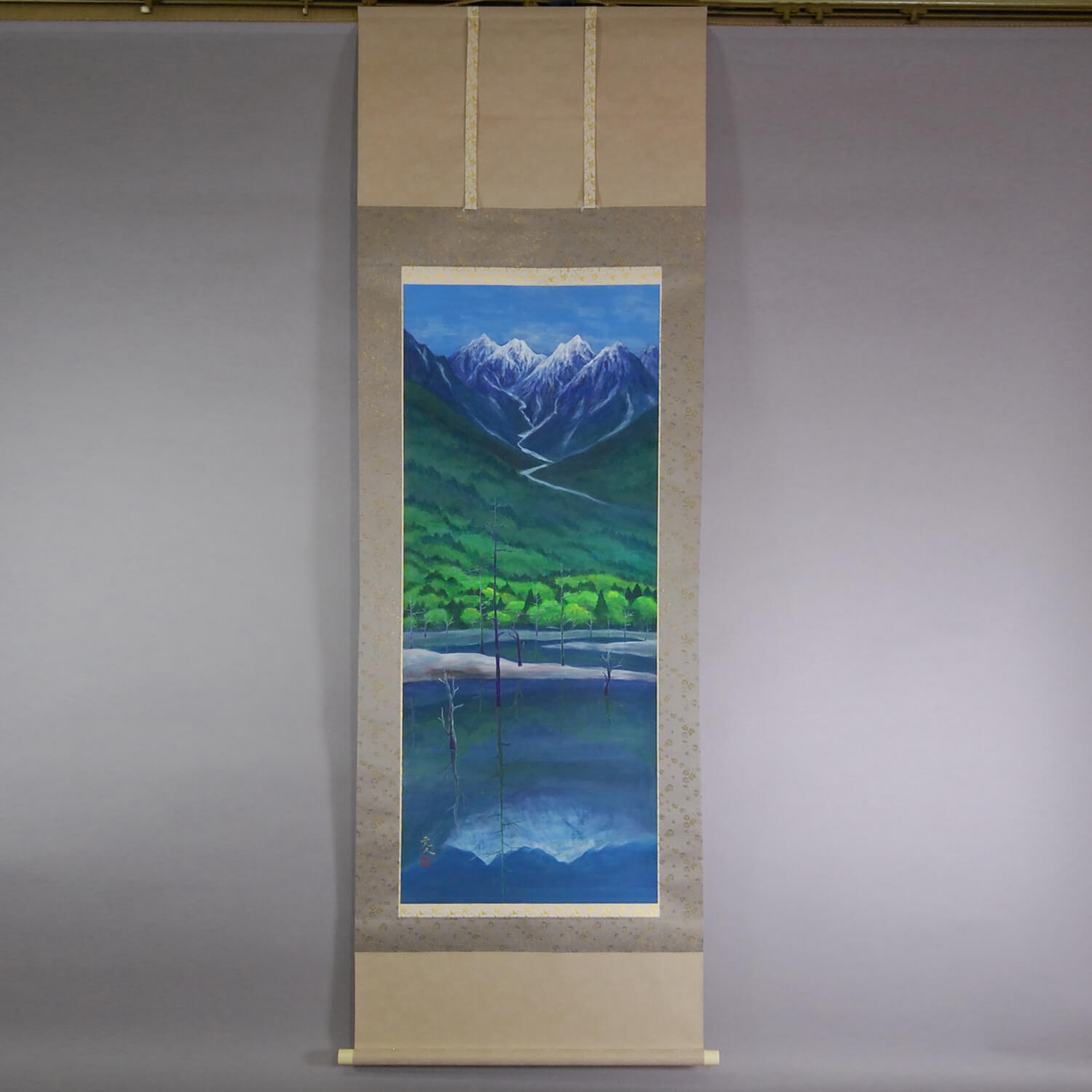 Product ID

0034

Name

Genjin Sugihara

Profile

1912-2009
A retired councilor of the Nitten Exhibition

Size

724mm x 2040mm

Roller End Material

Artificial ivory

Material of the Work

Silk

Price

JPY 198,000

Stock Condition

In stock

Payment: Click the Paypal Mark

Duty and Taxes




Import duty and taxes are beyond our control and may apply to your shipment. Please noted that these fees are the responsibility of the buyer.



Description

Genjin Sugihara, a Japanese-style painter, led the Japanese art world from the 1980s. He was famous for presenting his work to the Imperial Family.

Genjin Sugihara used ultramarine "sumi" (ink) a lot, so it was representative of his work. Therefore it is very rare for him to use colorful paints like this work. Unlike his other paintings that convey a sense of awe for nature, this piece has a calm and warm sense of nature. Its blue sky is painted like a Western painting, and the deep mountain valleys express inaccessibility. We sense the sunshine and our eyes are naturally led to the mountain reflected in Lake Taishou by the increasingly bright hue of the mountain greenery from the back to the foreground. This conscious sense of his for line is fantastic. We can see from this work that he understood the advantage of a painting in color.