Japanese Dragon / Ikkei Shimada - Shouryuu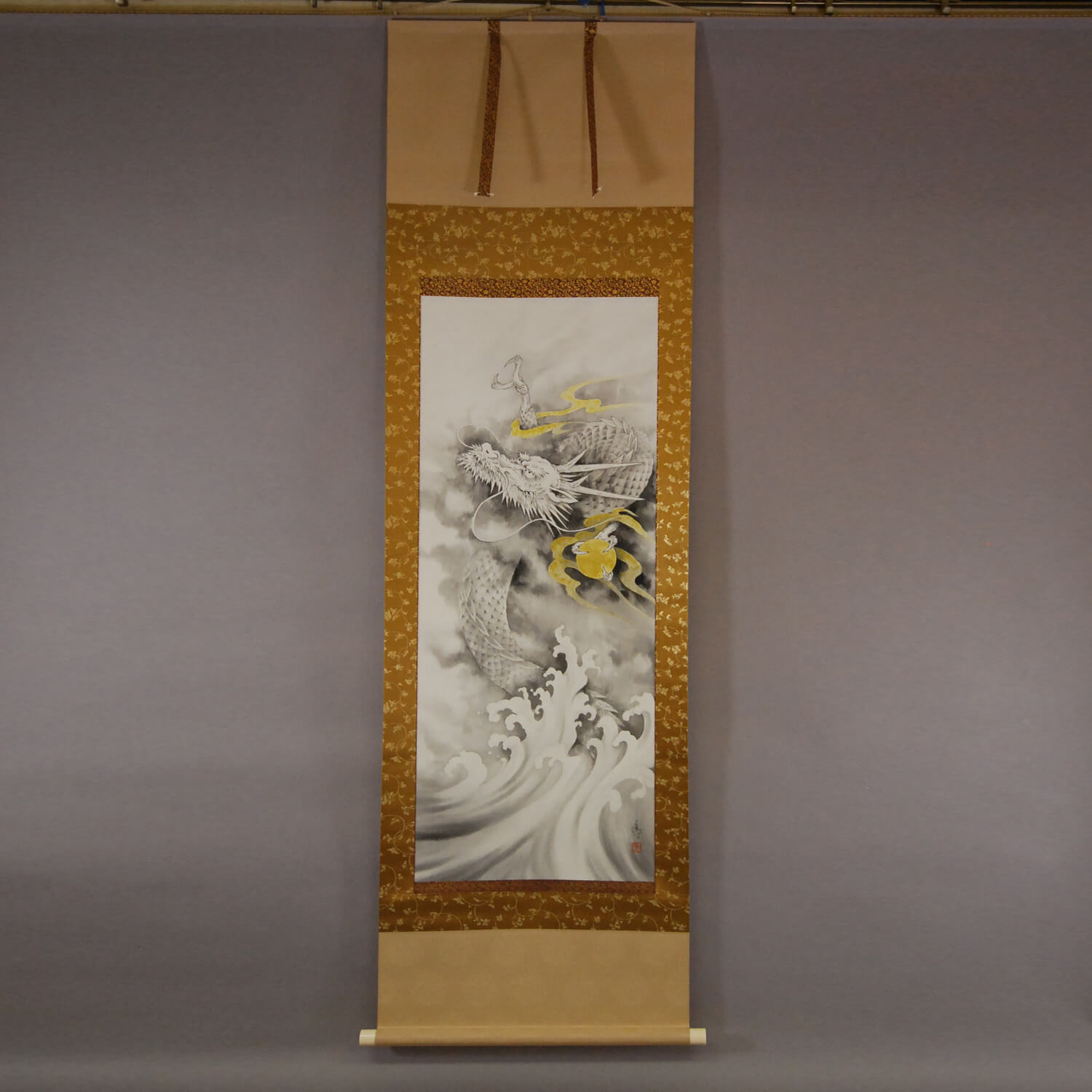 Product ID

0151

Name

Ikkei Shimada

Profile

1963 –
A Japanese-style painter

Size

634mm x 1950mm

Roller End Material


Crystalline acrylic resin

Material of the Work

Japanese paper

Price

JPY 250,000

Stock Condition

In stock

Payment: Click the Paypal Mark

Duty and Taxes




Import duty and taxes are beyond our control and may apply to your shipment. Please noted that these fees are the responsibility of the buyer.



Description

Japanese dragons are diverse legendary creatures in Japanese mythology and folklore. Japanese dragon myths combine native legends with imported stories about dragons from China, Korea and India. The style of the dragon was heavily influenced by the Chinese dragon. Like other Asian dragons, most Japanese ones are water deities associated with rainfall and bodies of water, and are typically depicted as large, wingless, serpentine creatures with clawed feet. It is considered that Japanese dragons usually live in the ocean, the clouds, or heavens.

This is a painting of a Japanese dragon by Ikkei Shimada. The dragon is depicted rising vigorously out of the water. Ikkei Shimada expressed the solemn dignity of the dragon very well, gradating "sumi" (ink) effectively. This expression is splendid. We can almost feel the strong will of the dragon through the depiction of its eyes. Ikkei Shimada expressed a dragon's image of having warded off evil spirits and having been long worshipped since ancient times, with his outstanding painting skill. This is, unquestionably, a masterpiece of Ikkei Shimada.