Japanese Snake Gourd / Miyake Wakō - Karasuuri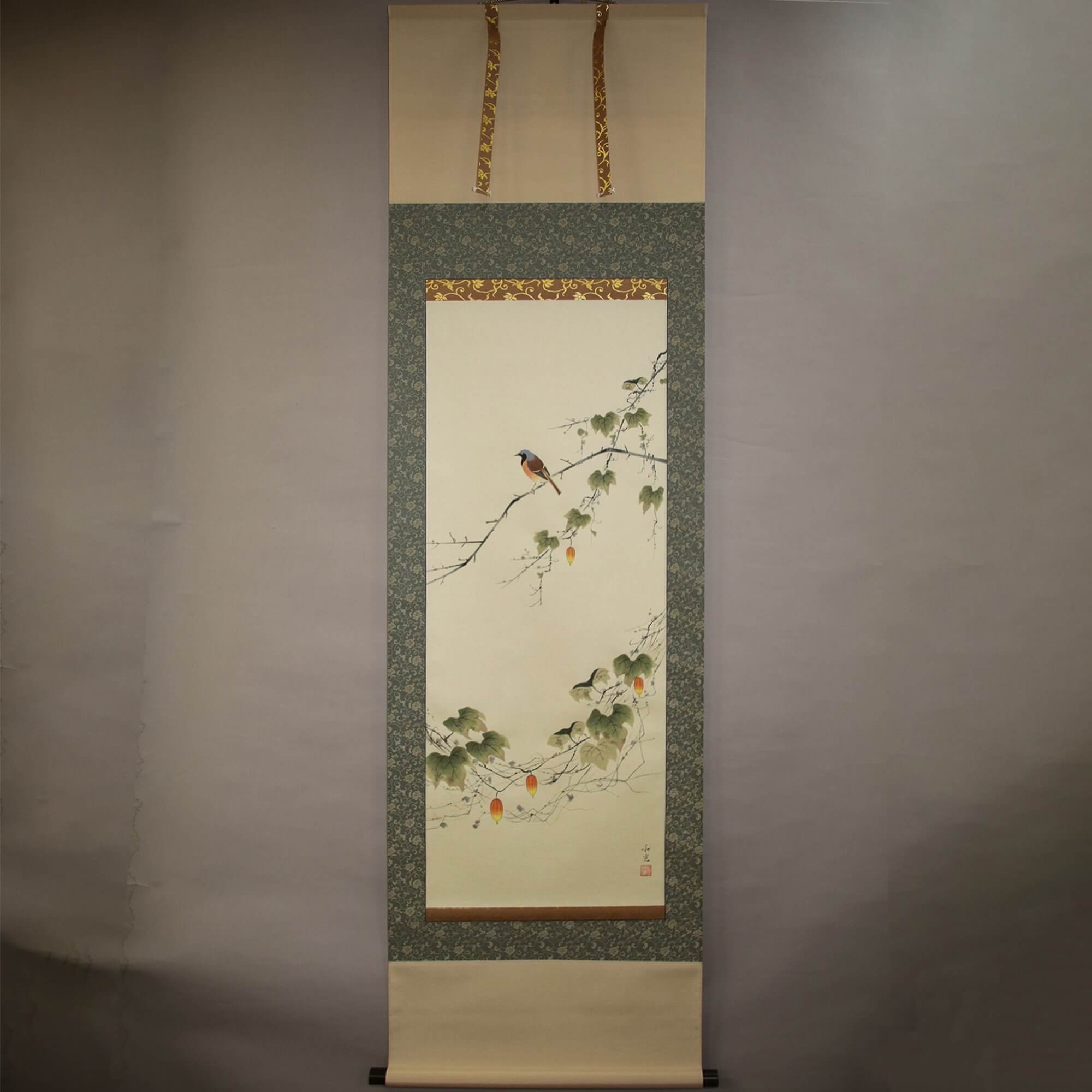 Product ID

0286

Name

Miyake Wakō

Profile

Born in Gifu prefecture, 1944, Wakou started painting under his father from his earliest childhood. His father was a painter too. Wakou became a disciple of Shikou Kojima who was also from Gifu prefecture and a nationally famous painter. Wakou received formal artistic training from Shikou and showed a skill for almost everything; birds and flowers, landscape and people. A former member of 墨人(bokujin) society. Now he belongs to Oriental Art society and is still active on the front line of Japanese art world.

Size

600mm x 1900mm

Roller End Material


Redsandalwood

Material of the Work

Japanese paper

Price

JPY 98,000

Stock Condition

In stock

Payment: Click the Paypal Mark

Duty and Taxes




Import duty and taxes are beyond our control and may apply to your shipment. Please noted that these fees are the responsibility of the buyer.



Description

With its orange or vermilion fruits that grow in late autumn, the Japanese snake gourd is often chosen as subject matter for painting. In this work, Miyake Wakō, a Japanese painter, painted a Japanese snake gourd in a unique composition. Wakō placed the vines as if they flow from top right to bottom left; vines at the top of the canvas with one fruit and another at the bottom with three fruits as an accent. Having a composition that creates an overall vibrant and dynamic atmosphere, this work, at the same time, provides a feeling of serenity with a daurian redstart perched on a branch. The interest of this piece lies in the contrast of motion and stillness that creates an exquisite sense of rhythm on the canvas.