Iris & Helmet / Miyake Wakō - Shōbu ni Kabuto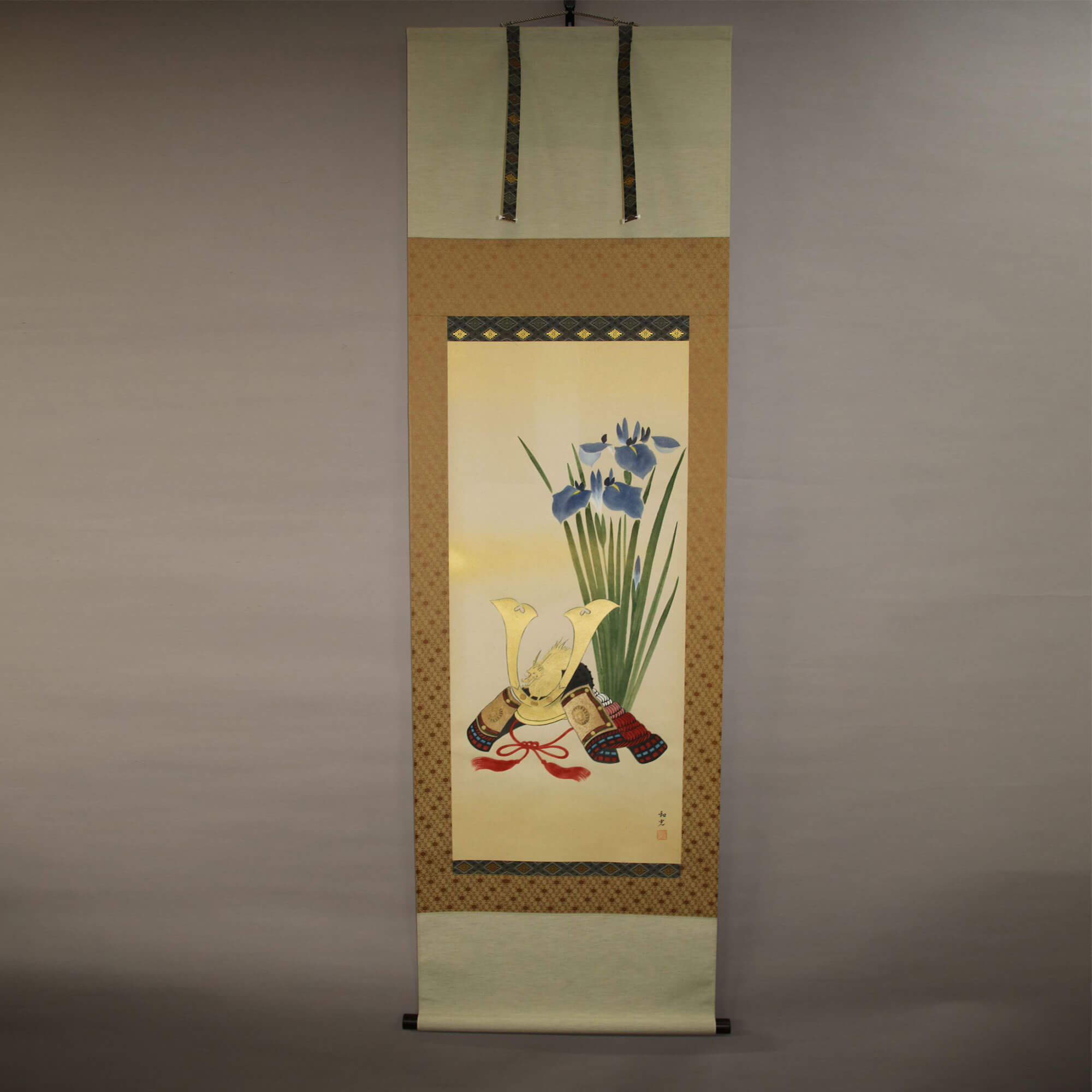 Product ID

0264

Name

Miyake Wakō

Profile

Born in Gifu prefecture, 1944, Wakou started painting under his father from his earliest childhood. His father was a painter too. Wakou became a disciple of Shikou Kojima who was also from Gifu prefecture and a nationally famous painter. Wakou received formal artistic training from Shikou and showed a skill for almost everything; birds and flowers, landscape and people. A former member of 墨人(bokujin) society. Now he belongs to Oriental Art society and is still active on the front line of Japanese art world.

Size

600mm x 1790mm

Roller End Material


Redsandalwood

Material of the Work

Japanese paper

Price

JPY 98,000

Stock Condition

In stock

Payment: Click the Paypal Mark

Duty and Taxes




Import duty and taxes are beyond our control and may apply to your shipment. Please noted that these fees are the responsibility of the buyer.



Description

The design of "Shōbu ni Kabuto (Iris and Helmet)" has been depicted since ancient times to be displayed for the Tango no Sekku (on May 5th) upon the wish for the growth of boys. The connection between such a design and the Tango no Sekku is originated in a history: The word "shōbu" is pronounced the same as the word for "victory" to wish for boys to win competitions, and the sharp tips of the leaves of the iris resemble swords to wish them to grow up to be strong men with a taste for martial arts. The helmet was also depicted as a symbol of protection from bad luck, wishing for boys growing up to be strong enough to wear the helmet.

This work features Miyake Wakō's delicate brushwork, beautifully depicting a noble-looking iris with gentle indigo flowers as well as a dignified helmet decorated with a dragon design, which should be appropriate for a dignified young warrior. It can be said to be a work suitable for decorating the Tango no Sekku.