House for Sparrows / Seika Tatsumoto - Suzume-no-oyado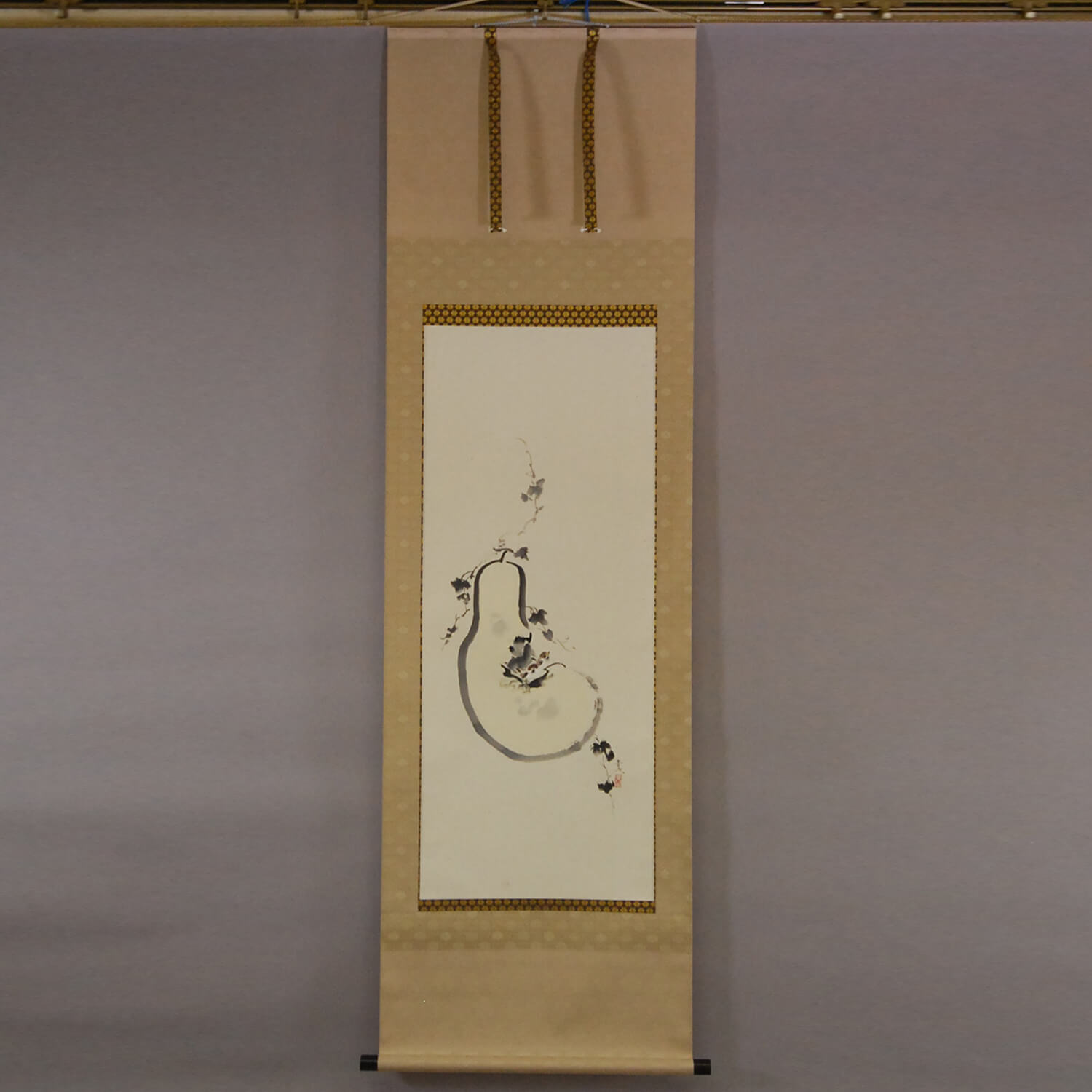 Product ID

0053

Name

Seika Tatsumoto

Profile

1935-
Born in Kyoto

Size

607mm x 1900mm

Roller End Material

Red sandalwood

Material of the Work

Japanese paper

Price

JPY 80,000

Stock Condition

In stock

Payment: Click the Paypal Mark

Duty and Taxes




Import duty and taxes are beyond our control and may apply to your shipment. Please noted that these fees are the responsibility of the buyer.



Description

A gourd's shape widens toward the tip. The shape is thought to imply a prosperous future, so a gourd has long been considered a good omen since ancient times. A vessel or container that is made from a gourd is very convenient, so it is believed that good luck is saved in a gourd. A state of growing in clusters is considered a symbol of a prosperous family future and the prosperity of descendants.

The gourd is painted in this work as the house of the sparrows, and it is unique. Sparrows eat bugs, so a sparrow is believed to do the pious act of removing bad luck from people. This work is painted by Seika Tatsumoto with his matured painting techniques. He prays that the owner of this work will have a prosperous future for his family and his descendants, will avoid bad luck, and will have sound health.