Hotei and Buddhist Sutra / Akiyama Wakō - Hotei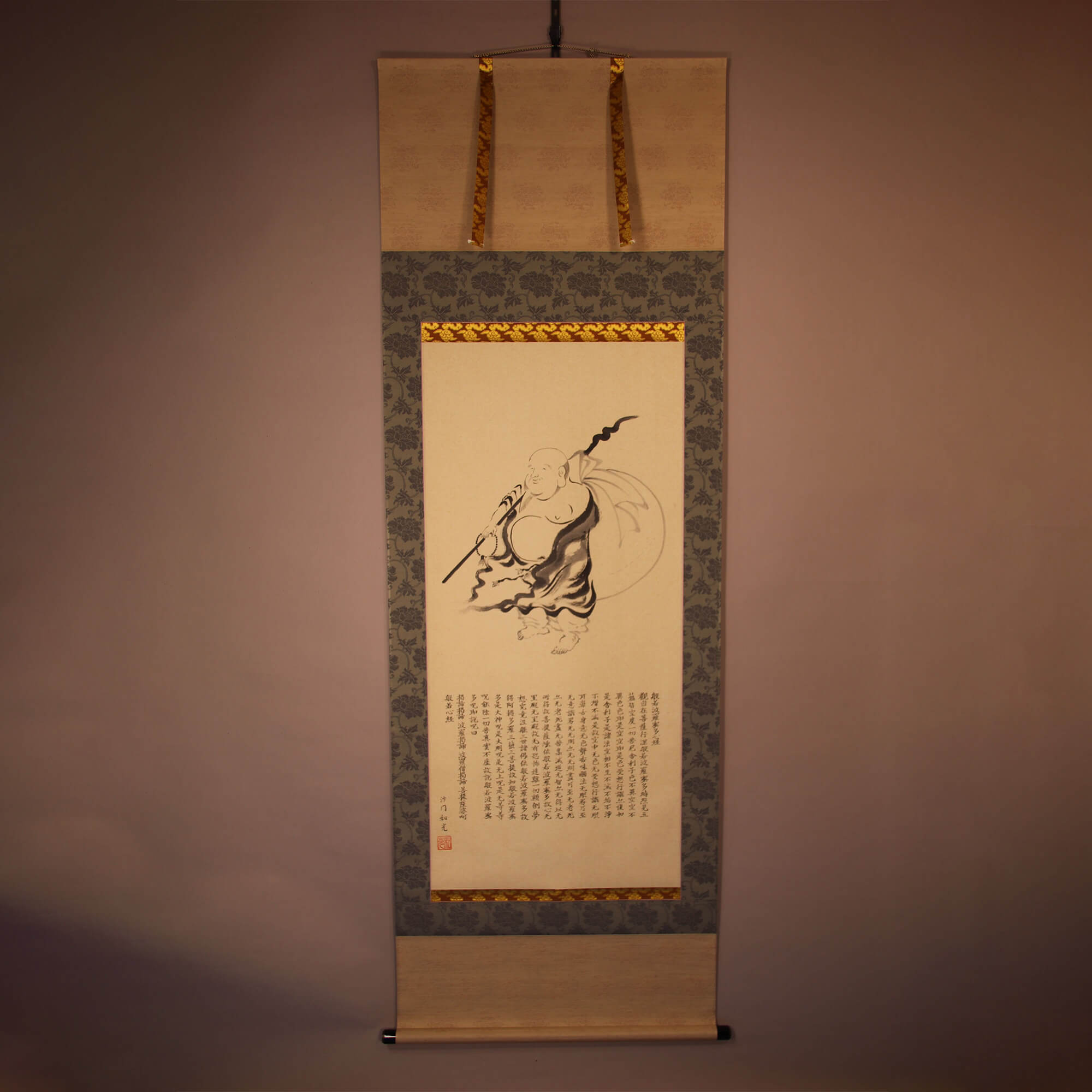 Product ID

0306

Name

Akiyama Wakō

Profile

A Japanese Buddhist priest. In 1948, born in Kanagawa Pref. Pupil of 福家俊明 Fuke Shunmyō. Studied at the Enjō-ji temple.

Size

710mm x 1920mm

Roller End Material


Decorative wood coated with black "urushi" (lacquer)

Material of the Work

Japanese paper

Price

JPY70,000

Stock Condition

In stock

Payment: Click the Paypal Mark

Duty and Taxes




Import duty and taxes are beyond our control and may apply to your shipment. Please noted that these fees are the responsibility of the buyer.



Description

Akiyama Wakō is a modern Buddhist priest and an artist who is popular for his tasteful calligraphy and painting. In this work, a Buddhist priest named Hotei, who is said to have existed around the Tang dynasty is drawn with gentle brush strokes. In Japan, Hotei is known as one of the Seven Deities of Good Fortune rather than as a Buddhist priest and is popular for his smiling face and plump body. Also in this artwork, those characteristics are impressively expressed with the light brush strokes by the painter. In the text of fewer than 300 characters at the bottom of the screen, the Heart Sutra, which is said to explain the essence of Mahayana Buddhism is written. This work is filled with Buddhist virtue.