Horses / Kahou Sakurai - Shunba Yuufuu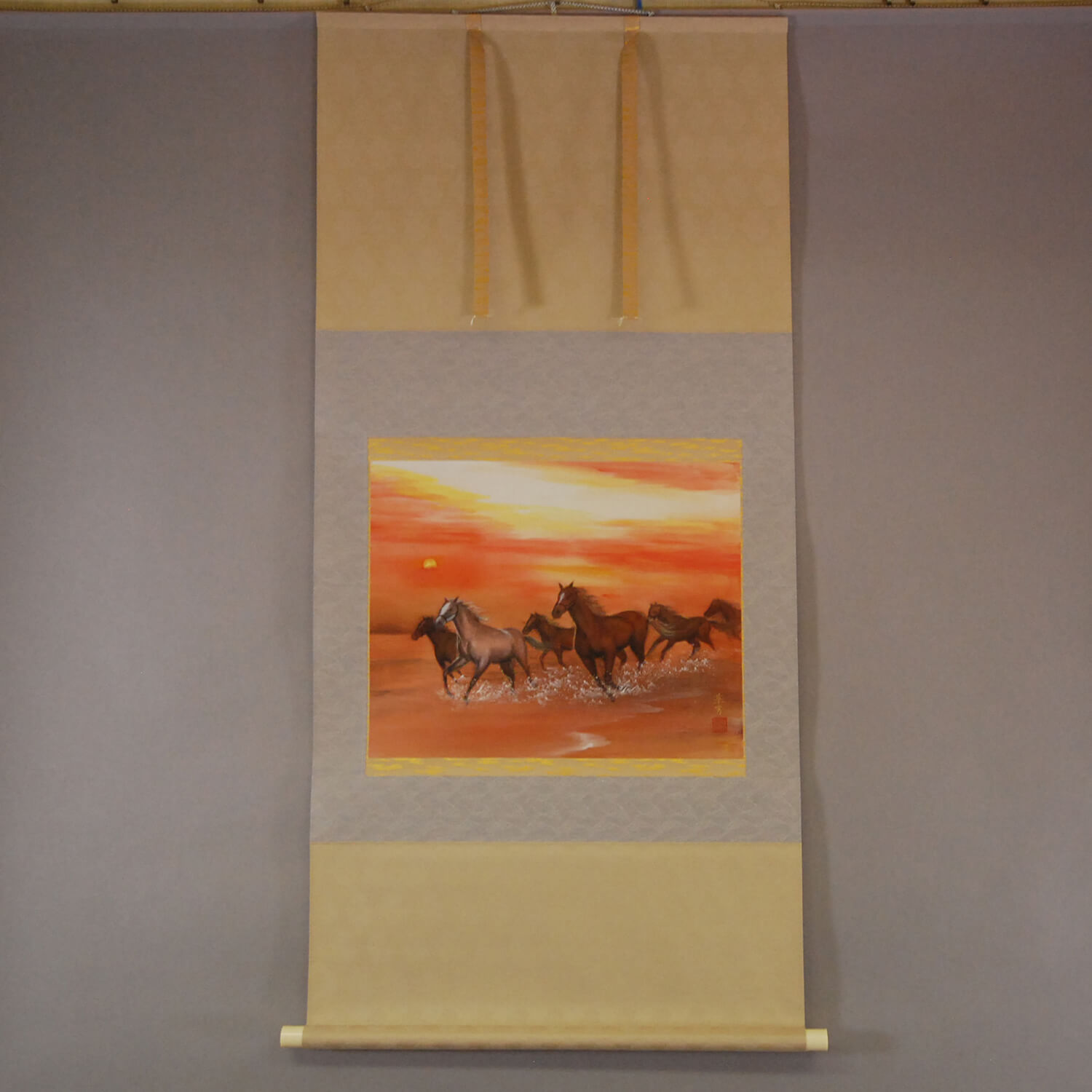 Product ID

0169

Name

Kahou Sakurai

Profile

? –
A Japanese-style painter

Size

725mm x 1420mm

Roller End Material

Artificial ivory

Material of the Work

Japanese paper

Price

JPY 50,000

Stock Condition

In stock

Payment: Click the Paypal Mark

Duty and Taxes




Import duty and taxes are beyond our control and may apply to your shipment. Please noted that these fees are the responsibility of the buyer.
Description

Sacred horses that the gods would ride were called "Shinme," and many people, from common people to the "bushi" class (Japanese warriors) and the Japanese Imperial family have dedicated horses as Shinme to Japanese shrines for a huge harvest, winning battles, and so on. This is because it was believed that a god descends to earth riding on a shinme, and the god fulfills the wishes of the worshippers of the shrine. This thought became the origin of the tradition of dedicating an "ema" (a wooden board with a picture of a horse) to a temple or shrine when making a wish, or when showing gratitude for the granted wish.

This is a painting by Kahou Sakurai of horses running on a beach. The depiction of the horses vigorously running is very realistic. His painting style is characterized by his use of rich color tones like Western painting; in this painting, we can see his characteristics style from the depiction of a beautiful sunset. The depiction of the spray of water gives a sense of living motion to the horses. This is a fine piece, which let us feel the power of the horses.