"Tachibina" Dolls / Kahou Sakakibara - Tachibina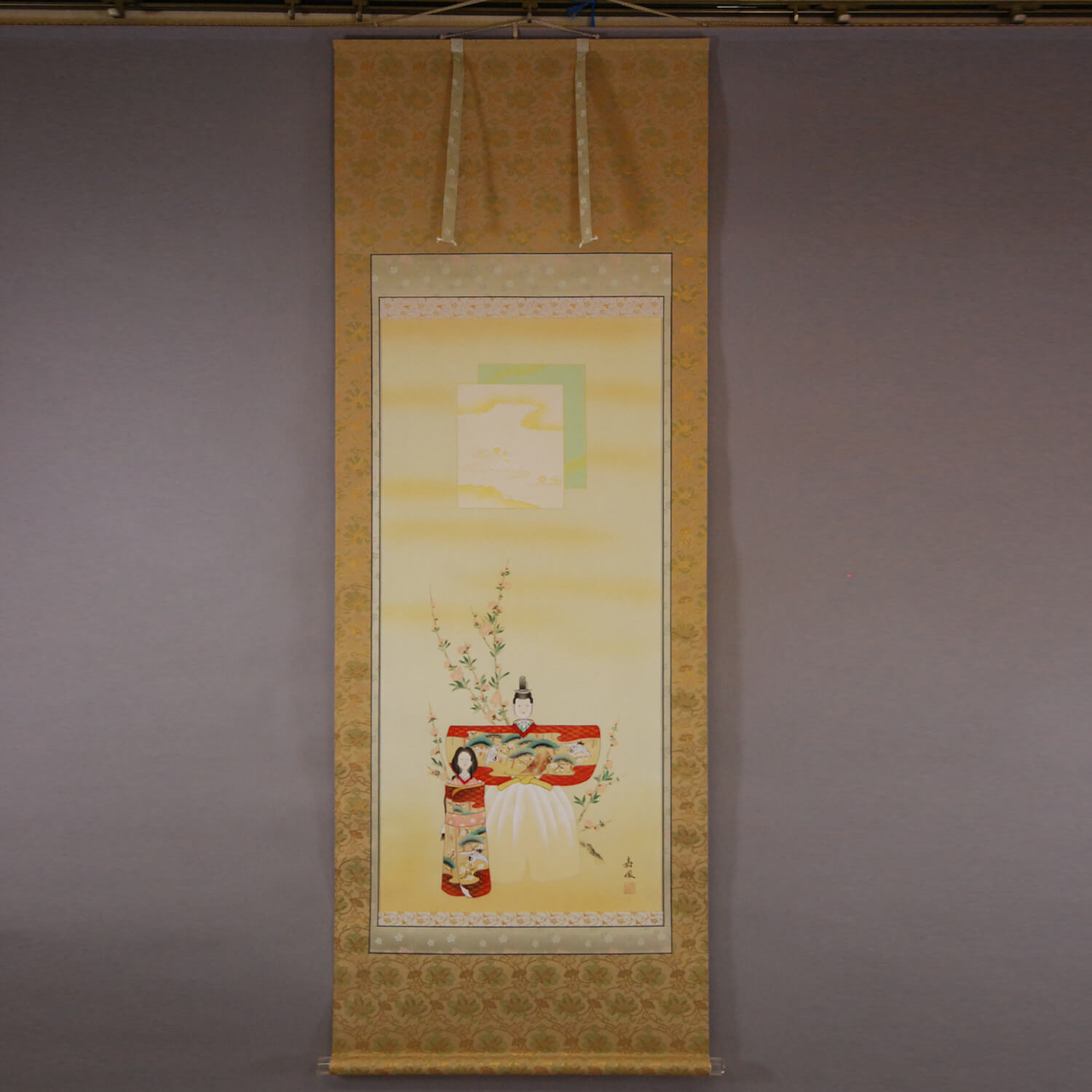 Product ID

0150

Name

Kahou Sakakibara

Profile

? –
A Japanese-style painter

Size

715mm x 1890mm

Roller End Material


Crystalline acrylic resin

Material of the Work

Silk

Price

JPY 180,000

Stock Condition

In stock

Payment: Click the Paypal Mark

Duty and Taxes




Import duty and taxes are beyond our control and may apply to your shipment. Please noted that these fees are the responsibility of the buyer.
Description

"Hina-matsuri" (The Japanese Doll Festival) is an annual event. It is a seasonal festival to pray for the healthy growth of girls. In Japan, Hina-matsuri used to be observed on March 3, of the old calendar (around present-day April). It was on the first day of March ,the Snake month, according to the Japanese lunar-solar calendar. However, after the calendar reform of January 1, 1873, the festival has generally been celebrated on March 3, according to the Gregorian calendar (or new calendar). However, in some parts of Japan, mainly snowy regions such as the "Tōhoku" region, Hina-matsuri is still observed on March 3rd of the old calendar. There are other regions that celebrate the festival on April 3rd, in line with the new calendar. Hina-matsuri was also named "Momo-no-(peach's) sekku" because the festival, under the old calendar, was held when peach trees blossomed.

Hina-matsuri is a seasonal festival in which dolls are displayed, and centering around two dolls representing the emperor, called "obina," and the empress, called "mebina." The display is decorated with peach flowers, and people enjoy eating, and drinking "shirozake" (sweet white sake).

During the Edo period, the girls' "doll play" was combined with the "ceremony of the seasonal festival." Hina-matsuri spread across the country, and dolls began to be displayed. During this period, however, in addition to the traditional aspects of the doll display, Hina-matsuri increasingly came to have a ritualistic aspect, in which the dolls suffer all of the present and future misfortunes, in the place of people. Also at this time, the Hina-matsuri doll set came to be considered one of the bride's household articles for high-ranking females, such as the daughters of "samurai" families. As a result, the doll trend became more elegant and luxurious.

A "tachibina" doll is a hina doll in a standing pose. The kakejiku (hanging scroll) of tachibina dolls is sometimes displayed during Hina-matsuri. Moreover, the kakejiku sometimes is displayed instead of the Hina-matsuri doll set.

This is a painting of tachibina dolls by Kahou Sakakibara. Their delicately painted faces are very refined. The elaborate detail of their dresses draws your attention. The entire piece is full of grace.