Helmet / Suikou Saitou & Houen Kusunoki - Yuuhi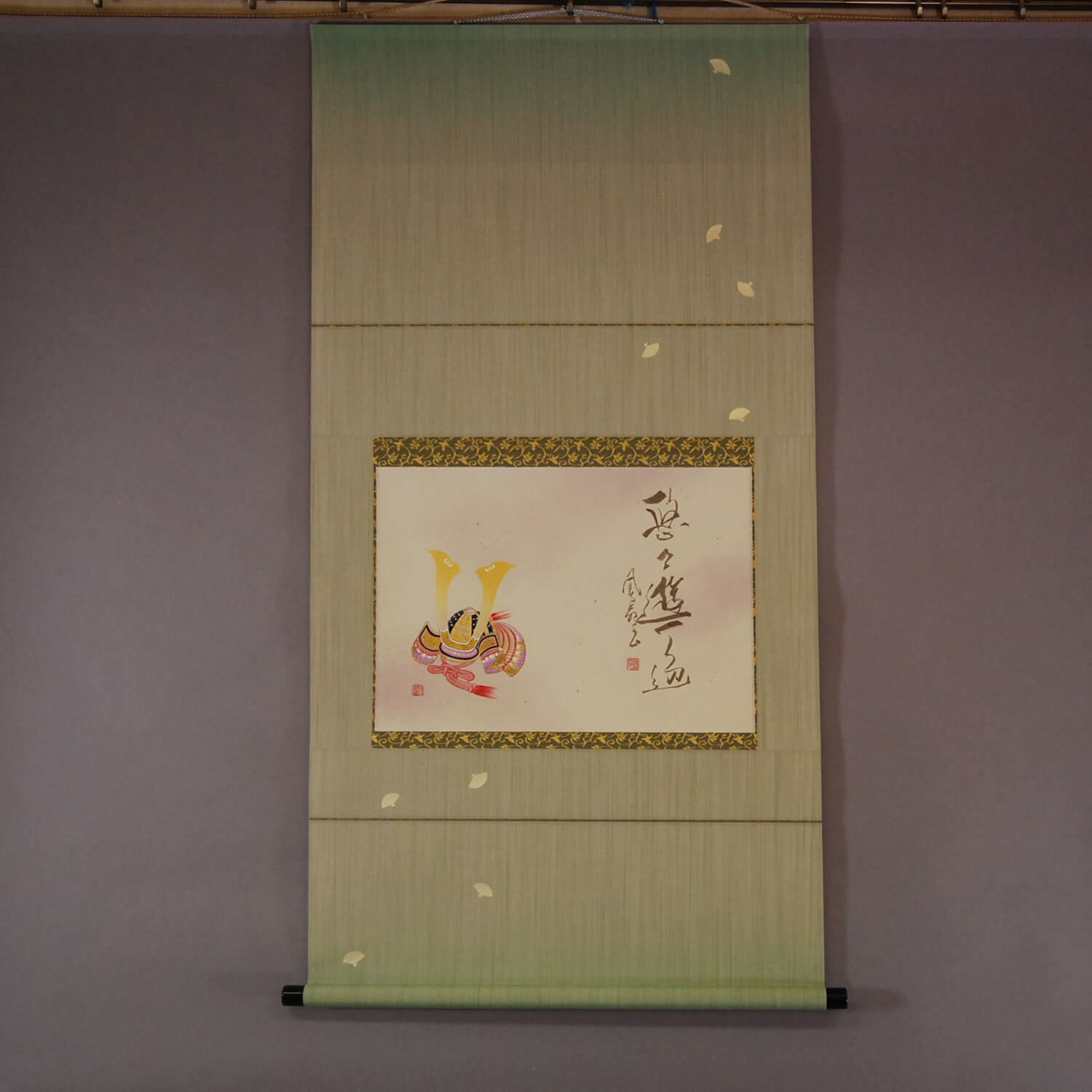 Product ID

0147

Name

Suikou Saitou & Houen Kusunoki

Profile

Suikou Saitou 1913-1987
A Japanese-style painter

Houen Kusunoki ? –
A calligrapher

Size

724mm x 1330mm

Roller End Material


Wood coated with black "urushi" (lacquer)

Material of the Work

Japanese paper

Price

JPY 90,000

Stock Condition





The original of this item has sold out. An additional order has been placed with the artist. The item currently in stock resembles the original but differ in details and color. This is because the artwork is not printed but hand-painted. Besides, the mounting fabric might be different due to the stock condition of it. Please note that they are not duplicates.

Payment: Click the Paypal Mark

Duty and Taxes




Import duty and taxes are beyond our control and may apply to your shipment. Please noted that these fees are the responsibility of the buyer.
Description

"Kabuto" is a type of helmet first used by ancient Japanese warriors, and in later periods, they became an important part of the traditional Japanese armor worn by the "samurai" class and their retainers in feudal Japan.

A helmet for interior decoration is often used in the Boy's Festival of Japan held in May. The helmet is considered a charm to protect a boy against evils. That is why a helmet is often painted as a symbol for the Feast of Flags (the Boys' Festival).

This work is a collaboration between Suikou Saitou and Houen Kusunoki. The helmet was painted by Suikou Saitou and the calligraphy was written by Houen Kusunoki. The elaborately depicted helmet is wonderful and the calligraphy was written with lively brushstrokes. The "ougi" (folding fans) are drawn with gold paint on the mouting fabric. It is very difficult to paint something on mouting fabric. This work is very splendid.