Calligraphy: Fukuju / Kakushou Kametani - Happiness and Long Life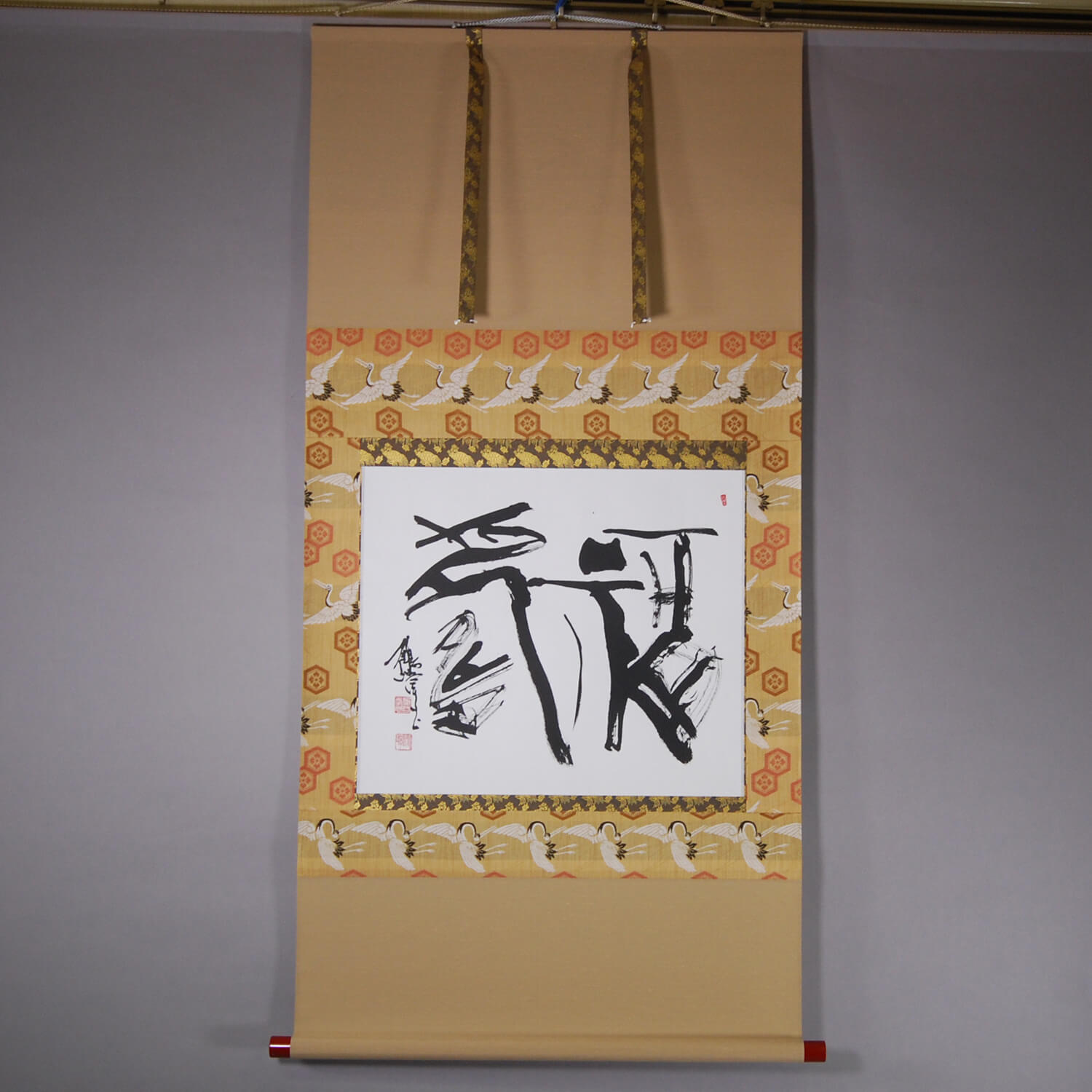 Product ID

0158

Name

Kakushou Kametani

Profile

1955 –
An artist of calligraphy

Size

725mm x 1400mm

Roller End Material


Wood coated with red "urushi" (lacquer)

Material of the Work

Japanese paper

Price

JPY 80,000

Stock Condition

The original of this item has sold out. An additional order has been placed with the artist. The item currently in stock resembles the original but differ in details and color. This is because the artwork is not printed but hand-painted. Besides, the mounting fabric might be different due to the stock condition of it. Please note that they are not duplicates.

Payment: Click the Paypal Mark

Duty and Taxes




Import duty and taxes are beyond our control and may apply to your shipment. Please noted that these fees are the responsibility of the buyer.



Description

"Shodō" or "Sho" is a creative Asian art that expresses the beauty of characters through writing. It is a kind of calligraphy. "Shodō" or "Sho" originated in China and "Kana" (the Japanese syllabary) was derived from "Kanji" (Chinese characters) in Japan, Chu nom was invented in Vietnam, and so on. In addition many unique calligraphic styles have been established.

Characters were initially created for practical use, but the method to express them aesthetically was created with the advancement in culture. Such aesthetic characters are called Sho. Shodō is learning this aesthetic expression of characters under standardized training, beautifying life with practical use, enriching spiritually as a pastime, expressing individual beauty, training character and inspiring warm feelings during the course of learning.

This is a work of calligraphy of "fukuju" (long life and happiness) by Kakushou Kametani. The lively lines are typical of him. The mounting fabrics with patterns of cranes and turtles are very refined. The mounting fabrics gives an auspicious atmosphere to this work, as it is believed that the crane and the turtle are lucky symbols. This work is unique and very interesting.