Golden Ears of Rice / Seika Tatsumoto - Inaho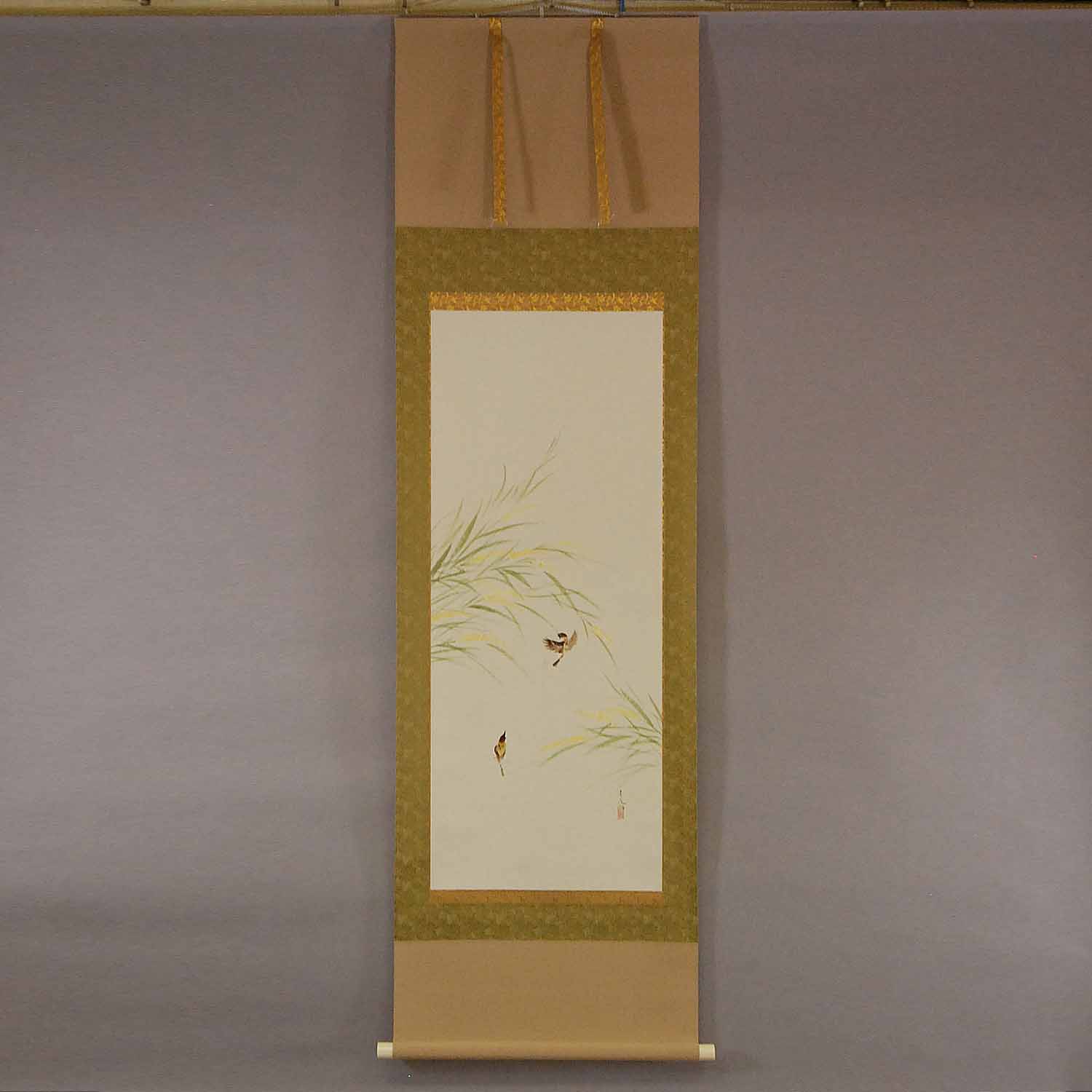 Product ID

0112

Name

Seika Tatsumoto

Profile

1935-
Born in Kyoto

Size

600mm x 1890mm

Roller End Material

Artificial ivory

Material of the Work

Japanese paper

Stock Condition

Sold out


Description

Japanese people and rice cultivation are inseparable. Many rites and festivals, such as Ta Asobi, Onda, Niiname-sai, have been passed down in all parts of Japan, showing a close relationship between Japanese people and rice cultivation. Therefore, autumn harvest is a special occasion for Japanese people.

This is a painting of Golden Ears of Rice by Seika Tatsumoto. The leaves are depicted with quick single strokes of the brush. This expression provides the lively motion to the rice plants and makes us imagine that they tremble gently in the wind. The sparrows also seem as if they are happy with a good harvest. We can enjoy this work in autumn.

Ta asobi or Onda
A performance mimicking the processes of rice production to pray for a good harvest before farm work starts.

Niiname-sai
The harvest festival solemnized by the emperor, every November.