Genial Spring Day / Katsunobu Kawahito & Kakushou Kametani - Kasuga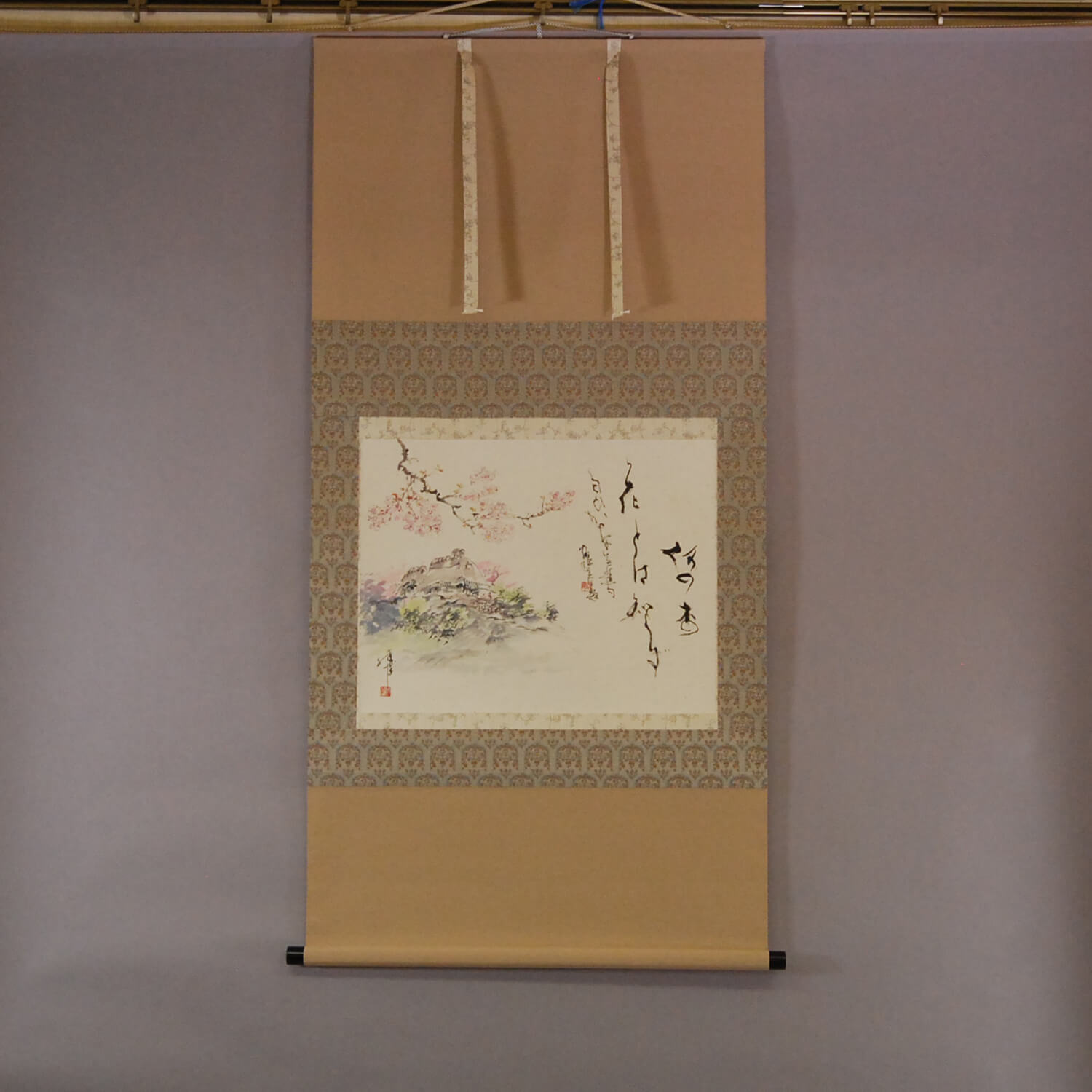 Product ID

0061

Name

Katsunobu Kawahito & Kakushou Kametani

Profile

Katsunobu Kawahito 1922- A Japanese-style painter
Kakushou Kametani 1955- An artist of calligraphy

Size

745mm x 1450mm

Roller End Material


Wood coated with black "urushi" (lacquer)

Material of the Work

Japanese paper

Price

JPY 195,000

Stock Condition

In stock

Payment: Click the Paypal Mark

Duty and Taxes




Import duty and taxes are beyond our control and may apply to your shipment. Please noted that these fees are the responsibility of the buyer.



Description

Kakushou Kametani is a calligrapher in Japan. He has studied calligraphy since he was 6 years old. He has acquired a good reputation even overseas nowadays.
Katsunobu Kawahito, a Japanese-style painter, is famous for painting with lively lines.

This work is a collaboration between Kakushou Kametani and Katsunobu Kawahito. It depicts cherry trees in full blossom near a house. We can enjoy the genial spring day portrayed in the picture.

In Japan, "gasan" refers to a poem written in a blank space, usually on the upper part of a painting. Seeing this painting ("ga") of Katsunobu Kawahito, Kakushou Kametani wrote the poem ("san") on it. (This poem itself was written by Bashou MATSUO). We can notice that it seems like they were enjoying a genial spring day together.