Spring Thaw Fills Every River; Field Horsetails / Kaien Yano - Shunsui-shitaku-ni-mitsu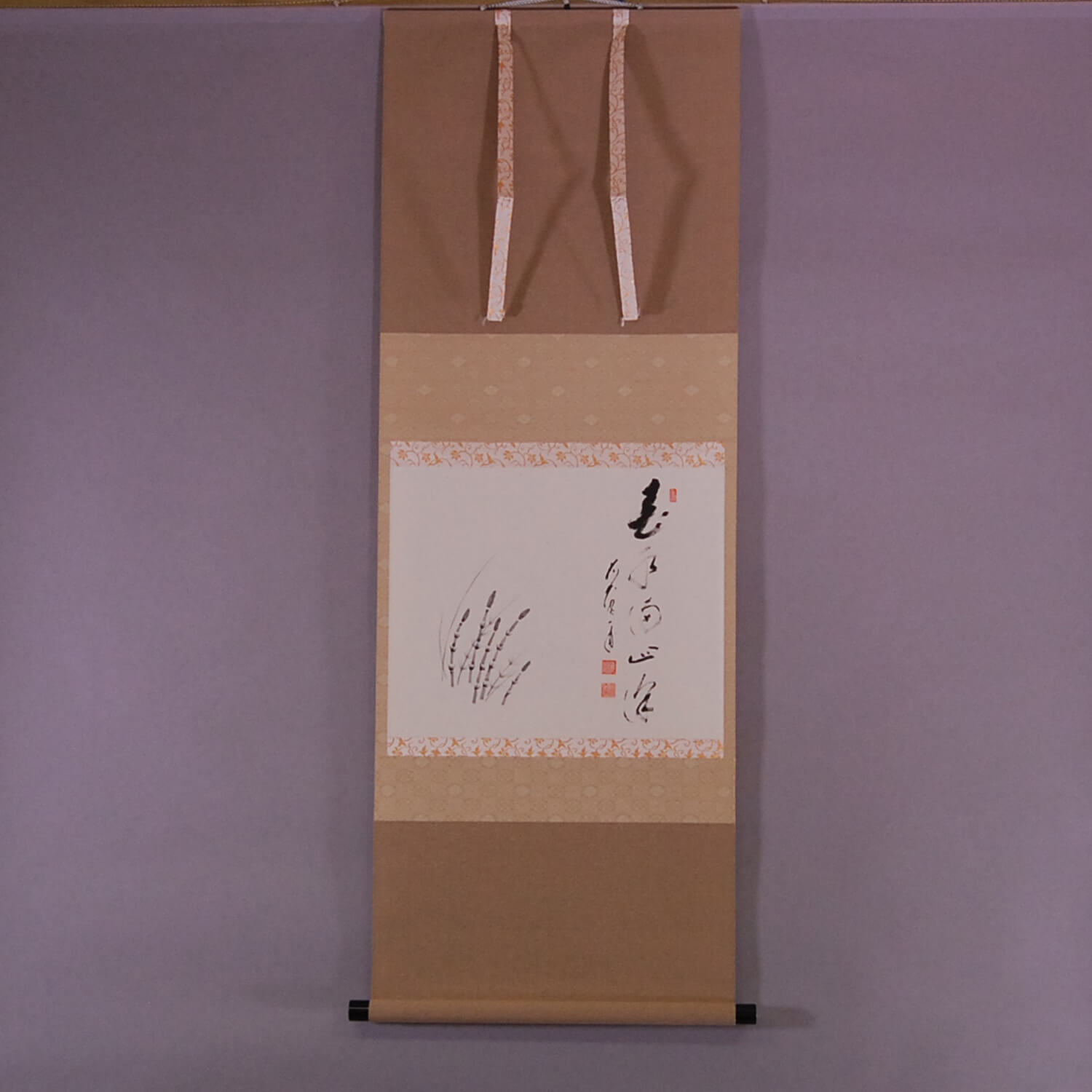 Product ID

0069

Name

Kaien Yano

Profile

1924-
The chief priest of the Zouun-ji Temple

Size

543mm x 1385mm

Roller End Material


Wood coated with black "urushi" (lacquer)

Material of the Work

Japanese paper

Stock Condition

Sold out


Description

In Japan, "gasan" refers to poetry written in a blank space, usually on the upper margin of a painting. Many gasan are Chinese poems, but Japanese "tanka" poetry, or haiku (a Japanese verse form having three unrhymed lines of five, seven, and five syllables), are also written sometimes. The practice of a Zen monk giving his portrait (or called Chinsou) with gasan to his disciple after he had completed ascetic training, was introduced together with the Zen sect after the Kamakura period. After that, the practice of adding san to a painting became common practice.
Kaien Yano is a Zen monk. He wrote Zen-Buddhist terminology in the blank space of this work. This terminology is used for expressing spring, and it's meaning is as follows:

Every river is full of spring thaw. Water is the lifeblood of everything. In other words, even a tea ceremony was born from a cup of water. Many living things are born in spring, it is a pleasant season.

The painted horsetails make us feel the spring, too.