A Pair of Cranes / Eiin Yasuda & Katsunobu Kawahito - Soukaku -Zuiki Douni Mitsu-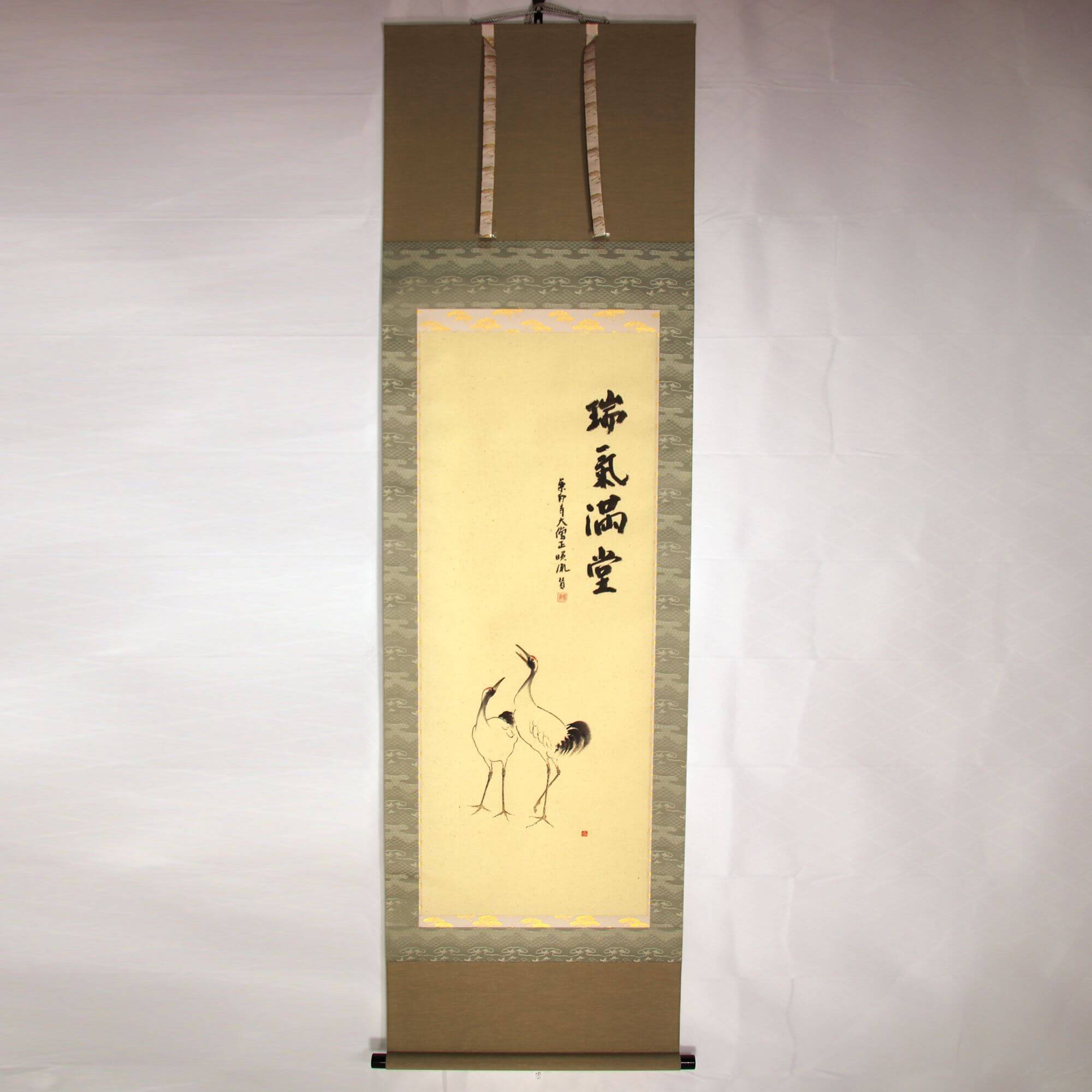 Product ID

0193

Name

Eiin Yasuda & Katsunobu Kawahito

Profile

Eiin Yasuda

1938-
Born in Gifu pref.
The former chief abbot of the Yakusi-ji temple
The former chief abbot of Hosso sect

---

Katsunobu Kawahito

1922-2019
A member of the Nitten Exhibition
> More Info

Size

600mm x 1890mm

Roller End Material

Wood coated with black "urushi" (lacquer)

Material of the Work

Japanese paper

Price

JPY 300,000

Stock Condition

In stock

Payment: Click the Paypal Mark

Duty and Taxes




Import duty and taxes are beyond our control and may apply to your shipment. Please noted that these fees are the responsibility of the buyer.



Description

Eiin Yasuda, a former chief priest and now doyen of Yakushiji temple in Nara, established "Yakushiji 21st century Mahoroba academy" in 2004 in the hope of conveying the importance of an old Japanese virtue that is to foster spiritual affluence rather than material affluence. He traveled around to give talks about his academy. Katsunobu Kawahito, a Japanese-style painter, was deeply impressed with Eiin's dedication to Mahoroba academy and wanted to take part in it through his painting. This is how this collaboration realized.

Calligraphy is by Eiin Yasuda. "瑞気満堂 Zuiki-dou-ni-mitsu" is a lucky word that means an auspicious atmosphere fills the room/house. Simple and rustic writing indicates Eiin's personality. There are no airs and graces about him. That is why people love him.

The painting was done by Katsunobu Kawahito. What is great about Katsunobu is that he captures the essence of subject with less brush strokes. In this artwork, he expressed cranes' feathers by not depicting them. Instead, he made use of Japanese rice paper. He succeeded in making us imagine and enjoy the feathers. This is one of Katsunobu's techniques to make us feel Yuugen.

At first sight, you may feel there are too many unpainted spaces. However, calligraphy by Eiin adds solemn and sacred atmosphere to the painting and the painting feels graceful.