Ebis-ten God and Daikoku-ten God / Shisairin Bakotsu - Koushin-zu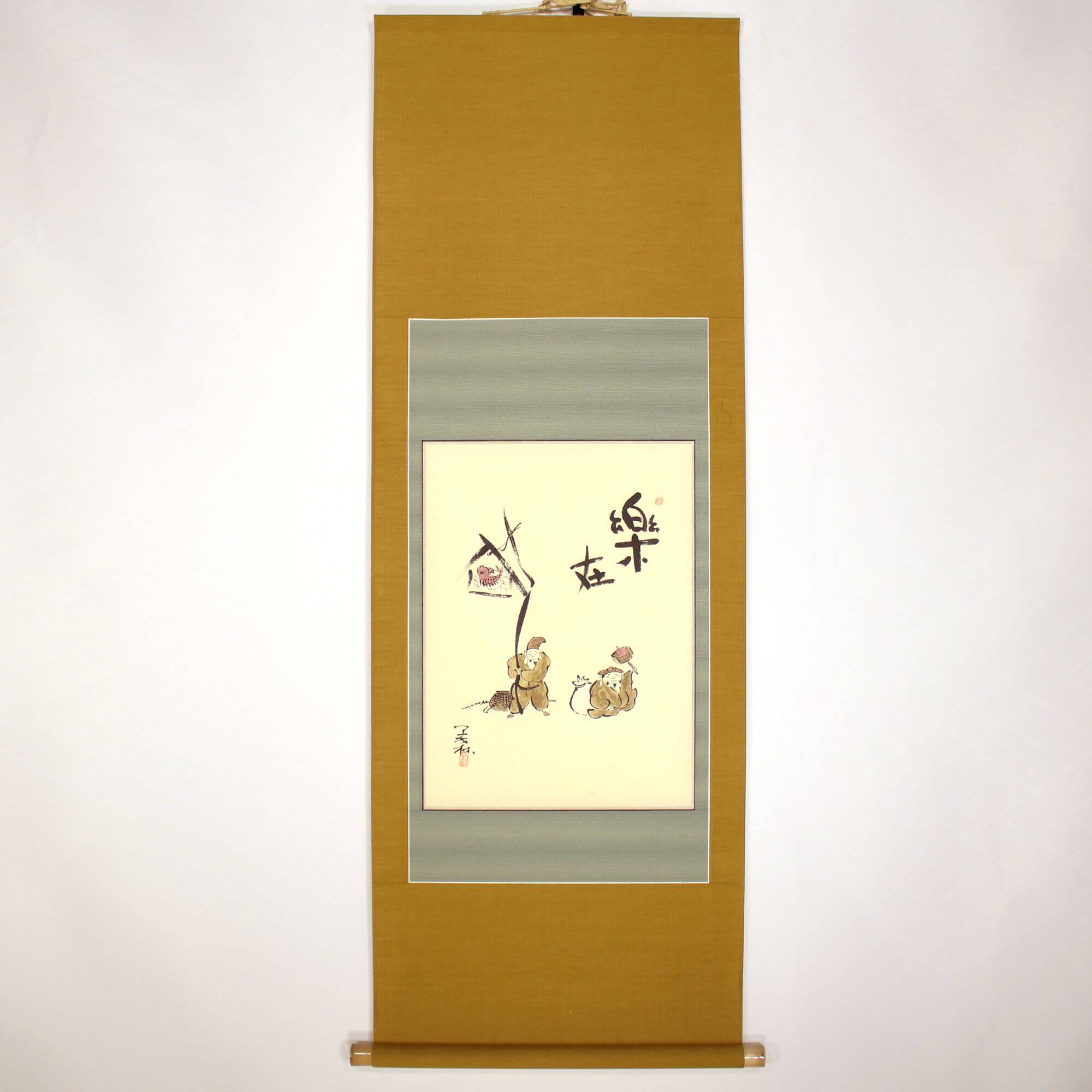 Product ID

0212

Name

Shisairin Bakotsu

Profile

Japanese-style painter. Member of the Nihon Sencha Kogyo Kyokai (Japan Sencha Arts and Crafts Association). Also a dyer and a potter.

1940: Born in Kyoto.
2007: Received the Minister of Education Award at the 29th Zenkoku Suibokuga Shusakuten exhibition.

Size

525mm x 1330mm

Roller End Material

Ceramic

Material of the Work

Paper

Price

JPY 80,000

Stock Condition

In stock

Payment: Click the Paypal Mark

Duty and Taxes




Import duty and taxes are beyond our control and may apply to your shipment. Please noted that these fees are the responsibility of the buyer.



Description

Shisairin Bakotsu is a Japanese‐style painter who portrays ink wash painting with a witty and polished touch. Majority of his works depict monks and the Seven Deities of Good Fortune. Having the unique ambiance with full of humor, his works have been greatly admired.

This piece of work depicts Ebisu-ten and Daikoku-ten, the members of the Seven Deities of Good Fortune. The Gods who both bring people every happiness have been worshiped since ancient times in Japan and a somewhat warm atmosphere the Gods of happiness create is brilliantly portrayed by the brush strokes of Shisairin. The calligraphy "Rakuari" – means "Enjoyment is present" seen at the upper right corner is adding an extra tastefulness to the work. It is a painting that gives the viewer peace of mind while attracting their eyes everlastingly.