Early Spring / Yamada Hankyū - Sōshun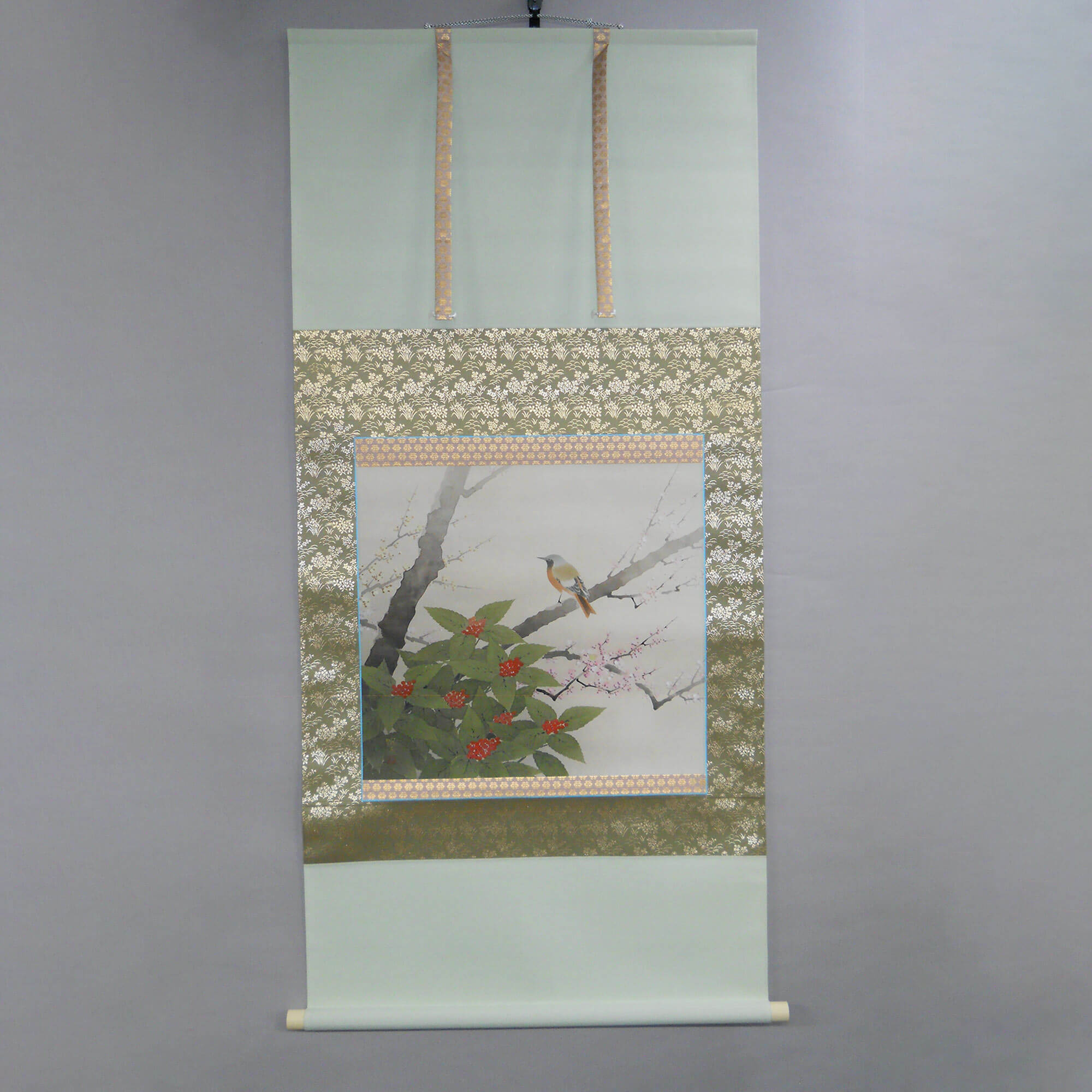 Product ID

0223

Name

Yamada Hankyū

Profile

In 1908, born in Tōkyō pref. Pupil of Araki Jippo. Member of the Dokugakai group. Specialty: kachō-ga (flowers & birds paintings). The year of his death is unknown.

Size

705mm x 1390mm

Roller End Material

Artificial ivory

Material of the Work

Silk

Price

JPY 100,000

Stock Condition

In stock

Payment: Click the Paypal Mark

Duty and Taxes




Import duty and taxes are beyond our control and may apply to your shipment. Please noted that these fees are the responsibility of the buyer.



Description

The Dokuga-kai was an art school founded in September 1905 by Araki Kanpo, a master painter of kachō-ga (painting of flowers and birds), based on his private school Dokuga-dō-juku. Composed mainly with his pupils, it held its 1st exhibition in 1907. Since then, the school has held large-scale exhibitions every year. During the period when the Teiten exhibition was being held, the school had 150 members, including his son Araki Jippo and Jippo's in-school rival Ikegami Shūho to become a major force on the Tōkyō art scene. The members sought to create a new generation of kachō-ga that combined moderate realism with decorative qualities. In 1944, however, the leaders of the Dokuga-kai, Araki Jippo and Ikegami Shūho, died one after the other, which led the school to spontaneously disappear, making the 36th exhibition in 1943 the last one.

Yamada Hankyū studied the art under Araki Jippo at the Dokuga-kai. Excelled at vivacious kachō-ga, he left behind many works of art. In this work, red berries named senryō in Chinese are placed in the lower-left corner of the painting to allow branches of the plum tree to be depicted as if flying out from behind the berries. With the depiction of Daurian redstart on a branch while making it face in the opposite direction to the branches, the entire composition of the painting has been stricken with a considered balance. It is an exquisite arrangement, showing the brilliance of Hankyū's composition. Exquisitely painting the branches of the plum tree with exquisite shading of sumi (black ink) enables us to feel the warm sunlight of early spring via this painting, which is a wonderful expression. This work shows that Hankyū had been working hard to polish his painting skills even following the closure of the Dokuga-kai.