Calligraphy: Yume / Kakushou Kametani - Dream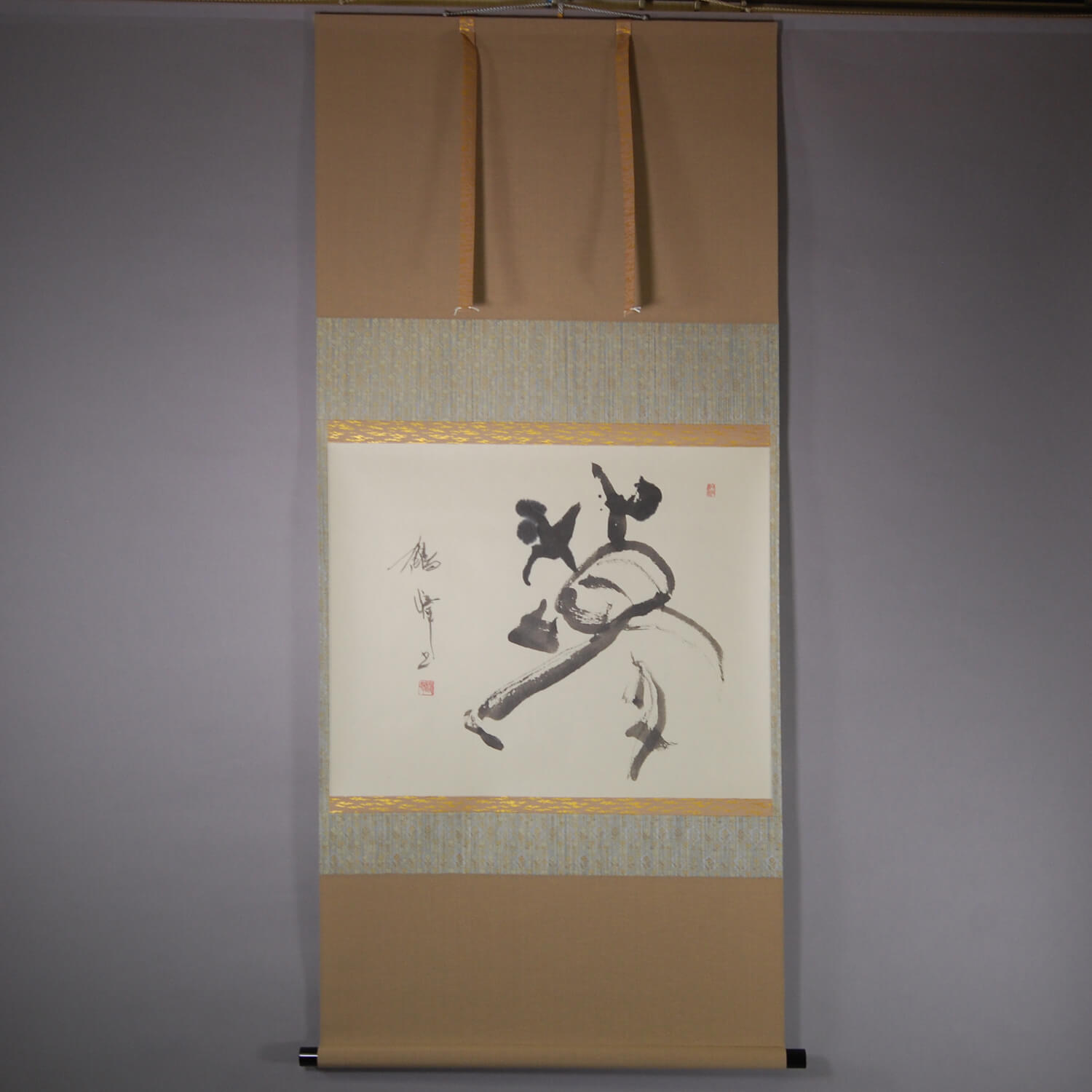 Product ID

0157

Name

Kakushou Kametani

Profile

1955 –
An artist of calligraphy

Size

725mm x 1540mm

Roller End Material


Wood coated with black "urushi" (lacquer)

Material of the Work

Japanese paper

Price

JPY 80,000

Stock Condition

In stock

Payment: Click the Paypal Mark

Duty and Taxes




Import duty and taxes are beyond our control and may apply to your shipment. Please noted that these fees are the responsibility of the buyer.



Description

Kakushou Kametani is a calligrapher in Japan. He has studied painting and music since his childhood. Moreover he was interested in calligraphy from when he was 6 years old. He has studied traditional calligraphy since he was 11 years old. At the age of 16, he submitted his work for the first time to the Nihon Shogeiin (Japan Calligraphic Art Society) Exhibition and received his first prize. When he was 28 years old, he became an associate judge; he won the grand prize at 32 years old and was appointed as the head judge. He became a member of the board of trustees of THE YOMIURI SHOHOU-KAI at 34 years old, then became the official secretary at 45 years old. Since then, he has stopped submitting his work to public exhibitions and has started to research the science and beauty of calligraphy. Based on his aesthetics, he has been promoting exhibitions in Japan.

This piece of calligraphy is written by Kakushou Kametani. The pronunciation of this kanji (Chinese character) is "yume." Yume means "a dream." The form of this kanji is very free and graceful. This form implies that anyone can dream freely.