Dogwoods / Keiji Yamazaki - Hanamizuki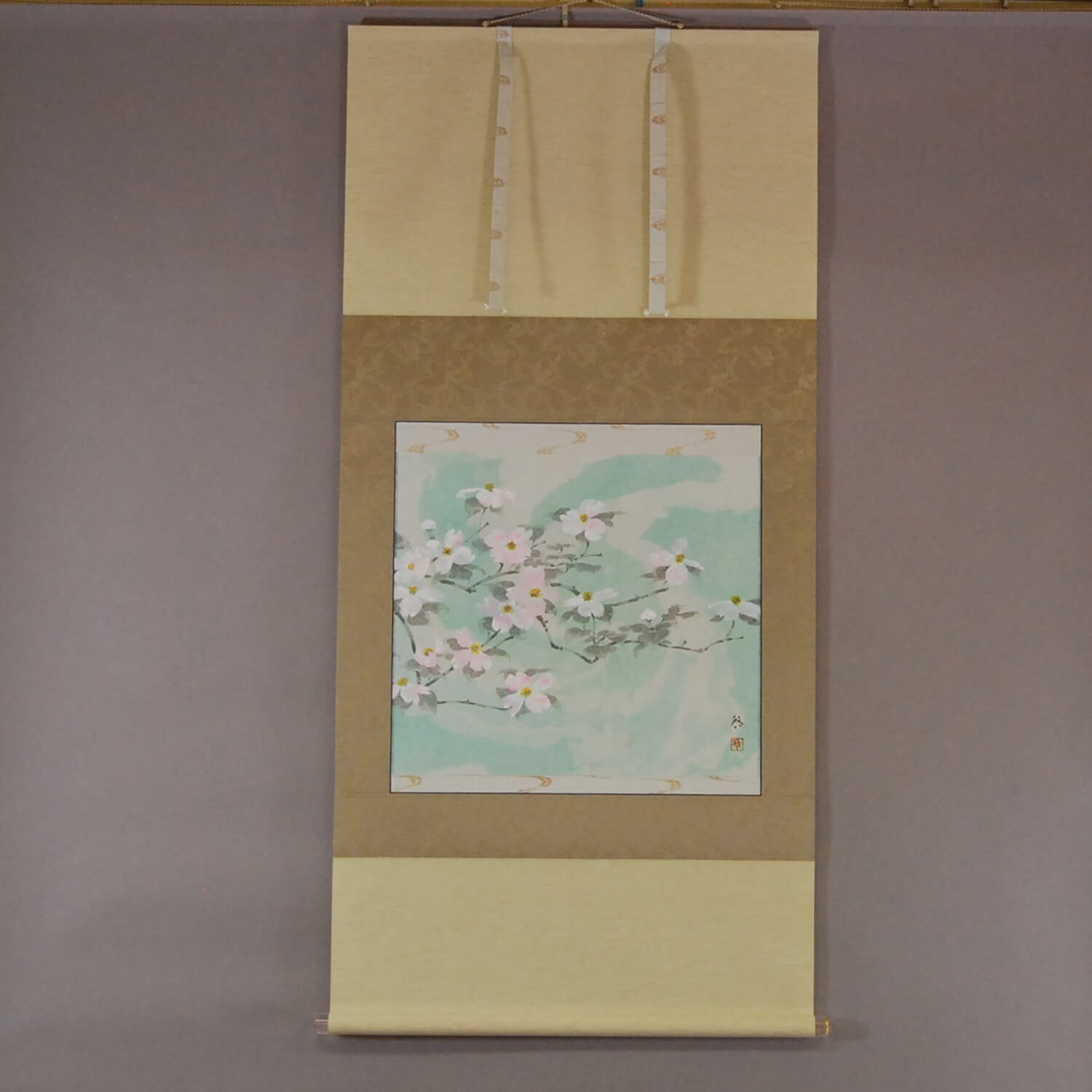 Product ID

0075

Name

Keiji Yamazaki

Profile

1937-2018
An auditor of the Nitten Exhibition

Size

715mm x 1450mm

Roller End Material


Crystalline acrylic resin

Material of the Work

Japanese paper

Stock Condition

Sold out


Description

"Sumi-nagashi" (paper marbling) is a technique to disperse floating "sumi" (ink) by dropping resin on the water's surface and print it on paper. A similar effect may be obtained with water colors.

Keiji Yamazaki expresses his unique world in painting with this technique. A light blue marble pattern is used in the background of this work. The fresh atmosphere of the season, when dogwoods bloom, is expressed very well with this technique. The white and pink bracts, which are painted with "tarashikomi" technique, are very beautiful. This work almost makes us smell the fresh seasonal fragrance.

tarashikomi
A high level technique of Japanese-style painting for attaining natural blur by making use of the difference in the specific gravity of pigments.