Dishcloth Gourd / Katsunobu Kawahito - Hechima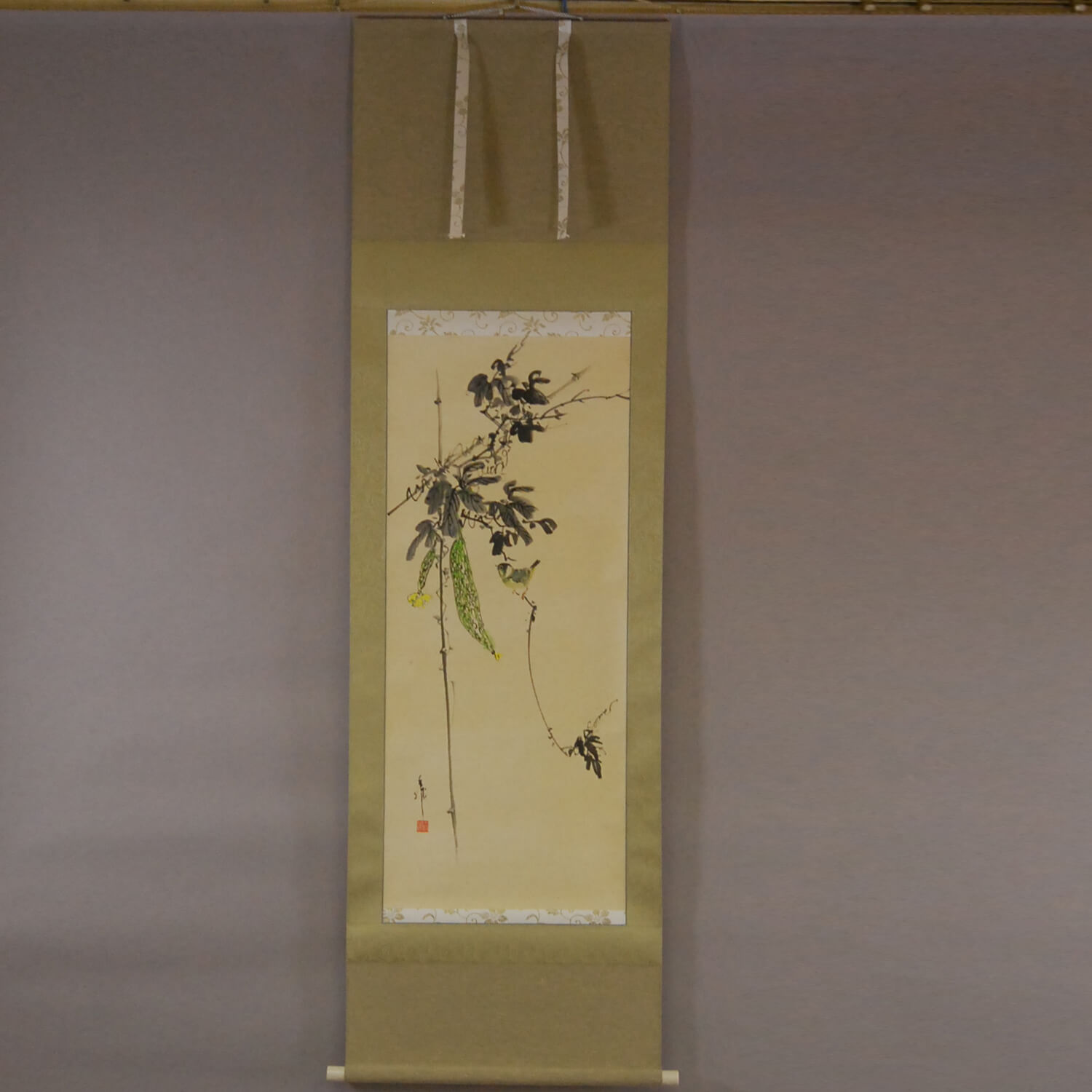 Product ID

0086

Name

Katsunobu Kawahito

Profile

1922-219
A member of the Nitten Exhibition

Size

605mm x 1850mm

Roller End Material

Ceramic

Material of the Work

Japanese paper

Price

JPY 210,000

Stock Condition

In stock

Payment: Click the Paypal Mark

Duty and Taxes




Import duty and taxes are beyond our control and may apply to your shipment. Please noted that these fees are the responsibility of the buyer.



Description

A dishcloth gourd is a climbing plant. The vitality of the vine is very strong and the plant fast-growing. Therefore, it is considered a symbol of longevity and connection. Its fruit somewhat resembles a cucumber. The young fruit is eaten as a vegetable. Unlike the young fruit, the fully ripened fruit is rather fibrous and is used to make bath sponges.

This is a painting of dishcloth gourds by Katsunobu Kawahito. A painting of a dishcloth gourd is very rare, adding even more uniqueness his diverse painting style. The depictions of fresh, green fruits and vines make us feel the strong vitality of the plant. The slender branches give a distinct sprightliness to his work. Katsunobu Kawahito is often very taken by familiar objects, and his high sensitivity towards commonplace nature re-embellishes nature for his viewers.