Maples and Ayu Sweetfish / Daidou Nishigaki - Kaede ni Ayu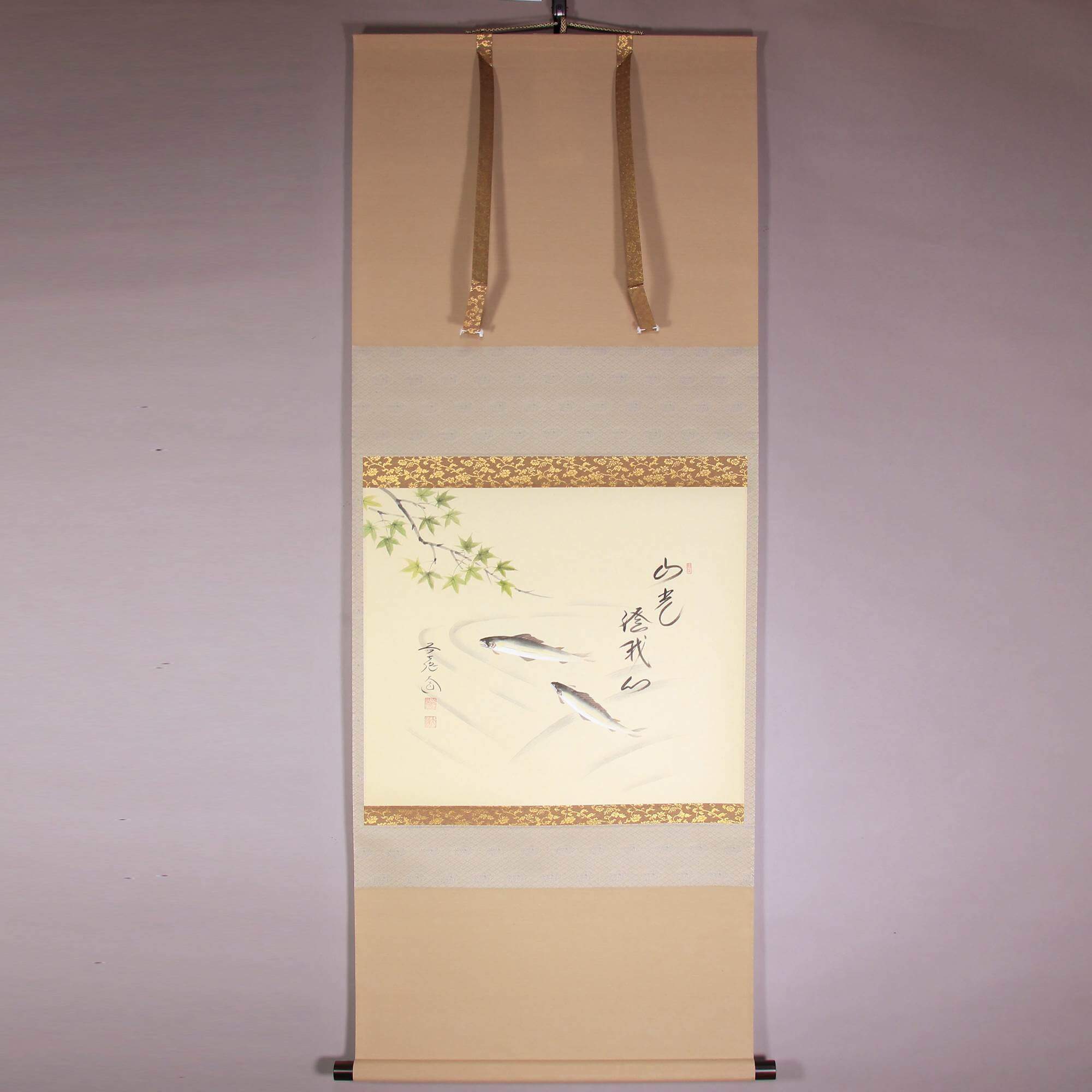 Product ID

0190

Name

Daidou Nishigaki

Profile

1942: Born in Hyōgo prefecture.
1949: Ordained by Nishigaki Sōkō.
1949: Joined training at the meditation hall of Daitoku-ji and Shōkoku-ji temples.
1978: Became an abbot of the Gokurakuzenji temple.

Size

600mm x 1450mm

Roller End Material

Red sandalwood

Material of the Work

Japanese paper

Price

JPY 60,000

Stock Condition

In stock

Payment: Click the Paypal Mark

Duty and Taxes




Import duty and taxes are beyond our control and may apply to your shipment. Please noted that these fees are the responsibility of the buyer.



Description

Tajima region, located in the northern part of Hyogo prefecture is famous for its beautiful natural scenery. There is the Gokuraku-zenji temple, where Daidou Nishigaki served as chief priest, in Kinosaki-chou town, Tajima region. The town is well known as a hot spring resort. Recently it has become very popular among many foreign visitors to Japan because they can enjoy its old streets and atmosphere besides natural scenery.

In this artwork, the calligraphic work of "Sankou Wagakokoro-wo Sumasimu" by Daidou Nishigaki means that mountain scenery makes our mind clear and pure. We can see Daidou Nishigaki's love for the nature in this area through this work. The depiction of swimming ayu sweetfish makes us feel the workings of nature in Tajima region.