Cranes on the Trunk of a Pine Tree / Shuujou Inoue - Shoujouzuru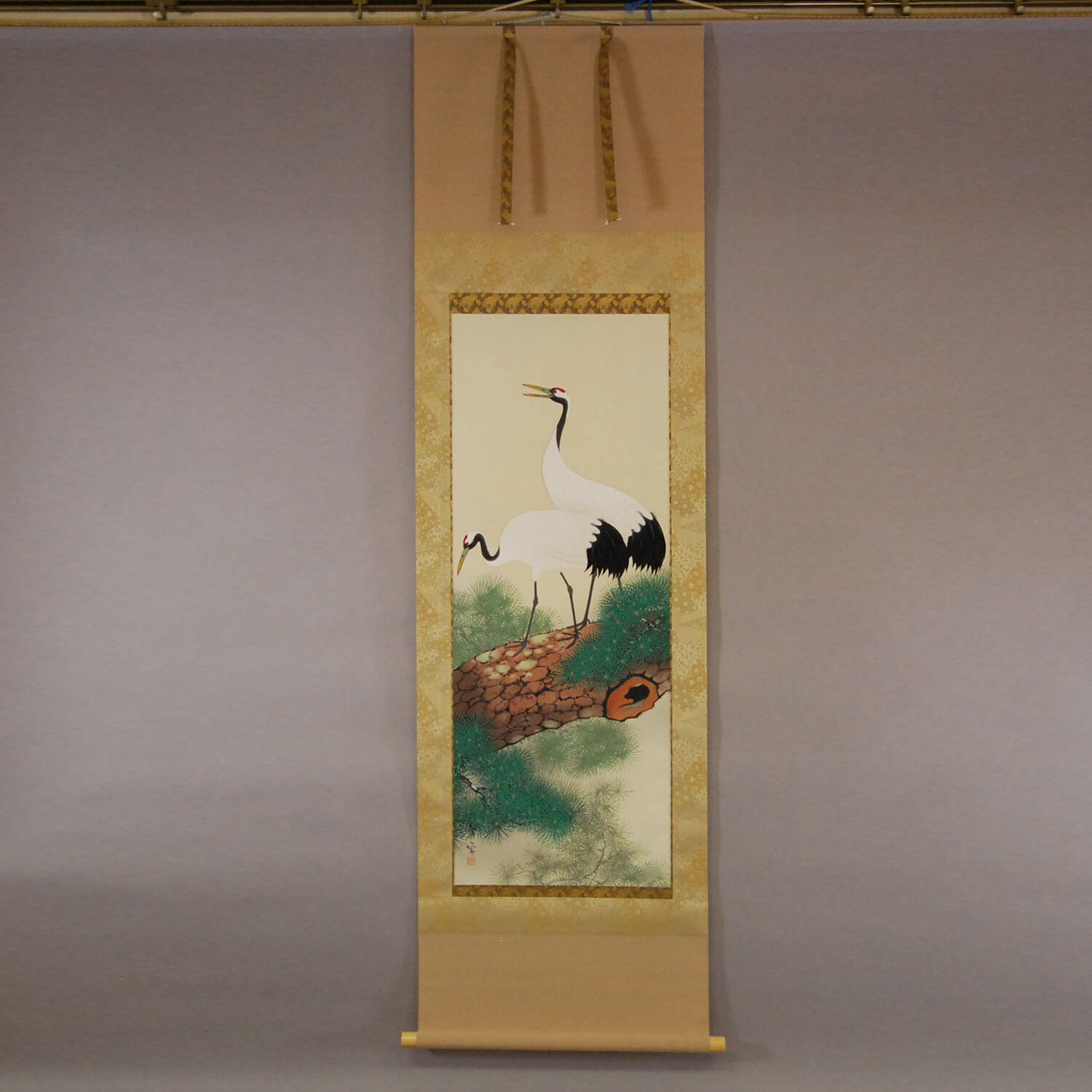 Product ID

0124

Name

Shuujou Inoue

Profile

1941-
A member of Nihon Bijutsuin
(The Japan Academy of Fine Art)

Size

604 mm x 1940 mm

Roller End Material

Boxwood

Material of the Work

Japanese paper

Stock Condition

Sold out


Description

The crane and the turtle were considered vehicles of immortals in China, so they are symbols of longevity. This thought was introduced in Japan, and the Japanese people love the crane and the turtle as symbols of longevity as well.

In Japan, it is believed that a pine tree with needles, that are always green, is a lucky symbol. It is also thought that, just as pine trees do not lose their green color, so too should human relationships not deteriorate.

This is a work of a pair of cranes on the trunk of a pine tree. Shuujou Inoue, a Japanese-style painter, is well known for "kachō-ga" (painting of flowers and birds). In this painting, the strongly painted pine tree trunk is very impressive. Along with the vivid green pine needles, it gives vitality to this work. The cranes, as the symbol of longevity, go well together with the pine tree, so this is a very auspicious painting.