Crane in Pines / Yamanouchi Shin-ichi - Matsu ni Tsuru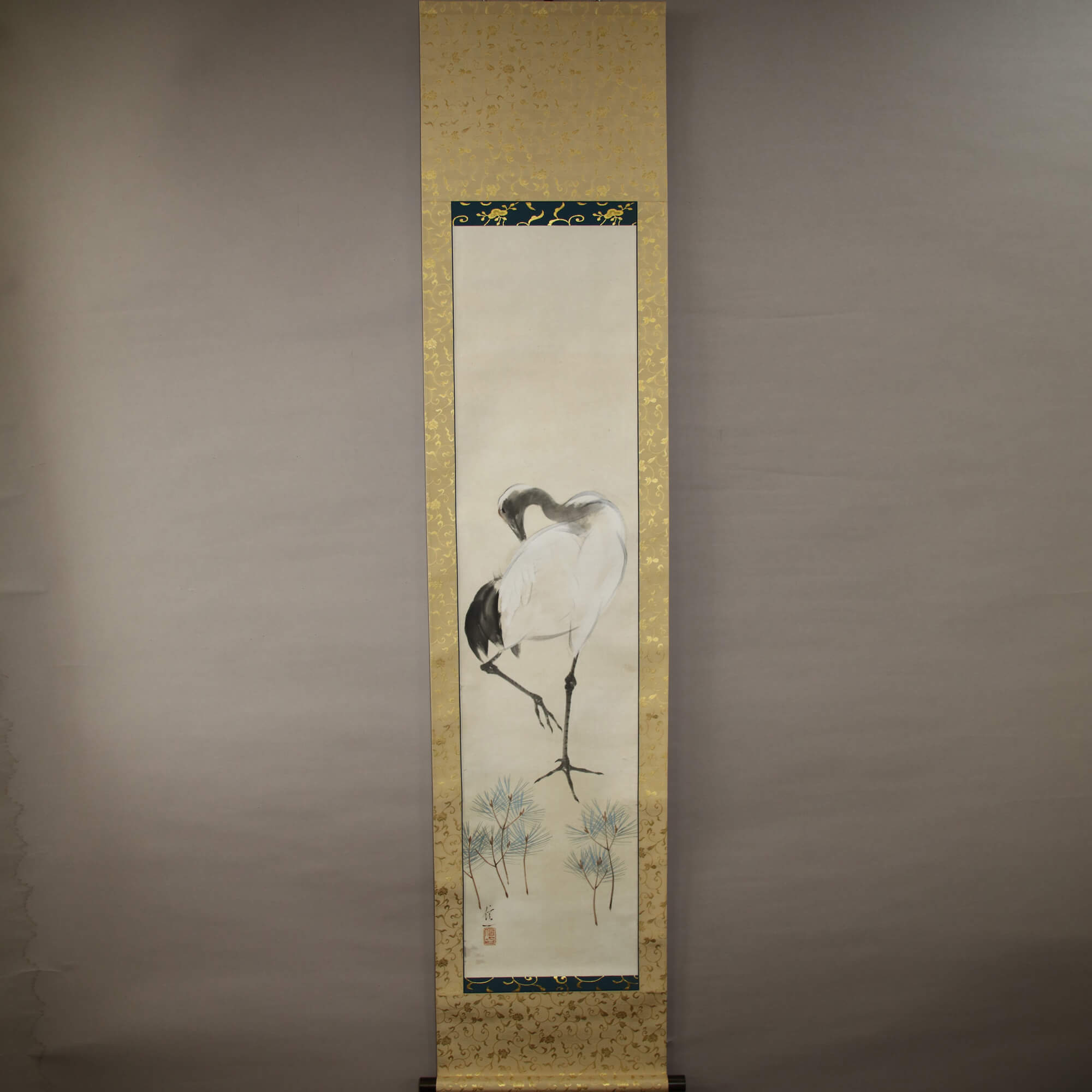 Product ID

0234

Name

Yamanouchi Shin-ichi

Profile

Yamanouchi Shin-ichi (山内信一, 1890-?) was a Japanese painter in the Shōwa period. Born in Kyoto. Studied painting under Nishiyama Suishō. Member of the Teiten. A frequent prize winner at the Bunten, the Teiten, and the Nitten exhibition.

Size

450mm x 1800mm

Roller End Material


Redsandalwood

Material of the Work

Japanese paper

Price

JPY 80,000

Stock Condition

In stock

Payment: Click the Paypal Mark

Duty and Taxes




Import duty and taxes are beyond our control and may apply to your shipment. Please noted that these fees are the responsibility of the buyer.



Description

Yamanouchi Shin-ichi was a leading painter of the Shōwa period. Living in Kyōto, he studied the art under Nishiyama Suishō to graduate from the Kyōto Municipal School of Fine Arts and Crafts. Yamanouchi Shin-ichi's works were selected for the Bunten, Tēten, and Nitten exhibitions one after another, with his faithful reproduction of his master, Nishiyama Suishō's painting style. He also served as a judge of the Tēten exhibition to be one of competent painters.

In this work, a crane is depicted as being groomed with its lovely expression, sounding quite amusing. Yamanouchi Shin-ichi beautifully expressed the poetic sentimentality that the Shijō School has placed so much emphasis on, amazingly letting the audience become attached to the crane. The use of the minimum number of brushstrokes to accurately depict the subject matter is perhaps a traditional technique of the artists, his master Nishiyama Suishō and Suishō's master Takeuchi Sēihō. The vigorously drawn lines give the audience a sense of the dynamic nature of the crane.