Convolvuluses / Katsunobu Kawahito - Hirugao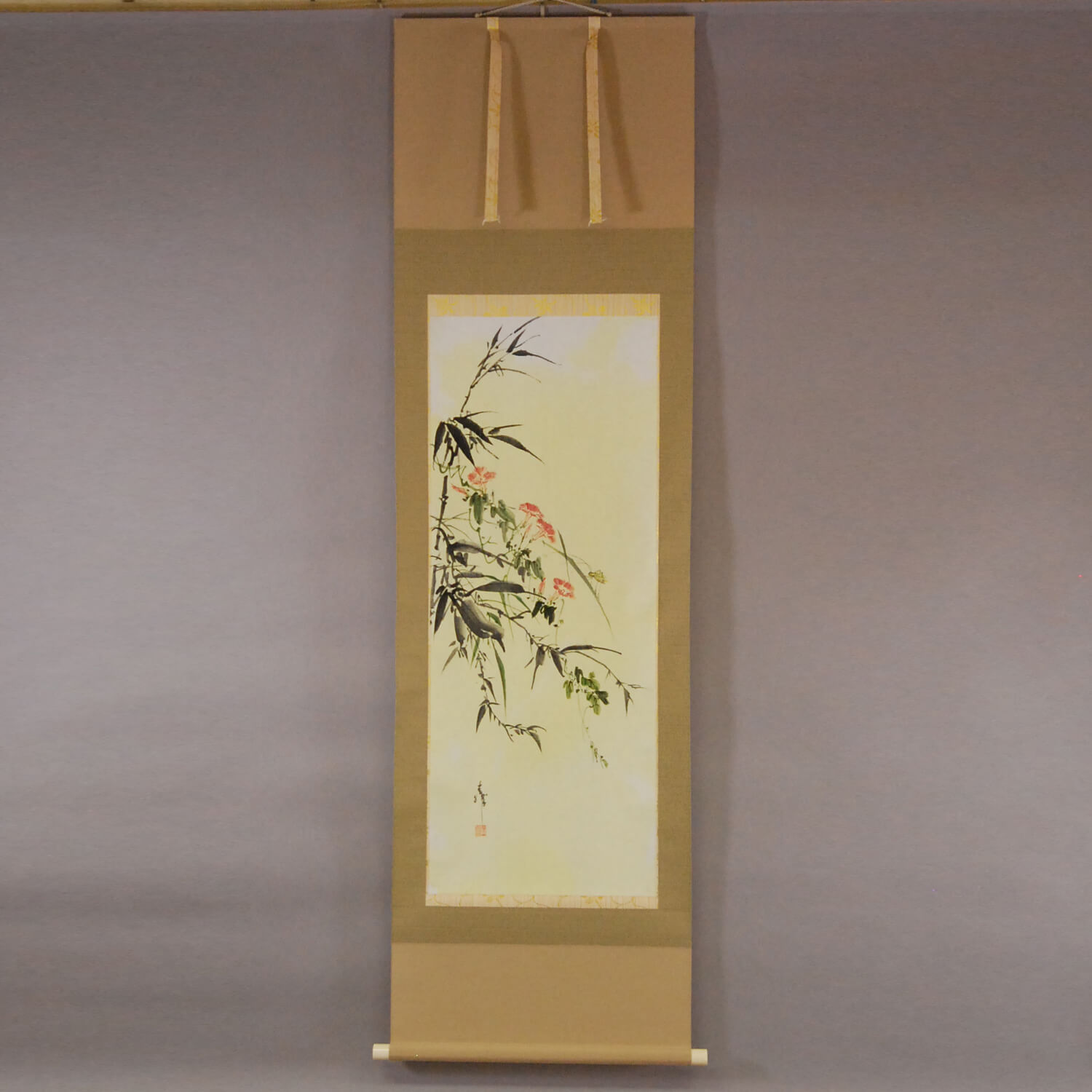 Product ID

0085

Name

Katsunobu Kawahito

Profile

1922-2019
A member of the Nitten Exhibition

Size

605mm x 1925mm

Roller End Material

Artificial ivory

Material of the Work

Japanese paper

Price

JPY 210,000

Stock Condition

In stock

Payment: Click the Paypal Mark

Duty and Taxes




Import duty and taxes are beyond our control and may apply to your shipment. Please noted that these fees are the responsibility of the buyer.



Description

Although many summer works are painted with cool colors that give us the feeling of coldness, the characteristic of this work is the yellow background color, which is transferred with a paper marbling technique. The slight yellow color doesn't give us the impression of the strong and uncomfortable sunlight of summer, but the impression of the sunlight which cultivates all lives. The convolvuluses, which grow vigorously thanks to the sun, are depicted with Katsunobu Kawahito's brushwork full of a sense of speed. The depiction of the grasshopper makes us imagine its next motion. This is an impressive work filled with a lot of lively motion.

sumi-nagashi (paper marbling)
A technique to disperse floating sumi by dropping resin on the water's surface and print it on paper. A similar effect may be obtained with water colors.