Colored Landscape Painting / Shin Takahashi - Saishiki Sansui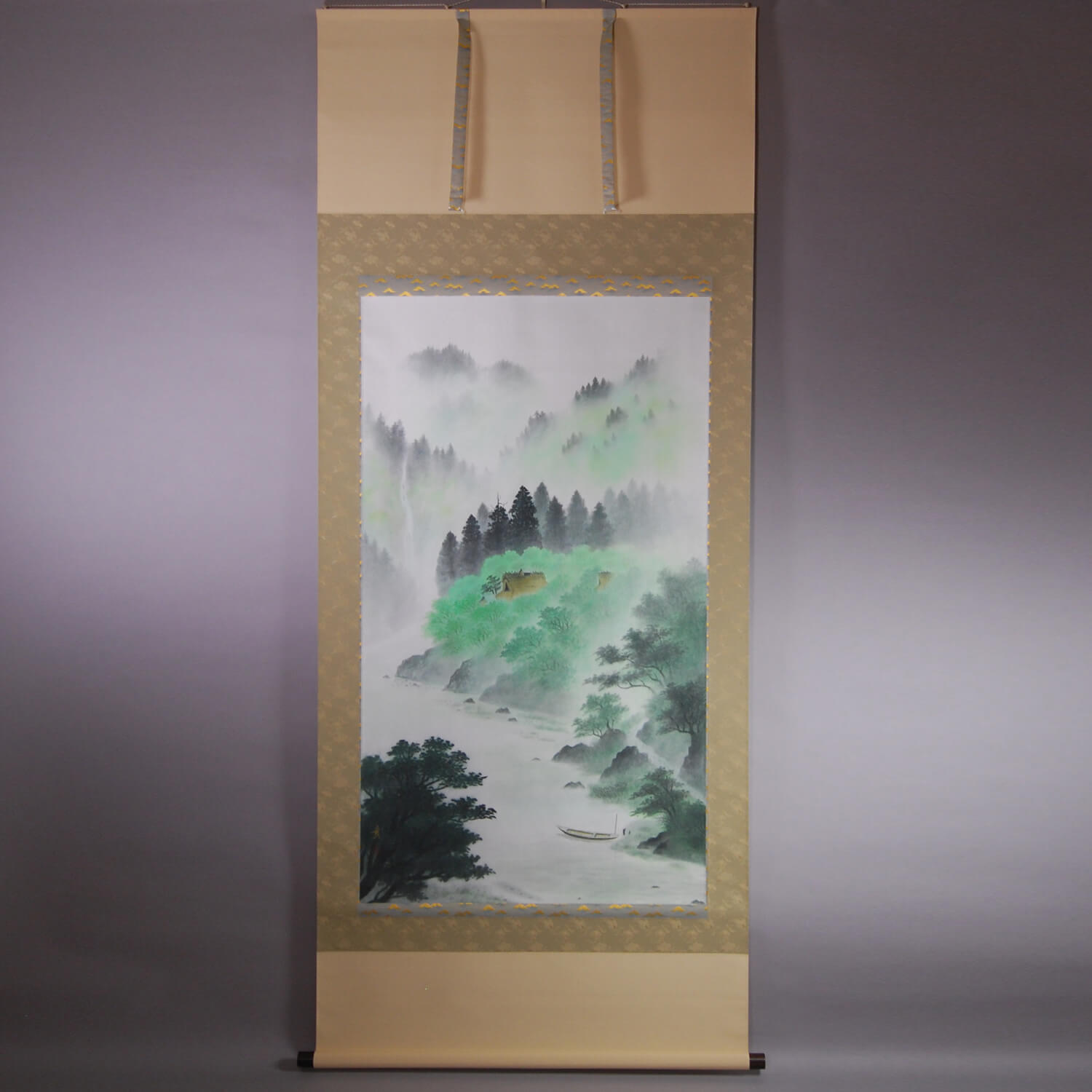 Product ID

0023

Name

Shin Takahashi

Profile

1940-
A member of Nihon Bijutsuin
(The Japan Academy of Fine Arts)

Size

880mm x 2010mm

Roller End Material

Red sandalwood

Material of the Work

Japanese paper

Price

JPY 240,000

Stock Condition

In stock

Payment: Click the Paypal Mark

Duty and Taxes




Import duty and taxes are beyond our control and may apply to your shipment. Please noted that these fees are the responsibility of the buyer.
Description

Shinto is an ethnical religious framework in Japan and a polytheistic religion that is unique to Japan. Shinto originates in particular cultural traditions that have been believed since ancient times in Japan. Shinto is based on traditional ethnic and natural beliefs that have generated and grown naturally among ethnic groups living in Japan and has been gradually growing in conjunction with central and local systems of politics carried out by groups of local ruling families. According to Shinto's idea, the "Kami" (gods) exist in "Shinrabanshou" (all things in nature, the whole creation). Religious services are considered important, with "Amatsu-kami" (god of heaven), "Kunitsu-kami" (gods of the land), and "Sorei" (ancestral spirit, collective of ancestral spirits that have lost their individualities, ancestors deified as kami, spirit of a kami) enshrined. We can say that Japanese people have lived together with nature since ancient days.

In this work, there are signs of human habitation in nature such as the bridge and the house. This is the interesting work which lets you feel the human working in nature. Green color gives us the impression different from his monochrome ink painting.