Chrysanthemum Sake / Tekiho Imoto - Haiga: Kiku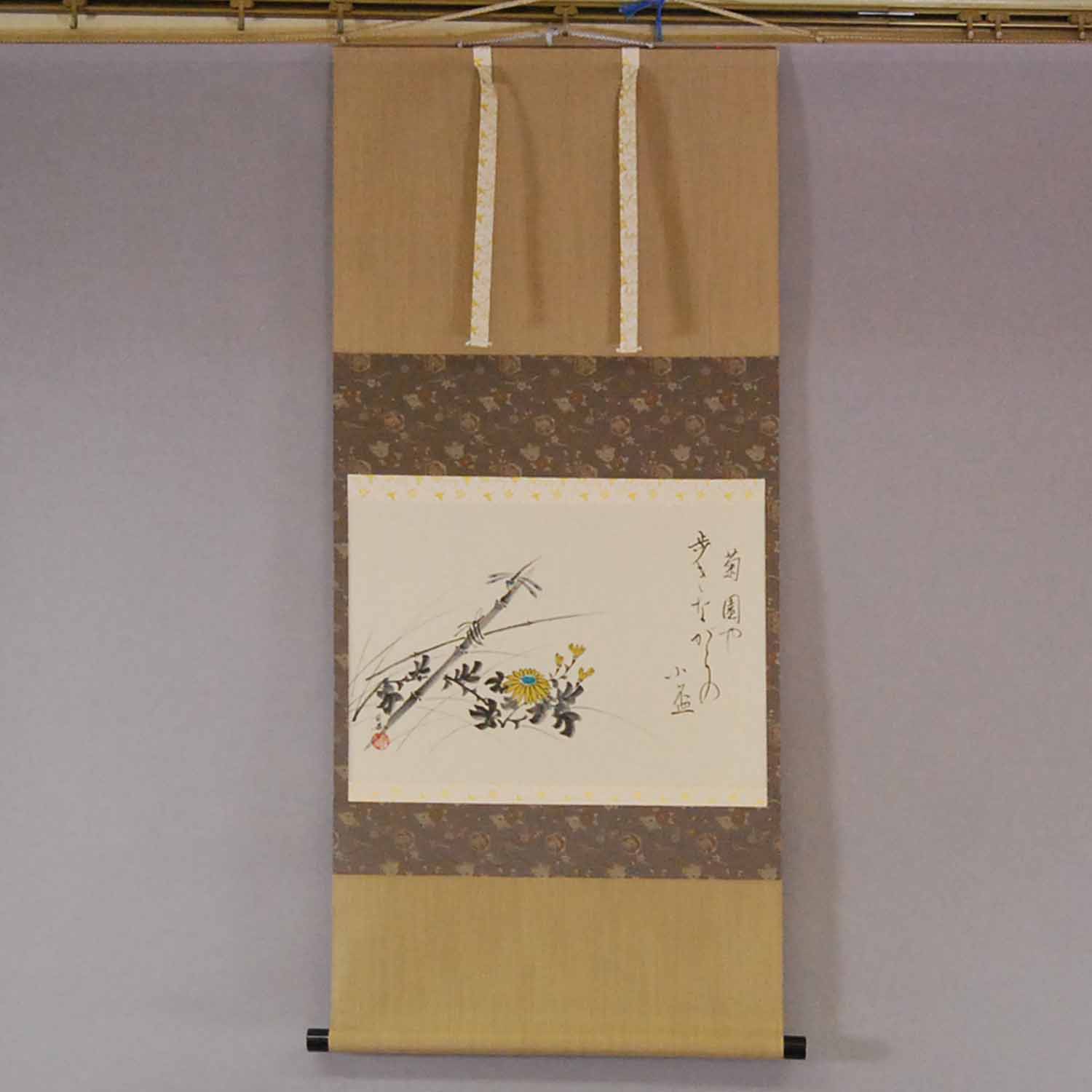 Product ID

0103

Name

Tekiho Imoto

Profile

1909-
A Japanese-style painter
A disciple of Inshou Doumoto

Size

601mm x 1210mm

Roller End Material


Wood coated with black "urushi" (lacquer)

Material of the Work

Japanese paper

Price

JPY 70,000

Stock Condition

In stock

Payment: Click the Paypal Mark




Duty and Taxes




Import duty and taxes are beyond our control and may apply to your shipment. Please noted that these fees are the responsibility of the buyer.



Description

The term "kikuzake" refers to sake in which chrysanthemum blooms are steeped; this is served on the Chrysanthemum Festival (September 9 according to the old calendar), called "Chouyou no sekku" or "Kiku no sekku" in Japanese. In the hope of eliminating evils and achieving longevity, people celebrated the Chouyo Festival by pouring sake for each other with corollas of chrysanthemum floating on them. Therefore, kikuzake is a seasonal word for autumn.

In this work, the literal meaning of the poem in this work is "Chrysanthemum garden ― we walk with little sake cups." (This poem itself was written by Issa KOBAYASHI, who was a great Japanese poet.) ― chrysanthemum and Japanese "sake" are very compatible.

Tekiho Imoto was born in Ooita prefecture 1909. He studied at Kyoto Painting College under Inshou Doumoto, who was a master of Japanese-style painting. Although he also painted landscapes, he is better at simple paintings like this. I guess that he really wanted to drink sake when he was painting this work.