Child in an Old Fashioned Style: a Crane and a Turtle / Katsunobu Kawahito - Warabe: Shou-chiku-bai-tsuru-kame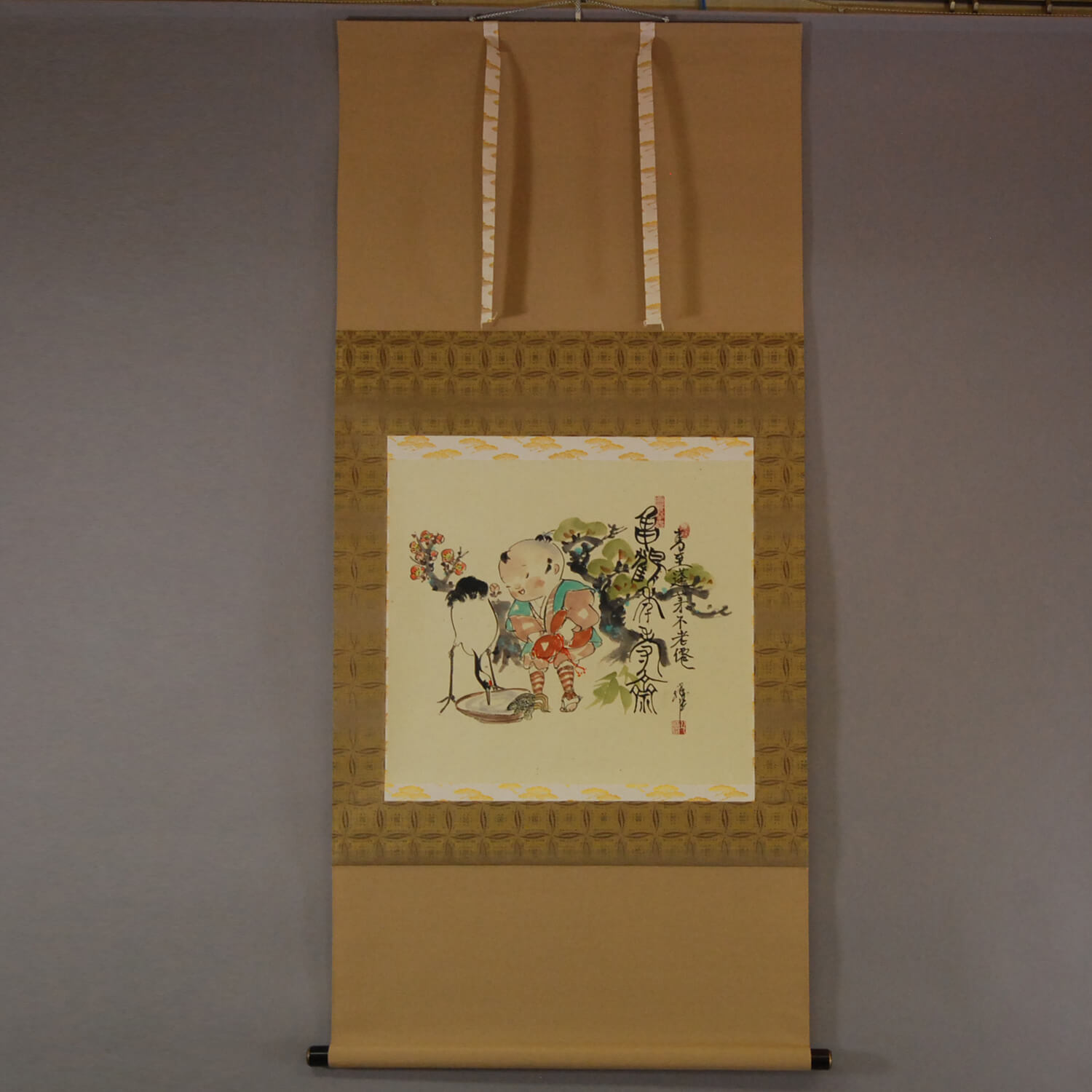 Product ID

0129

Name

Katsunobu Kawahito

Profile

1922-2019
A member of the Nitten Exhibition

Size

725mm x 1480mm

Roller End Material


Decorative red sandalwood

Material of the Work

Japanese paper

Price

JPY 195,000

Stock Condition

In stock

Payment: Click the Paypal Mark

Duty and Taxes




Import duty and taxes are beyond our control and may apply to your shipment. Please noted that these fees are the responsibility of the buyer.



Description

Katsunobu Kawahito often paints children in an old fashioned style, which gives his works a human interest and makes them heartwarming. In this painting, the child offers "sake" (Japanese rice wine) to the crane and the turtle, which are symbols of longevity. This work is typical of Katsunobu Kawahito, who loves sake. We can almost hear the sounds of a party. The calligraphy is about wishing for longevity. The depictions of the pine tree, bamboo and plum tree give an auspicious atmosphere to this work, because it is believed that "shou-chiku-bai" (a combination of pine, bamboo and a plum tree) is a lucky symbol. Although they are simply depicted, we can see his high degree of painting skill from these depictions through quick brushwork and minimal detail.