Chidori / Keiji Yamazaki - Hama-chidori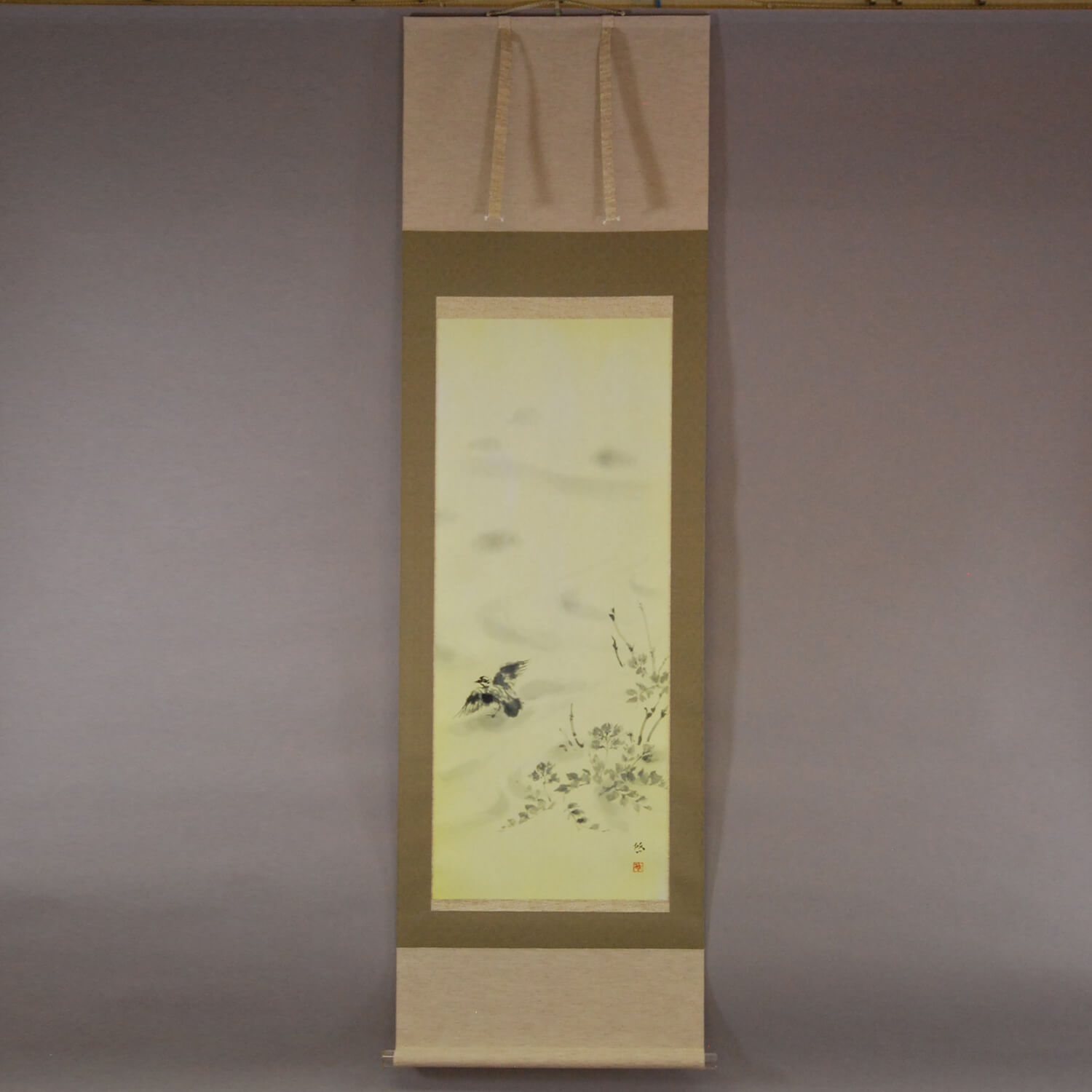 Product ID

0123

Name

Keiji Yamazaki

Profile

1937-2018
An auditor of the Nitten Exhibition

Size

554mm x 1920mm

Roller End Material


Crystalline acrylic resin

Material of the Work

Japanese paper

Price

JPY 350,000

Stock Condition

In stock

Payment: Click the Paypal Mark

Duty and Taxes




Import duty and taxes are beyond our control and may apply to your shipment. Please noted that these fees are the responsibility of the buyer.



Description

"Chidori" is a collective name for birds of the Charadriiformes, Charadriidae, including Mongolian plover, little ringed plover, and snowy plover. They live on coasts, riverbanks, and wetlands, and have been popular as a special feature on the beaches and riverbanks since ancient ages, and known as a pattern called "Nami ni Chidori" (plover on the wave).

This is a painting of a chidori at the waterside by Keiji Yamazaki. He expresses the waterside subtly using "sumi" (ink) on the background colored with the paper marbling technique. This modest expression of the waterside gives a relaxed atmosphere to this work. There is much unpainted space in this painting, so we can feel the free movement of the chidori. Although this work uses a simplistic style, Keiji Yamazaki makes good use of the unpainted space, and makes this an interesting work of art.

sumi-nagashi (paper marbling)
A technique to disperse floating ink by dropping resin on the water's surface and printing it on paper. A similar effect may be obtained with water colors.