Calligraphy: Elegance / Niwa Mannei - Miyabi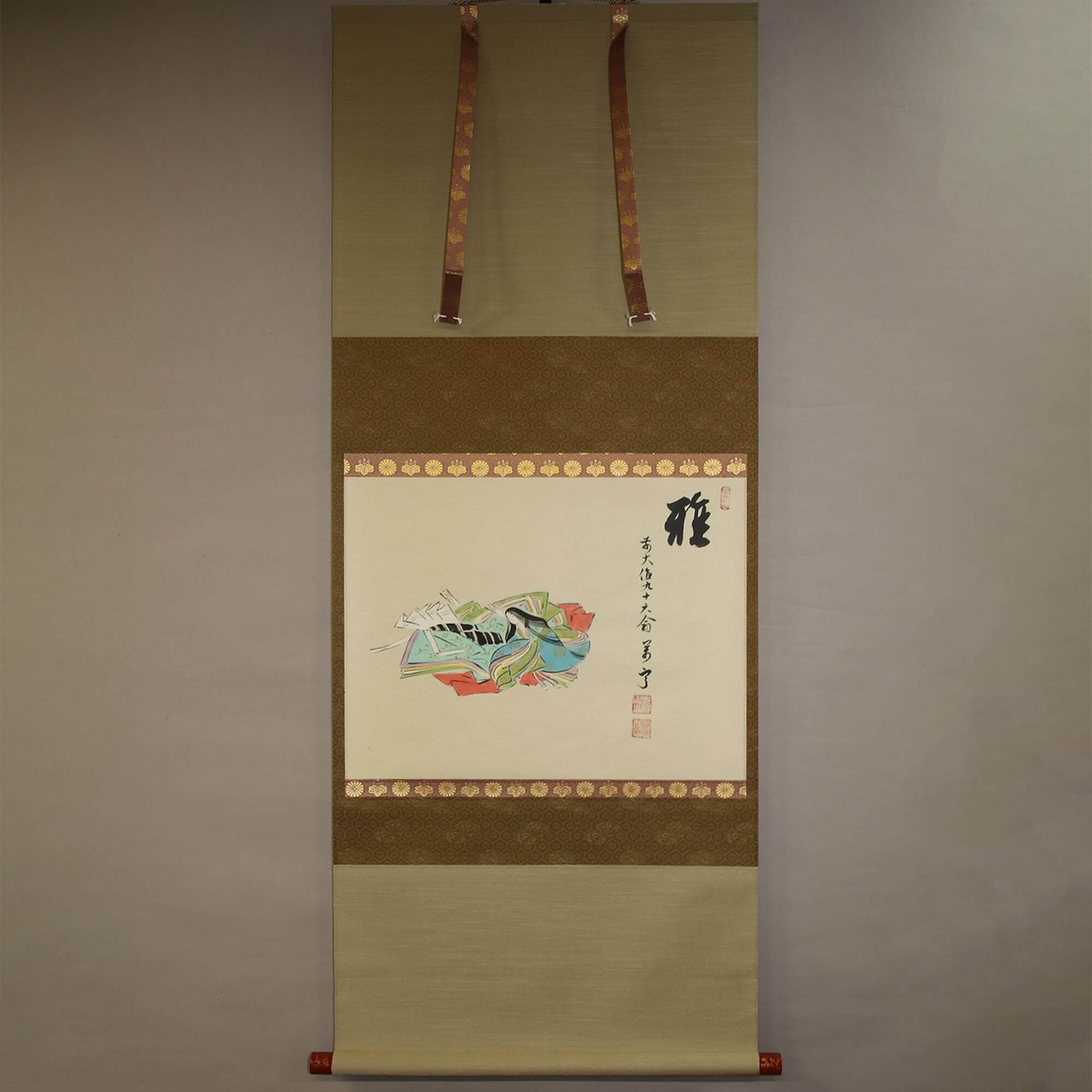 Product ID

0290

Name

Niwa Mannei

Profile

Niwa Man-ei (丹羽萬寧, 1899-?) was a Buddhist priest of the Daitoku-ji school, the Rinzai-shū sect. The 15th chief abbot of the Kisshō-ji temple.

Size

602mm x 1380mm

Roller End Material


Wood coated with red "urushi" (lacquer)

Material of the Work

Japanese paper

Price

JPY 60,000

Stock Condition

In stock

Payment: Click the Paypal Mark

Duty and Taxes




Import duty and taxes are beyond our control and may apply to your shipment. Please noted that these fees are the responsibility of the buyer.



Description

Niwa Mannei was a Zen monk in the Daitoku-ji branch of the Rinzai sect. He served as the 15th chief priest of Kisshō-ji Temple. He was also known as a master of calligraphy and there are many fans. In this piece, next to a female aristocrat of the Heian period in Japan painted by a Japanese painter, Miyake Wakō, Niwa Mannei wrote a character that expresses one of the Japanese aesthetics that symbolize this era, elegance.

Niwa Mannei created this calligraphy when he was 96 years old. However, it is a truly imposing handwriting that does not give any hint of his age. This work is proof that even in his later years, Niwa Mannei was actively producing works.